Mattingly, Marlins focused on work, not wins
Spring Training record secondary to focus, diligence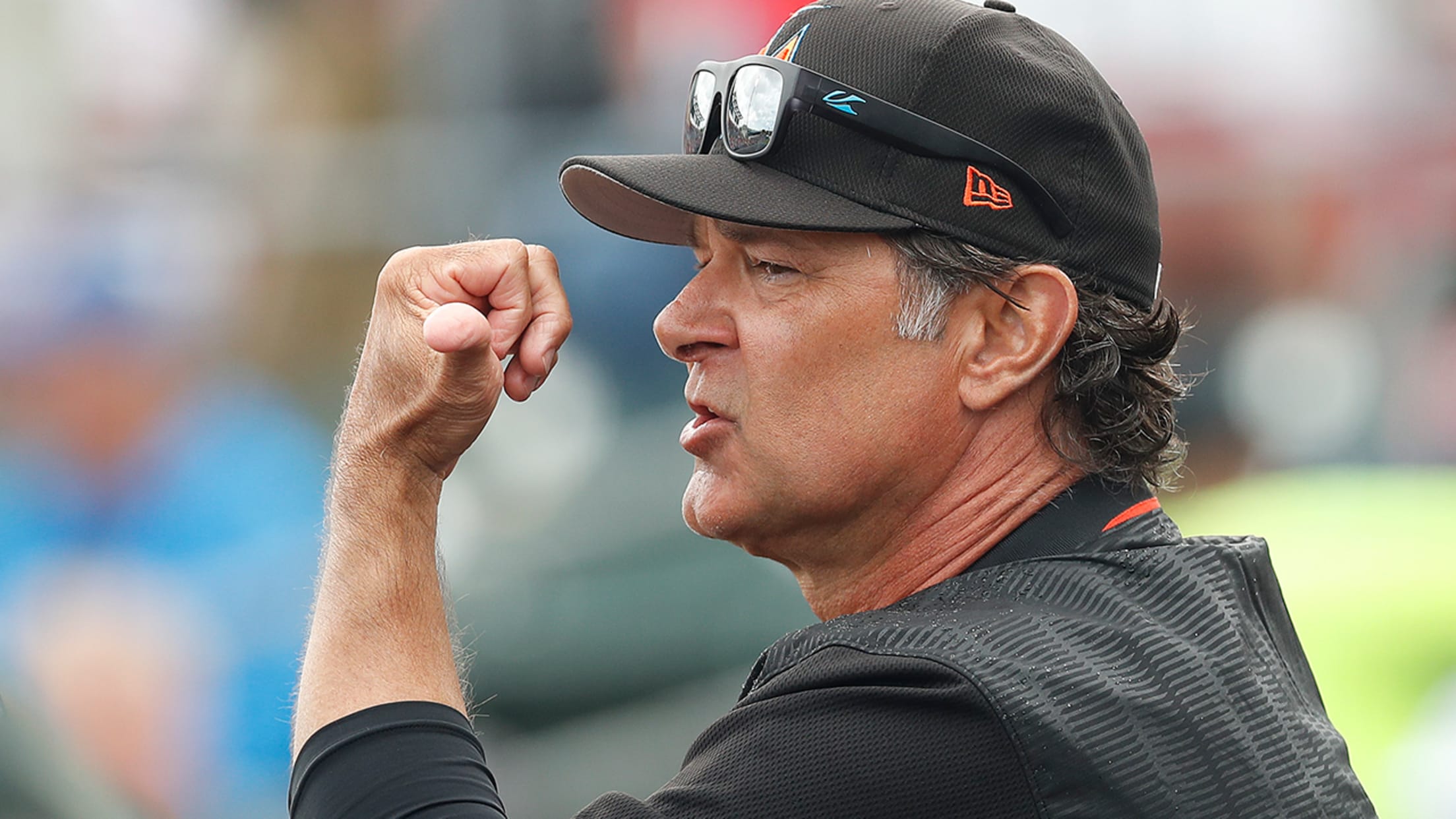 At Spring Training, manager Don Mattingly is focused on making the best regular-season roster decisions. (AP)
WEST PALM BEACH, Fla. -- It really isn't about wins and losses in Spring Training. Rather, it's more about evaluating the long list of potential candidates who could help the club.Winners in just three of their first 11 Spring Training games, the Marlins are pressing on toward the 2017 regular
WEST PALM BEACH, Fla. -- It really isn't about wins and losses in Spring Training. Rather, it's more about evaluating the long list of potential candidates who could help the club.
Winners in just three of their first 11 Spring Training games, the Marlins are pressing on toward the 2017 regular season with hopes of building enough depth to accommodate a 162-game schedule.
"You bring guys in that are from the organization, other guys are outside of it, and you're getting a chance to look and see, make some decisions on that," Marlins manager Don Mattingly said.
• Spring Training:Information | Tickets | Schedule | Gear
"So, it's really a good time for us and an opportunity for them. We just have to kind of try to evaluate. Even your main guys, you can't judge everything that's happening right here. Some guys are slower starters and not quite built up to where they want to be yet."
That's not to say that a few Marlins prospects haven't had their share of superlatives this spring. First baseman Tyler Moore entered Thursday's game tied for the Grapefruit League lead in home runs with three. Outfielders Matt den Dekker and Destin Hood both came in hitting .278.
But the Grapefruit League win-loss record becomes secondary to preparation for the bigger picture. And although Spring Training runs a bit longer this year, there never seems to be enough time to get a good look at all 63 players who opened Marlins camp.
"Unfortunately, you don't get that many opportunities, so you are looking and judging and trying to make the best decisions on guys," Mattingly said.
Disregarding the number of wins his team has accumulated so far this spring, Mattingly is nevertheless pleased with what he's seen.
"I feel like our effort has been good and our work [this spring] is good, and the guys have been focused."
Glenn Sattell is a contributor to MLB.com and covered the Marlins on Thursday.