DraftKings: Swing for fences on Opening Day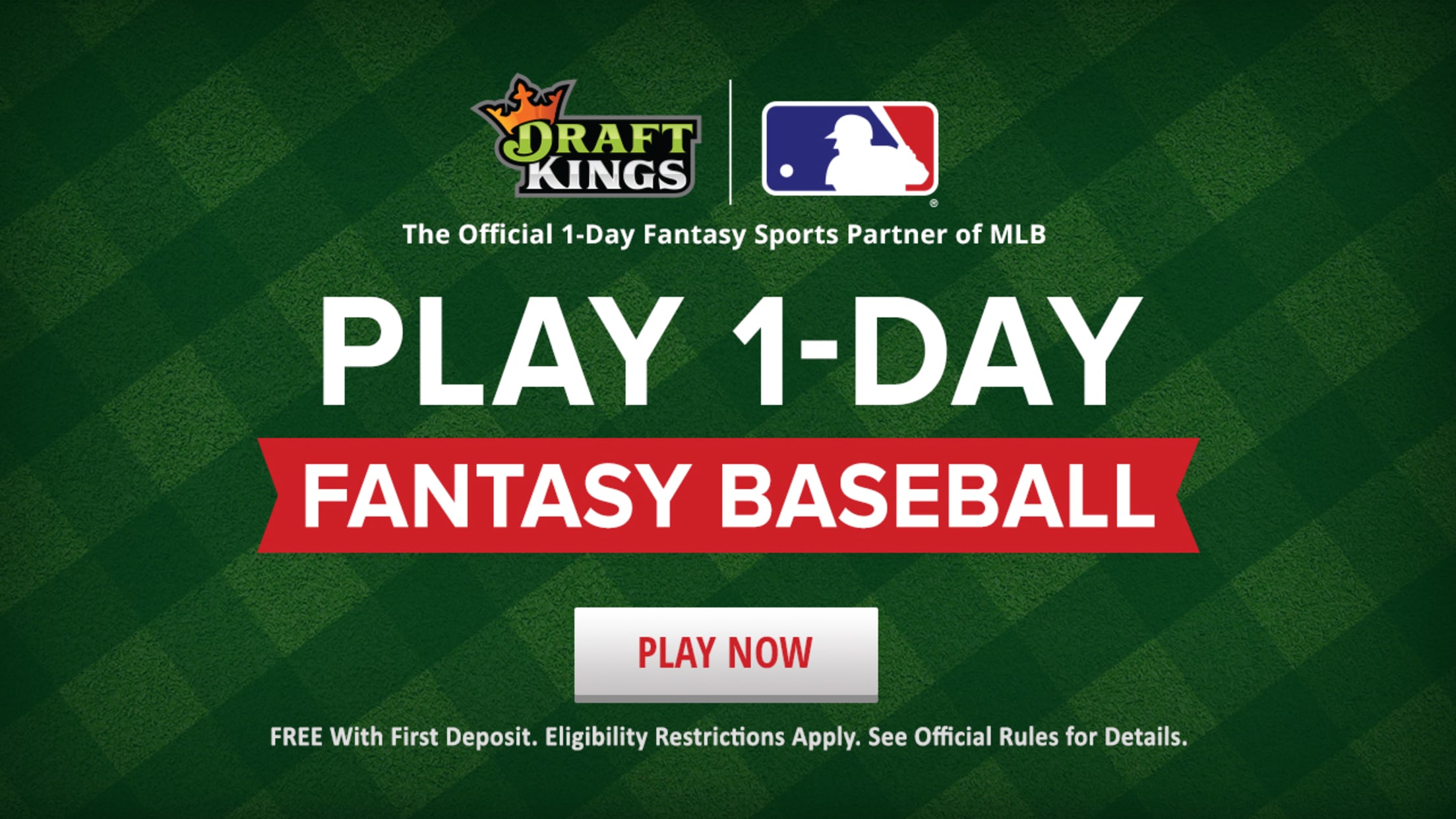 Welcome to DraftKings fantasy baseball, the Official Daily Fantasy Game of Major League Baseball.The players listed below could provide difference-making stats for DraftKings participants on Monday.Denard Span (Giants): From his perch atop the lineup, Span will maximize his opportunities to succeed when he travels to hitter-friendly Miller Park to face
Welcome to DraftKings fantasy baseball, the Official Daily Fantasy Game of Major League Baseball.
The players listed below could provide difference-making stats for DraftKings participants on Monday.
Denard Span (Giants): From his perch atop the lineup, Span will maximize his opportunities to succeed when he travels to hitter-friendly Miller Park to face righty Wily Peralta (lifetime 4.02 ERA, 1.39 WHIP). In his career, the outfielder has posted a .760 OPS against right-handers (.716 vs. southpaws). Span may also thrive in the later innings against a Brewers bullpen that lacks reliable options.
Matt Duffy (Giants): Duffy emerged as a productive presence at the hot corner in 2015, when he posted a .310/.348/.455 slash line against right-handers. He could be involved in plenty of run scoring when he faces Peralta (4.72 ERA, 1.54 WHIP in 2015) at Milwaukee's hitter-friendly venue.
Brandon Belt (Giants): Having ripped 46 of his 63 career homers against right-handers and 43 of those 63 long balls on the road, the first baseman could be primed to go deep when he faces Peralta and a suspect Brewers relief corps at the Brewers' homer-happy park.
Manny Machado (Orioles): Coming off a breakout 2015 season in which he compiled 35 homers, 20 steals and 102 runs scored, Machado should be considered a premier offensive contributor. The third baseman could produce in multiple ways when he bats at his offense-inducing home park against a likely battery of Twins right-hander Ervin Santana (career 4.16 ERA, 1.28 WHIP) and catcher Kurt Suzuki, who struggles to thwart opposing basestealers.
Pedro Alvarez (Orioles): A noted power hitter, Alvarez could thrive in his first season at homer-happy Camden Yards. The first baseman -- who has hit 114 of his 131 career homers against right-handers -- will be in position to leave the yard when he faces Santana (lifetime 1.2 HR/9 rate).
Jonathan Schoop (Orioles): Schoop emerged as a power threat at a premier position when he slugged 15 homers across 305 at-bats in 2015. The second baseman could be part of an Orioles stack -- along with Machado, Alvarez and Chris Davis -- when he brings his career .729 OPS against right-handers (.555 vs. lefties) into a matchup at his hitter-friendly home park against Santana (4.00 ERA, 1.30 WHIP in 2015).
Joey Votto (Reds): Having posted a .362/.535/.617 slash line during the second half of 2015, Votto has re-established himself as one of baseball's most feared hitters. The first baseman could use his patient, powerful approach to succeed when he meets Hellickson (career 1.2 HR/9 rate) and an unsettled Phillies relief corps at hitter-friendly Great American Ball Park.
Jay Bruce (Reds): As a big leaguer, Bruce has produced an .809 OPS against right-handers in comparison to a .716 mark vs. lefties. The outfielder could go deep or drive in multiple runs at the expense of Hellickson (4.62 ERA, 1.33 WHIP in 2015) and a suspect Phillies bullpen.
Corey Dickerson (Rays): The outfielder could make a favorable impression on his new team when he puts his lifetime .934 OPS vs. right-handers (.677 vs. lefties) up against Blue Jays right-hander R.A. Dickey (career 4.32 FIP, 1.29 WHIP).
Brad Miller (Rays): The shortstop will be poised to provide production from a premium position when he takes his lifetime .756 OPS against right-handers (.574 vs. southpaws) into a matchup with Dickey (4.48 FIP in 2015). Having compiled 11 homers and 13 steals across 497 plate appearances last season, Miller has proven that he can contribute in multiple ways.
Paul Goldschmidt (D-backs): One of the most productive hitters in baseball, Goldschmidt posted a 1.081 OPS against left-handers and a 1.005 overall mark last season. The first baseman could improve on his lifetime .332/.427/.603 slash line against southpaws when he bats at his hitter-friendly home park against Rockies lefty Jorge De La Rosa (career 4.55 ERA, 1.43 WHIP).
Welington Castillo (D-backs): The catcher -- who slugged 17 homers across 274 at-bats after joining the D-backs during the 2015 season -- could provide power at a premium position when he brings his lifetime .826 OPS against left-handers (.698 vs. righties) into a matchup with De La Rosa at homer-happy Chase Field. In his career, De La Rosa has allowed right-handed hitters such as Castillo to post a .794 OPS (.631 OPS allowed to lefty batters).
Max Scherzer (Nationals): Coming off a 2015 season in which he struck out 276 batters, Scherzer will be poised to pitch a gem when he travels to pitcher-friendly Turner Field to face a Braves lineup that does not include a single player who hit 20 homers in 2015. The right-hander could come away with a win if his talented supporting cast can score multiple runs against Julio Teheran (4.04 ERA in 2015).
Clayton Kershaw (Dodgers): Arguably the most dominant pitcher in baseball, Kershaw posted a 2.13 ERA, a 0.88 WHIP and 301 strikeouts last season. The left-hander has the skills to spin a gem when he travels to offense-suppressing Petco Park to face a Padres lineup that contains just one player (Matt Kemp) who hit more than 15 homers last season.
Zack Greinke (D-backs): The right-hander could have a dominant debut with his new club when he works at home against a Rockies team that ranked last in the Majors with a .652 OPS on the road last season. Greinke could combine an effective start with a win in a seemingly lopsided matchup against De La Rosa (4.17 ERA, 1.36 WHIP in 2015).
Raisel Iglesias (Reds): Iglesias flashed elite potential across 95 1/3 innings as a rookie in 2015, accumulating 104 punchouts and posting a 3.55 FIP with a 1.14 WHIP. The right-hander could record a difference-making stat line in DraftKings contests when he faces a Phillies lineup that includes just one player (Ryan Howard) who produced more than 15 homers last season.
Fred Zinkie is the lead fantasy baseball writer for MLB.com. Follow him on Twitter at @FredZinkieMLB