Pedroia likely to return to Red Sox this weekend
Second baseman's rehab schedule had been changed because of weather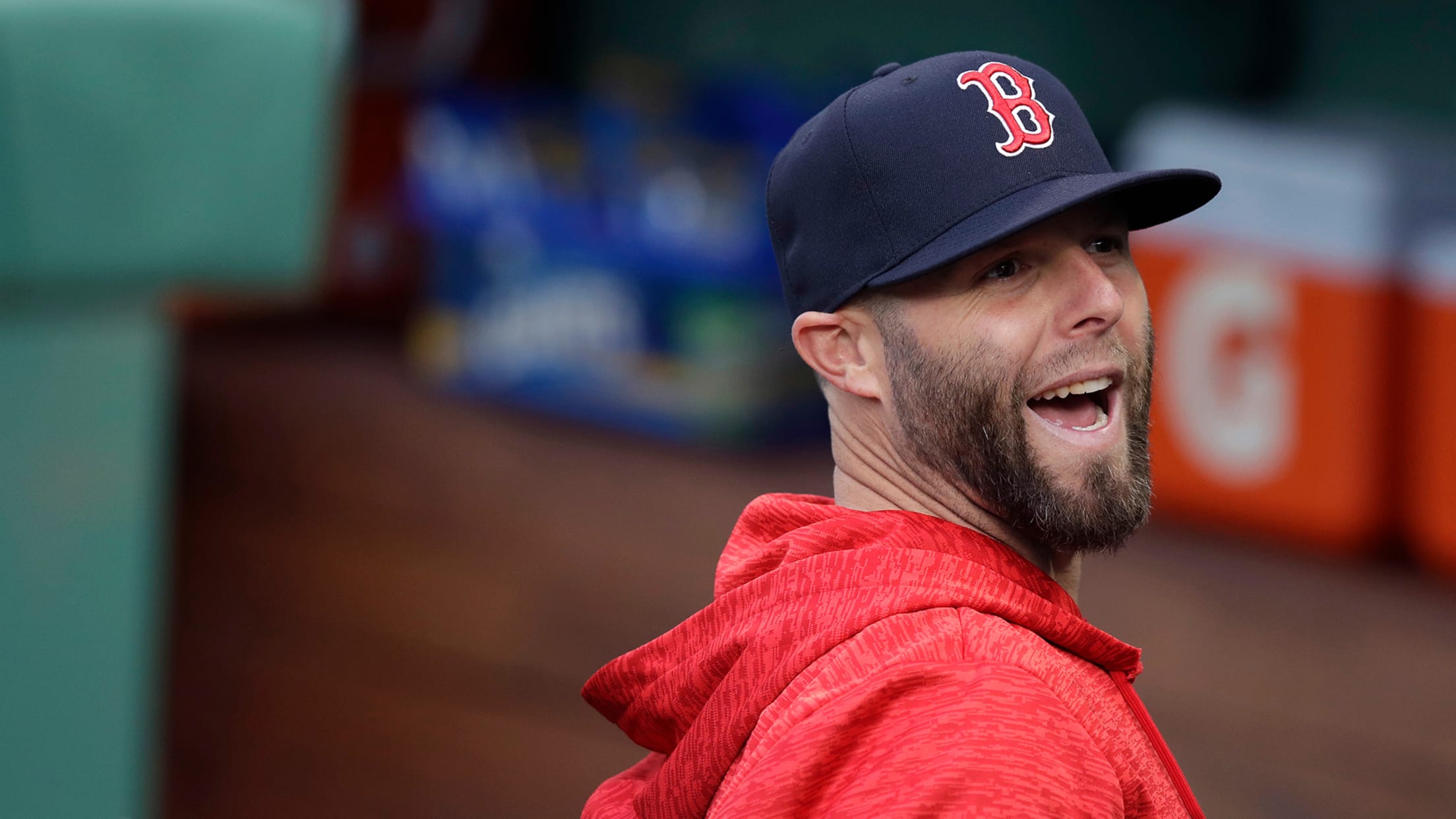 Boston Red Sox second baseman Dustin Pedroia in the dugout prior to a baseball game at Fenway Park in Boston, Friday, April 13, 2018. (AP Photo/Charles Krupa) (Charles Krupa/AP)
ST. PETERSBURG -- Soggy weather has created several tweaks to Dustin Pedroia's Minor League rehab schedule over the last couple of weeks, but the second baseman still looks primed to meet his original target date of returning to the Red Sox at some point this weekend during a three-game series
ST. PETERSBURG -- Soggy weather has created several tweaks to Dustin Pedroia's Minor League rehab schedule over the last couple of weeks, but the second baseman still looks primed to meet his original target date of returning to the Red Sox at some point this weekend during a three-game series against the Braves at Fenway Park.
Pedroia was originally supposed to start back-to-back games for Triple-A Pawtucket at second base on Tuesday and Wednesday, but he didn't play Tuesday due to wet grounds. The same thing happened on Sunday, when he was penciled in as the designated hitter.
Instead, Pedroia played seven innings at second base for Pawtucket on Wednesday night, going 0-for-3 in four plate appearances. He will start again in Thursday's 11:05 a.m. ET game for the PawSox.
That could be it for Pedroia's rehab assignment. The question seems to be whether Pedroia will play a third straight day and debut for the Red Sox on Friday, or whether the team will give him a rest and activate him on Saturday.
"He's playing tomorrow, then we'll see what happens after that," Cora said after the Red Sox beat the Rays, 4-1, on Wednesday night at Tropicana Field. "There's a pretty good chance he'll play during the weekend."
When Pedroia makes his return, it will provide a big spark to the Red Sox. But Cora is going to be careful not to overuse the veteran, who underwent major surgery on his left knee during the offseason.
"I know it's going to be hard sometimes because he loves to play, but this is for the long run. This is not for a month. We want him to be healthy throughout the year and throughout his career," Cora said. "We have to have that communication, and it starts from now, today, and he'll let us know tonight, and then we go tomorrow, and then we make decisions, and then we'll take care of him."
Smith might get third opinion
Righty reliever Carson Smith, who sustained a subluxation of his right shoulder after throwing his glove into the dugout on May 14, had a second opinion with Dr. David Altchek on Wednesday in New York. Smith is now evaluating those results and choosing whether to get a third opinion.
Smith must soon decide whether to undergo surgery, which would likely end his season.
Sunday raffle to support former NESN cameraman
Red Sox president/CEO Sam Kennedy recently announced that all proceeds from the 50-50 raffle for this Sunday's game against the Braves will support former NESN cameraman John Martin, who was diagnosed with ALS in 2016.
Recently, a campaign was started to sell Cafe Martin hats, with all proceeds used to help Martin and his family. Cafe Martin is what the family refers to as the outdoor patio at Martin's home where friends and family members come to spend time with him. Cafe Martin merchandise can be purchased online.