Pedroia 'doing well' as running program begins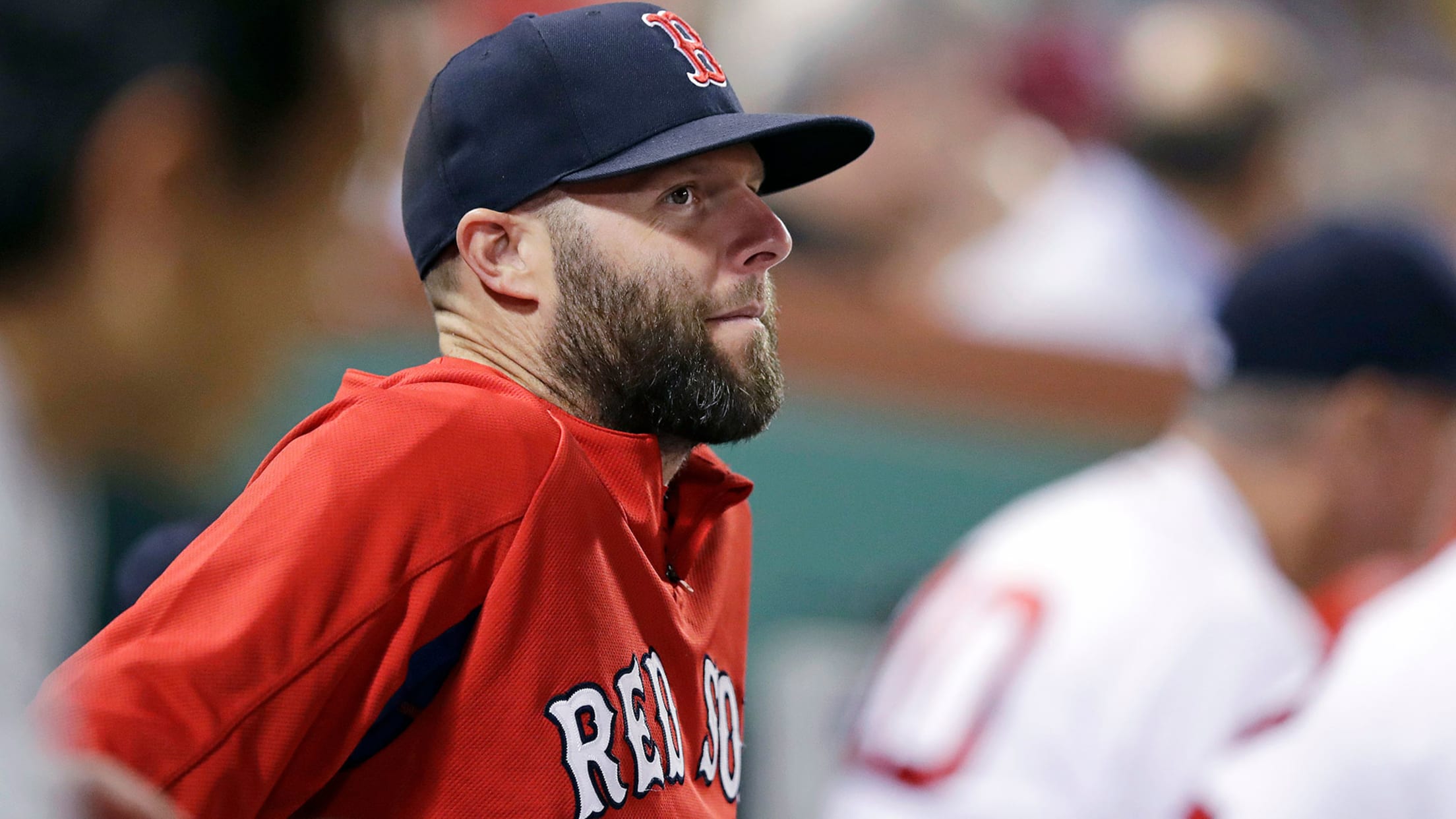 BOSTON -- How are the early stages of Dustin Pedroia's running program going?"Well, if you listen to him, he's doing great," said Red Sox president of baseball operations Dave Dombrowski. "He sent me a text the other night with [a video of] him running and said, 'Don't worry, I'll be
BOSTON -- How are the early stages of Dustin Pedroia's running program going?
"Well, if you listen to him, he's doing great," said Red Sox president of baseball operations Dave Dombrowski. "He sent me a text the other night with [a video of] him running and said, 'Don't worry, I'll be ready.' So, he's started to run. I mean, he's doing well from his own perspective. He has started the program. He's done, basically, the pace that was described to me. But only time will tell. I can't really give that answer at this time. But he sent me a note with him running and he said, 'You can count on me.'"
The Red Sox would love to count on Pedroia, but they know it's important to take a wait-and-see approach.
The veteran second baseman's left knee has been a mess since the start of the 2017 season, and he played just three games during last season's championship campaign.
"I actually talked to him two days ago," said Red Sox manager Alex Cora. "He's in a good mood, going through his progression. I just want him to be patient. I think that's the most important thing. In his case we know it's very difficult. It's been a good offseason for him from everything he says. Hopefully when he gets there in Spring Training, he's a go and we can see him bouncing back and doing all the good things offensively and defensively and see him move around and see him smile again.
"For how great he was last year it was a tough one. But he was a great teammate. He was very helpful for us. But on the field he's more helpful than on the bench. We just have to be patient. I think the whole organization has to be that way. But we believe in him."
If Pedroia has a setback, the Red Sox feel good about their depth at second base between Brock Holt and Eduardo Nunez.
Catching logjam
Though Dombrowski has been open about the fact the Red Sox don't want to carry three catchers again, it's possible that Christian Vazquez, Sandy Leon and Blake Swihart will still be on the roster when Spring Training starts.
But Dombrowski said he still expects to move one of them before Opening Day, which is set for March 28 at Seattle.
Swihart is the most untapped resource of the three due to injuries earlier in his career and a lack of playing time last season. Due to his offensive potential and the fact he is still relatively young at 26, Swihart could be the player who would bring back the best return in a trade.
In town for Thursday's Boston Baseball Writers Dinner, Swihart was unfazed by the uncertainty.
"It's kind of been the same situation the last three years," Swihart said. "Just go in there, compete, try to show them what I've been working on and the improvements I've made and trying to just let my ability take over. I think I've been in every trade talk since the day I was drafted, I think you guys know that. It's kind of just the same thing over and over from the trade-talk stuff. I just wake up every morning and get my work in and I'm still part of the Boston Red Sox right now so that's what I'm focused on."
Camp plans
Cora is already contemplating the speech he will give to his team prior to the first full-squad workout on Feb. 18. It will obviously center on the opportunity to become baseball's first repeat champion since the Yankees won for the third time in a row in 2000.
"Oh yeah, we'll talk about hangovers and all that stuff, and the banquet circuit. We'll challenge them," said Cora. "One thing about this group, and that's a cool thing, throughout the offseason they're staying locked in. We text and we call and we talk about next year. Yeah, we're celebrating and we're enjoying the whole thing but it looks like they turned the page a month ago.
"They're locked in. [Pitching coach] Dana [LeVangie] went to Fort Myers about 10 days ago. He met with Chris [Sale] and David [Price] and saw Jackie [Bradley Jr.], and [Matt Barnes] was there. It's business as usual. I'm looking forward to being in front of the group and talking to them."
Part of the method to Cora's repeat efforts will be to exercise caution with the starting pitchers early in Spring Training, much like he did this past season.
"It's pretty similar to what we did last year," Cora said. "It's already mapped out. I think last year, if I'm not mistaken, Chris threw his first game on March 14. I think it's kind of like the same thing. If you look around, you have the four guys: Rick [Porcello], Chris, David and Nate [Eovaldi]. And in the bullpen, [Ryan] Brasier, Barnes, they pitched a lot. But the other guys didn't pitch that much. It wasn't like they pitched a lot in October. There are certain guys that are going to be on a regular routine. The other ones, we'll take care of them. Our goal is to be ready for Seattle. That's the most important thing."