Baker anticipates Verlander will return in '20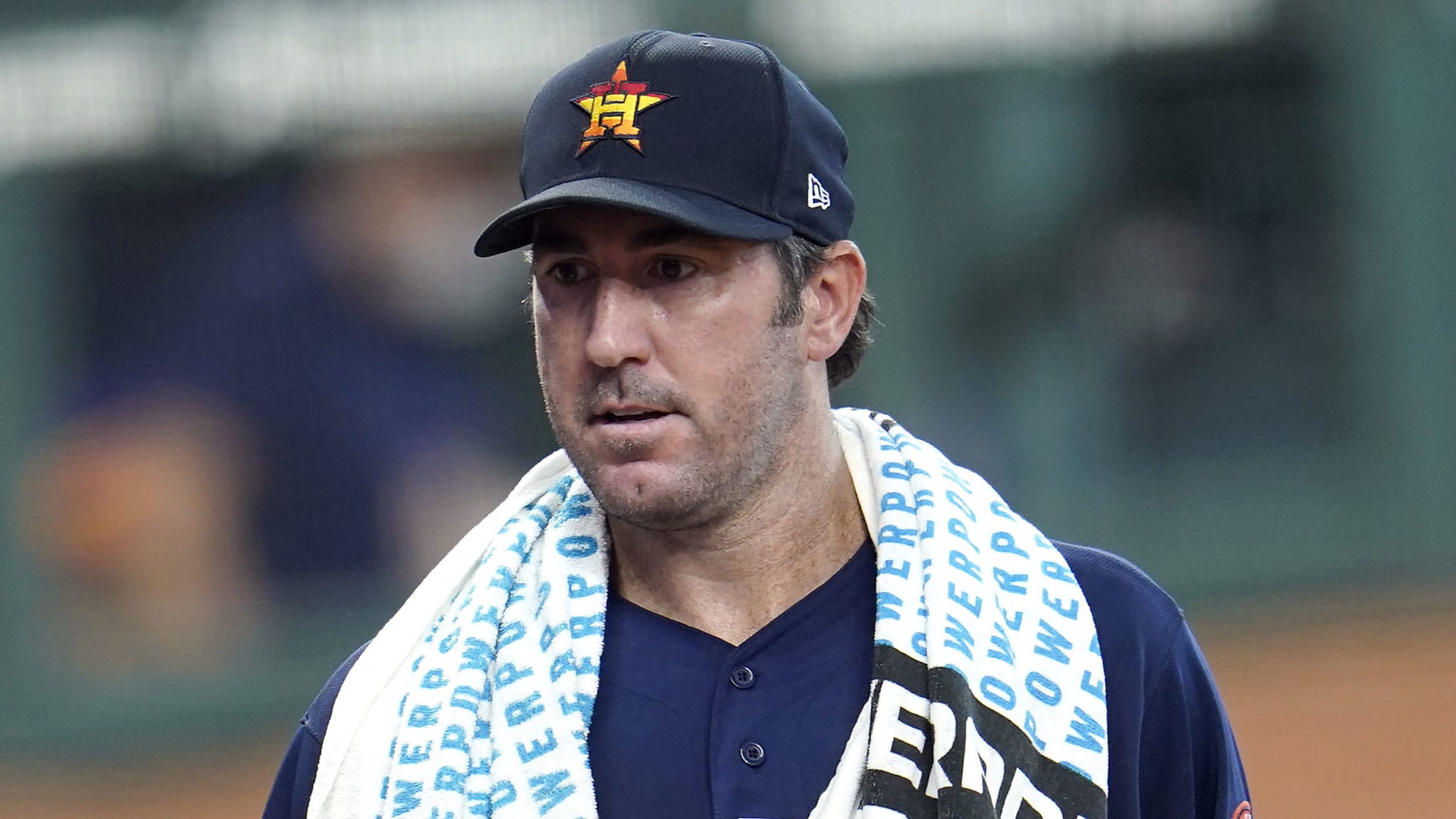 It's growing more likely that Astros ace Justin Verlander, who suffered a strained right forearm in his first start of 2020 and was shut down, could return by the end of the regular season. Manager Dusty Baker said on Thursday that the club has mapped out a schedule for Verlander
It's growing more likely that Astros ace Justin Verlander, who suffered a strained right forearm in his first start of 2020 and was shut down, could return by the end of the regular season.
Manager Dusty Baker said on Thursday that the club has mapped out a schedule for Verlander for the rest of September. Though he didn't give details on what the schedule entails, Baker sounded optimistic that Verlander could return.
"Hopefully, if everything goes well, he could be back at the end of the month," Baker said.
Verlander, 37, threw 50 to 55 pitches in the bullpen in Houston on Wednesday, Baker said, a sign that he's making steady progress. Houston's pitching staff has been decimated by injuries this year, with Verlander making just one start and Lance McCullers Jr. now on the injured list with irritation in a nerve in his neck. The return of Verlander in any role -- starting or relieving -- would be a huge boost for the playoffs.
Verlander threw six strong innings on July 24 against the Mariners to begin the season before sustaining his injury. On July 26 he rebuffed a report that said he was going to be out for the year by tweeting he was going to try to return after a period of rest.
In 2019, at the age of 36, Verlander had one of the best seasons of his career, perhaps trailing only the '11 season that led to his first American League Cy Young Award as well as the AL Most Valuable Player Award. In 34 starts in '19, he went 21-6 with a 2.58 ERA, 300 strikeouts and a 0.80 WHIP in 223 innings. That WHIP was the second lowest in the past 100 years.