Baker likely seeking righty for final bench spot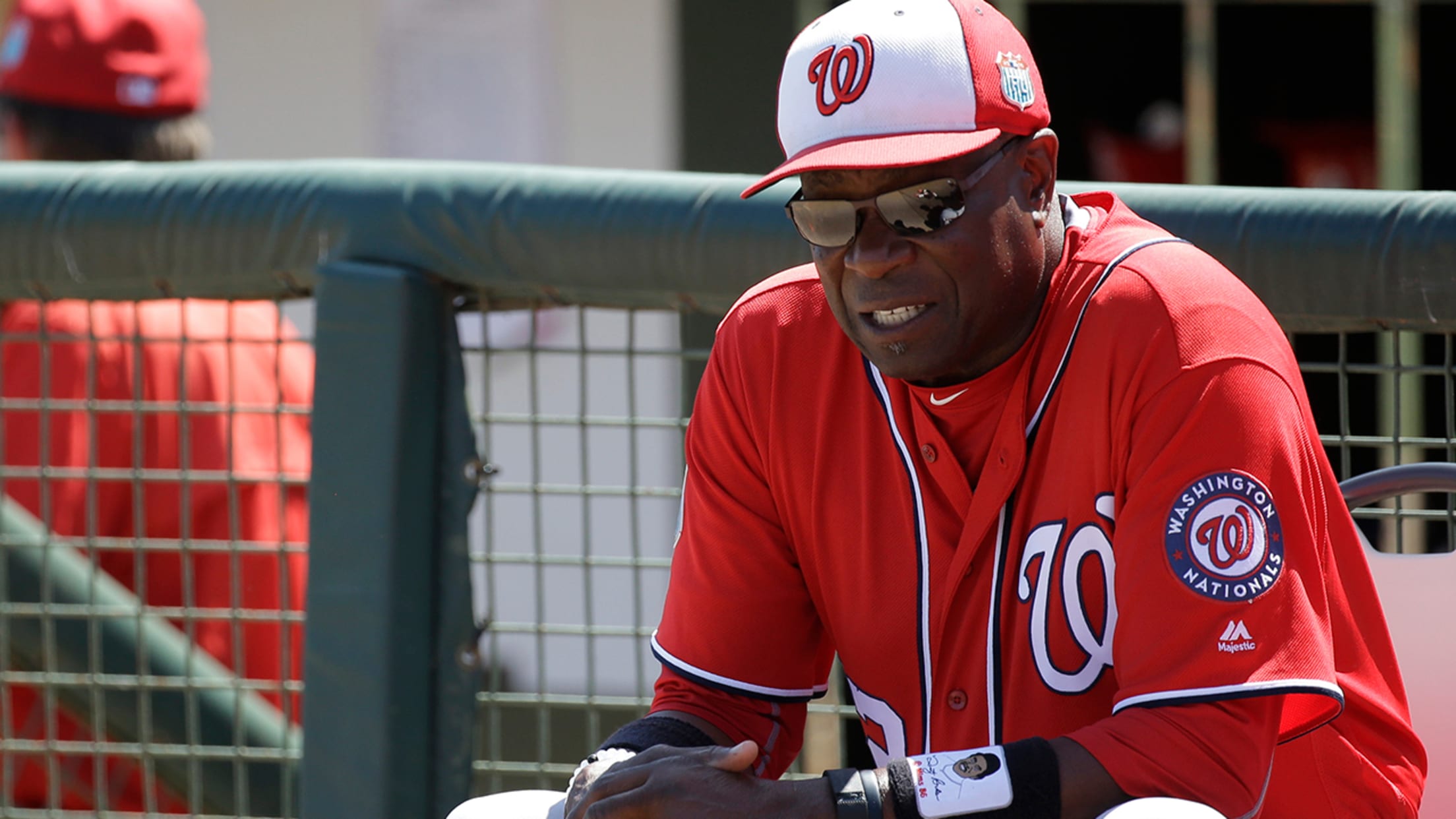 Nationals manager Dusty Baker has to choose a player to fill the final bench spot, and it'll be "tougher than it usually is." (AP)
VIERA, Fla. -- Nationals manager Dusty Baker said the toughest decision will be to fill the final spot on the bench. It's a given that Stephen Drew, Jose Lobaton, Michael Taylor and Clint Robinson are going to start the season as reserves. The final spot is another story, however. In
VIERA, Fla. -- Nationals manager Dusty Baker said the toughest decision will be to fill the final spot on the bench. It's a given that Stephen Drew, Jose Lobaton, Michael Taylor and Clint Robinson are going to start the season as reserves. The final spot is another story, however. In fact, on Thursday morning, Baker and his coaching staff were talking about that last spot.
Players such as Tony Campana, Brendan Ryan, Scott Sizemore, Reed Johnson, Chris Heisey and Matt den Dekker are candidates for the final spot on the bench. All are capable players. The way the bench is shaping up, the Nationals have too many lefty hitters on the bench. In order to achieve balance, it would appear the last spot will be a right-handed hitter.
• Spring Training: Schedule | Tickets | Gear
"It's going to be very tough. You have to have a productive bench," Baker said. "My bench has actually played more [this spring] than my regulars.
"Some of [the decisions] will have to do with having a balanced bench -- left-right. Some guys have options, some guys don't. Some guys have opt-outs. Some guys have had very good springs, and some guys have had so-so springs, but you know they are better than they played. So you have to look at the track record and also how they played in camp. It's tougher than it usually is, because you have better players."
Johnson, who is 8-for-25 [.320] entering Thursday's action, said he is not thinking about the competition. He is going to stay focused on what's important, like hitting in the cage and working on hitting the top half of the baseball.
"If you look at the big picture and get caught up in, 'If I do this and that guy doesn't do that,' that doesn't work out," Johnson said. "It's no different when the season starts. You come up in the ninth. You must be able to focus on what's important, as opposed to, 'If I don't get a hit, this is going to happen. If I do get a hit, this is going to happen.'
"That's really thinking about the results, when you should be thinking about giving myself the best chance to put the barrel on the ball. If you can focus on that, it's going to give me the best chance to move on."