Gooden takes CenterStage to reflect on career
New York legend discusses battles with drugs and alcohol, time in prison, road to recovery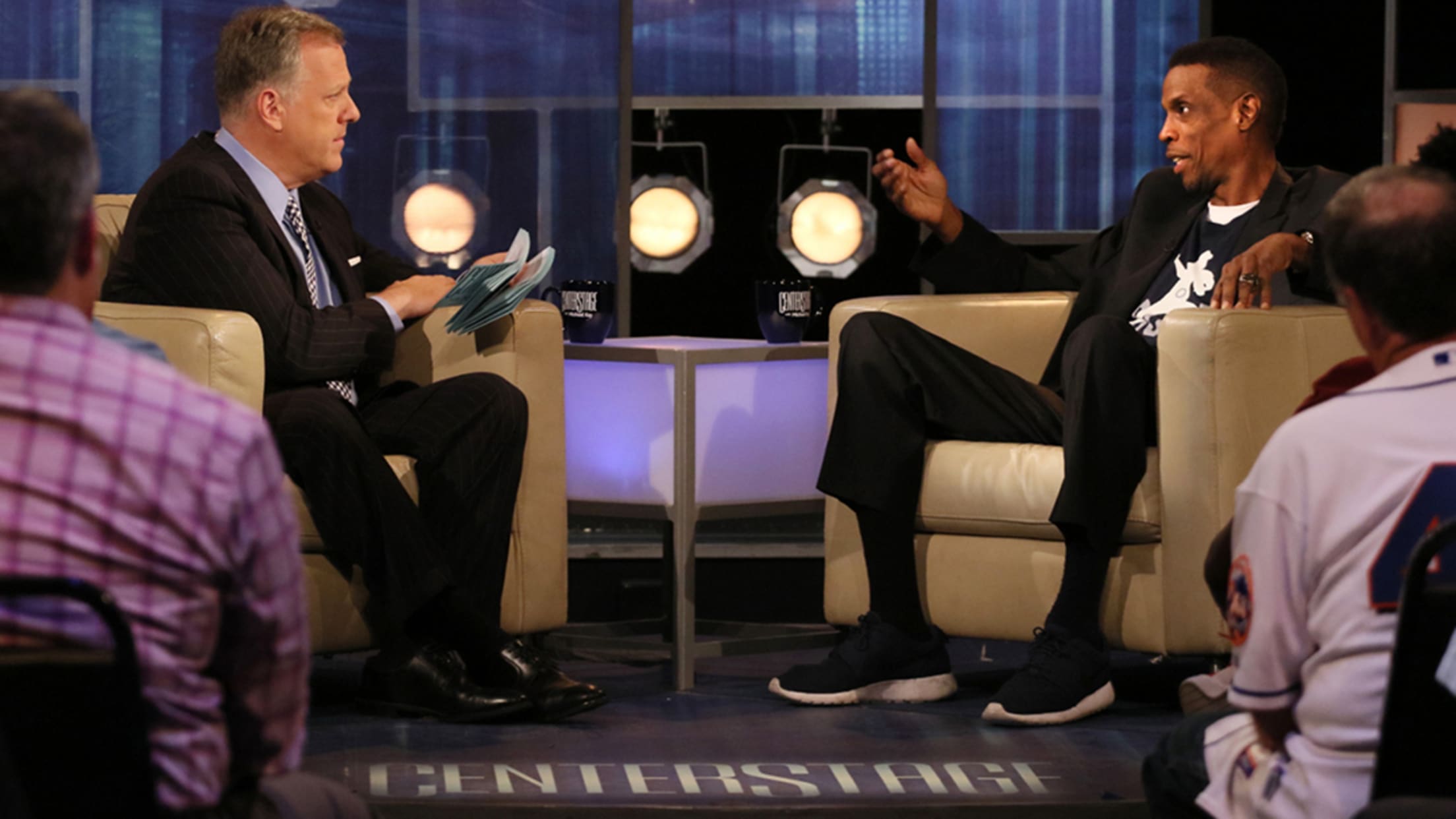 Dwight Gooden's full interview will air on YES Network on August 3 at 11 p.m. ET, immediately following the Mets-Yankees game. (E.W. Wallop/YES Network)
NEW YORK -- It took a trip to prison for Dwight "Doc" Gooden to confront himself. Years of drug and alcohol abuse had put a dent on his career, leaving him to retire in 2000 with an impressive résumé but not the sort that many foresaw for him when he
NEW YORK -- It took a trip to prison for Dwight "Doc" Gooden to confront himself. Years of drug and alcohol abuse had put a dent on his career, leaving him to retire in 2000 with an impressive résumé but not the sort that many foresaw for him when he was a superstar at age 20.
Locked behind bars in a place where Gooden's identity was merely a number, he replayed the events of his life and career -- a career that included the 1984 National League Rookie of the Year Award, the 1985 NL Cy Young Award and three World Series rings. He realized that others' opinions didn't really matter as long as he respected himself. Gooden shared the realization with a studio audience at a taping of CenterStage with Michael Kay on Monday morning.

The full interview, during which Gooden touched on his start as a 19-year-old stud all the way to his recovery, will air on YES Network on August 3 at 11 p.m. ET, immediately following the Mets-Yankees game.
"Once I did my book, and I came clean with everything, I think it allowed me to get rid of the shame and guilt, talk about it," Gooden said. "When I talk about it, it's great therapy."
Gooden debuted for the Mets in 1984. He recalled experiencing a state of shock when encountering Nolan Ryan, one of his childhood idols, at the All-Star Game.
Gooden played for the Mets until 1994 and joined the Yankees in '96. On May 14, 1996, he threw a no-hitter in a 2-0 win over Seattle. He said it felt like forever before the final out landed in Derek Jeter's glove.
Gooden played for three teams after that, each time asking the Mets if they'd have him back. Every time, they said no. He retired in 2000 after a brief stint with the Yankees, and he pitched at Shea Stadium one final time July 8, tossing five innings of two-run ball.
As the interview came to a close, Kay grabbed Gooden's arm and said, "Be healthy, buddy."
It was a sentiment likely shared by everyone in attendance.
"I know the horrible things I did, that's not who I am today. So it's easier to talk about it now," Gooden said.
Joshua Needelman is a reporter for MLB.com based in New York.