Earliest managerial firings in recent history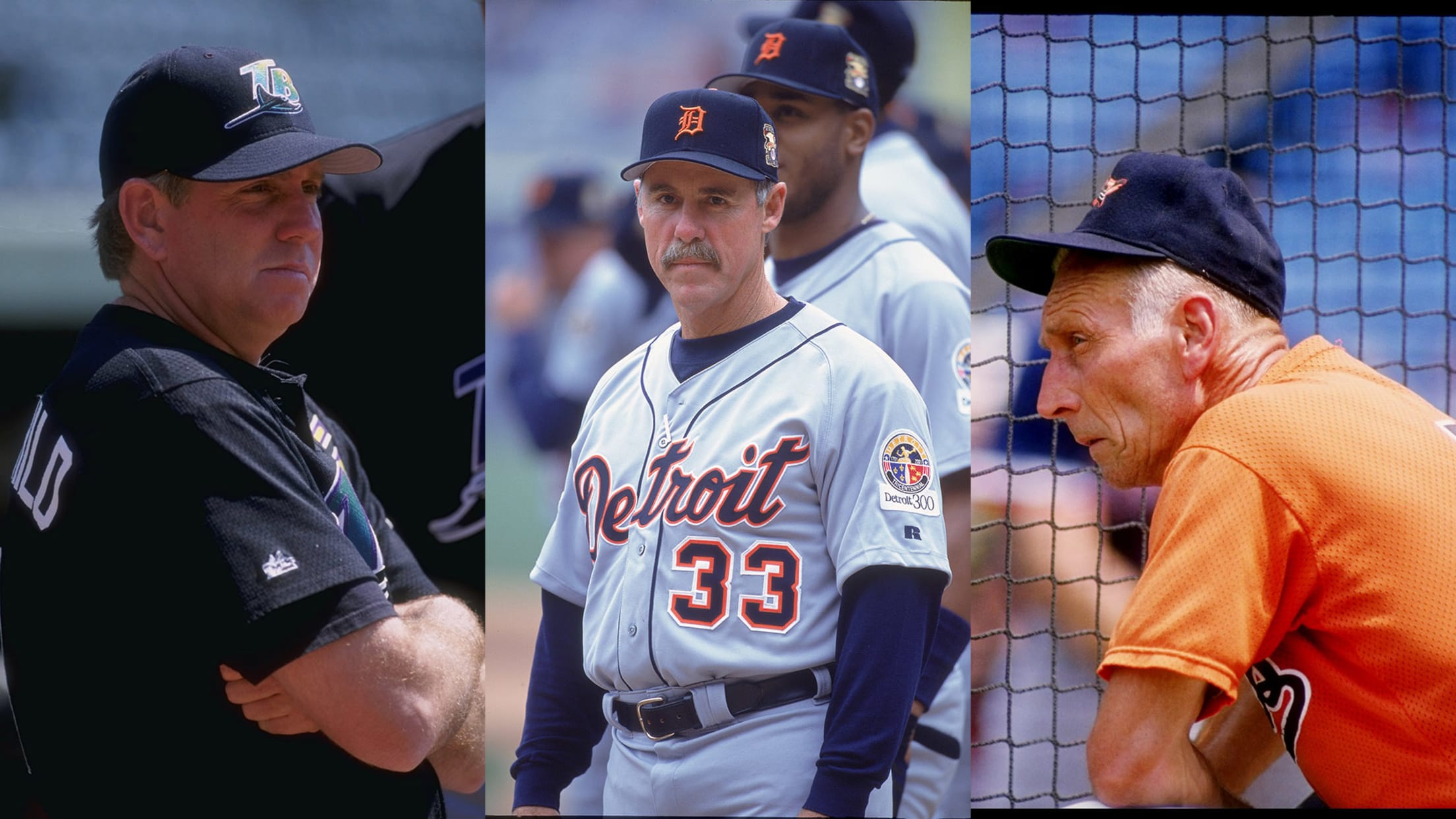 The Reds on Thursday parted ways with manager Bryan Price just 18 games into the 2018 season, a somewhat rare move in a 162-game-per-season sport and in an era where rebuilds, such as the one Cincinnati remains in, can be a multi-year process. At 3-15, the Reds are off to
The Reds on Thursday parted ways with manager Bryan Price just 18 games into the 2018 season, a somewhat rare move in a 162-game-per-season sport and in an era where rebuilds, such as the one Cincinnati remains in, can be a multi-year process. At 3-15, the Reds are off to their worst start since going 2-16 to start 1931, in a season the club had hoped to return closer to the competitive field.
In the context of Cincinnati's managerial shuffling on Thursday -- with the help of the Elias Sports Bureau -- MLB.com examined the six shortest managerial tenures of a season since the divisional era began in 1969.
Phil Garner, Tigers, 2002 (6 games)
After an 0-6 start, and nine years removed from its last winning season, Detroit cleaned house by firing Garner and general manager Randy Smith in what was the earliest in-season managerial firing since at least 2000, per Elias.
Garner, who played 16 years in the Majors and had managed the Brewers for eight seasons before his Tigers tenure, had just begun his third season in Detroit when he was let go. Garner was hired ahead of the 2000 campaign as the Tigers were moving into Comerica Park, and in his first year, the club hovered in range of the American League Wild Card spot before fading in September.
Bench coach Luis Pujols took over for the remainder of 2002, as the Tigers finished 55-106. The following season, they hired 20-year Tigers legend Alan Trammell, who will be enshrined in the Hall of Fame in July as a player. But they finished '03 with 119 losses, second most in MLB history since at least 1908. Detroit wouldn't be back in contention until '06, when it won the AL pennant in Jim Leyland's first season.
Garner, who had managed the Brewers eight seasons before his Tigers tenure, later took the Astros to their first World Series in 2005 as skipper.
Cal Ripken Sr., Orioles, 1988 (6 games)
Off to its worst start in 33 years at 0-6, Baltimore dismissed Ripken Sr. in a tense parting, particularly given he'd been with the club since signing as a Minor Leaguer in 1957, and both of his sons -- Cal Jr. and Bill -- were on the big league team at the time of his dismissal. His firing didn't sit well with either, though Cal Ripken Jr. remained with the team for the entirety of his career, playing another 13 seasons, and Bill Ripken changed his jersey from No. 3 to 7 to recognize his father.
Preston Gomez, Padres, 1972 (11 games)
The Padres parted with their first manager in franchise history after a 4-7 start and a 180-316 overall record. At the time, it was the earliest in-season firing of the Modern Era, and a puzzling one given that many questioned why general manager Buzzie Bavasi didn't make the move before the season instead. The Orioles went on to lose another 15 straight games under replacement skipper and Hall of Famer Frank Robinson, setting the MLB record for the longest losing streak to start a season. They finished the year with 107 losses, one of just 36 clubs since 1908 with that many.
Ripken Sr. remained with the club as third-base coach until 1992, when he retired to end a 36-year relationship with the organization.
Gomez was replaced by Don Zimmer, who was beginning the first of a successful 14-season managerial career. However, that success didn't manifest until after he left the Padres following the 1973 season. San Diego went 114-190 over his brief stint, and they wouldn't have their first winning season until '82. The Padres finished in last place in each of their first six seasons.
Gomez went on to manage the Astros (1974-75) and Cubs ('80).
Nick Leyva, Phillies, 1991 (13 games)
When Leyva was hired in October 1988, at 35 years old, he became the youngest manager in Phillies history in nearly three decades. The club was coming off four straight losing seasons, and with their six postseason apperances in an eight-season span in recent memory, it was in hope of a youthful spark.
But after finishing no higher than fourth place in each of his first two seasons, Phillies brass expected the club to finish above .500 and contend for the postseason. So when the club got off to a 4-9 start, Leyva became a casualty of a personnel shuffle. General manager Lee Thomas made an external replacement, hiring Jim Fregosi, who finished one game under .500 that year and later led Philadelphia back to the World Series in 1993.
Larry Rothschild, Rays, 2001 (14 games)
It's not always easy to say goodbye to the faces that helped guide from the beginning, but that's what happened when the Rays -- or Devil Rays, at the time -- in 2001 parted with Larry Rothschild, their first manager in franchise history. The firing came on the heels of a 10-0 loss to the Red Sox, the franchise's 499th, which dropped Rothschild's overall record to 205-294.
The expansion-club Rays were 4-10, and had lost some of thier luster locally after finishing in last place in each of their first three seasons, as attendance had dropped from seventh to 10th to 13th among AL clubs. Bench coach Dave McRae, who managed the Royals from 1991-94, was the replacement, and he would last only through the following season, going 113-196 overall.
Tampa Bay went on to finish in last place in all but one of its first 10 seasons, finally coming out of the cellar in 2008, when they won the AL pennant in one of four postseason appearances under Joe Maddon.
Bob Lemon, Yankees, 1982 (14 games)
Lemon's managerial stint with the Yankees was perhaps among the oddest in the sport's history. Promoted from pitching coach on July 25, 1978, a day after Billy Martin resigned amid a publicly polarizing feud with owner George Steinbrenner, Lemon led the Yanks to a 48-20 record en route to a World Series title, the club's second straight. It was one of the most remarkable summer runs for a franchise so storied with success.
Lemon, who was a Hall of Fame pitcher for the Indians, returned the next year, but was replaced by Martin in June. He was then re-hired in 1981, and fired just 14 games into '82. He managed the Yankees for parts of four seasons, but not one for a full 162 games.
On the day Lemon was fired in 1982, just 14 games in, the Yanks snapped the Tigers' eight-game winning streak and Goose Gossage called the clubhouse atmosphere "chaotic." The lede in a UPI story read: "Another routine day at Yankee Stadium," reflecting the topsy-turvy era it was for the Bronx Bombers.