New faces in 30 places: How are they faring?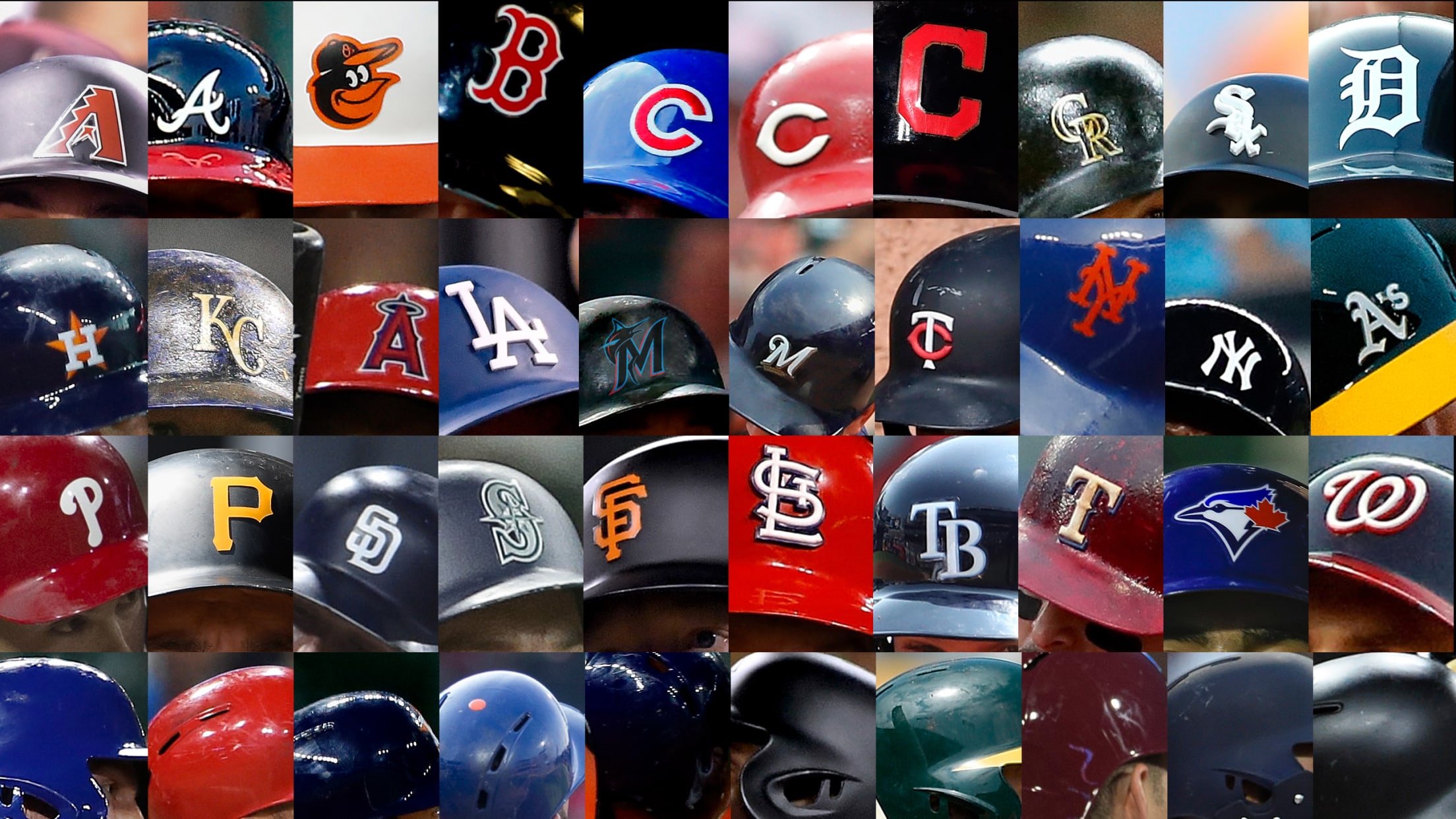 At this point, the cognitive dissonance is over: We're now used to seeing all these veteran players in their new uniforms. Bryce Harper is settling into his Phillies duds; Manny Machado looks just right with the Padres; how did it take this long for Paul Goldschmidt to put on a
At this point, the cognitive dissonance is over: We're now used to seeing all these veteran players in their new uniforms. Bryce Harper is settling into his Phillies duds; Manny Machado looks just right with the Padres; how did it take this long for Paul Goldschmidt to put on a Cardinals uniform? We've seen these instances long enough for our eyes to adjust.
Thus, it has probably been long enough to take a look at how the new guys are doing. So, today, we look at how the most high-profile addition on each team is settling in and how they're performing in their new uniform for their new team. There's a long way to go. But first impressions do count.
AMERICAN LEAGUE EAST
Blue Jays -- Matt Shoemaker, RHP: It has been since 2014 that Shoemaker had his terrific rookie year (at the age of 27) for the Angels. He's well on his way to his best season since then, giving up just two earned runs in his first three starts (all wins) for the Blue Jays. His strikeout rate ticked up last season and he has carried over the results in Toronto so far.
Orioles -- Dwight Smith Jr., LF: The Orioles aren't exactly stacking up their roster specifically for this season, but the March trade with Toronto for Smith Jr. (who had been designated for assignment anyway) is the sort of lottery ticket play that they should be going for right now. The early returns are … early, with Smith hitting .259 with a couple of homers and, perhaps most important, a regular lineup spot.
Rays -- Charlie Morton, RHP: Morton was such a logical play for the Rays that it should come as no surprise that he's thriving. But thriving he is, with just five earned runs given up in four starts so far. And his strikeout rate is up again, for the third consecutive season.
Red Sox -- Colten Brewer, RHP: The Red Sox were notably quiet on the transaction front this offseason, a decision we may be seeing some of the aftereffects from in their slow start. But their mostly-ignored November trade with the Padres for Brewer hasn't burnished their bullpen much: Brewer has been tagged for five runs in 5 2/3 innings. His ERA is still lower than Chris Sale's, Rick Porcello's and Nathan Eovaldi's though.
Yankees -- James Paxton, LHP: Paxton has been as alternately dominating and frustrating as Mariners fans had learned, looking fantastic and inconsistent in equal measure. But when you're looking at the reasons for the Yankees' slow start, he's not necessarily one of them.
AMERICAN LEAGUE CENTRAL
Indians -- Carlos Santana, 1B: You really can go home again with Santana back to his old self in Cleveland; when your OBP is hovering around .500, no one's going to complain about Fortnite, or anything else.
Royals -- Billy Hamilton, CF: Hamilton isn't just hitting .237 with no extra base hits … he is somehow fifth on the Royals in steals.
Tigers -- Josh Harrison, 2B: The longtime Pirate was supposed to provide some veteran leadership for the Tigers, but he is hitting just .135 with one extra base hit in 59 plate appearances.
Twins -- Nelson Cruz, DH: The ageless slugger hasn't been knocking the ball out of the park -- he only has one long ball on the year -- but he has been an on-base machine and the best offensive player on a first-place team.
White Sox -- Yonder Alonso, 1B: Bringing in Alonso didn't persuade Manny Machado to come to town, and it hasn't made a huge difference offensively for the White Sox either: Alonso is hitting .143 in the middle of the Sox order.
AMERICAN LEAGUE WEST
Angels -- Justin Bour, 1B: He was supposed to be a power threat who would both protect Mike Trout and push Albert Pujols for playing time, but he's only hitting. 186 with one homer. The best Angels lineup addition has actually been Brian Goodwin, who was added on waivers last month from Kansas City and is currently hitting .333.
Astros -- Michael Brantley, LF: Brantley fits in as perfectly as we all thought he would in the middle of that Houston lineup. He actually looks like he has been an Astro forever already, no?
Athletics -- Kendrys Morales, DH: Morales hasn't provided much of the pop that the A's had been hoping for, though Khris Davis has more than enough pop for everyone, apparently.
Mariners -- Edwin Encarnacion, DH: The Mariners brought in so many new players that it's tough to pick just one, but Encarnacion must feel right at home with all these homers his new Mariners teammates are hitting: He has four himself.
Rangers -- Lance Lynn, RHP: The Rangers brought in a gaggle of veteran starters over the last two years (hello, Mike Minor, Edinson Volquez, Drew Smyly and Shelby Miller), but Lynn figures to be around the longest, having just signed a three-year pact. All these guys are pitching about the same: Average, or a little worse.
NATIONAL LEAGUE EAST
Braves -- Josh Donaldson, 3B: The Braves weren't expecting MVP-esque Donaldson right away, but at $23 million for a one-year deal, they wouldn't have minded seeing it either. Donaldson has gotten off to a slow-ish start, but he started heating up this past week and does look mostly healthy, which is probably all that matters at this point.
Marlins -- Curtis Granderson, OF: The Marlins appeared to bring Granderson aboard with the idea of flipping him at the Trade Deadline to a contender who could use a left-handed-hitting power bat, and while he's not off to the best start, any contender worth their salt will see value in the beloved vet come pennant chase time.
Mets -- Robinson Cano, 2B: Cano is off to a downright frigid start for the Mets; he homered in his first at-bat on Opening Day but has only three extra-base hits since. Fortunately for him and his desire to see his name not on the backpage of the tabloids, everything else on the Mets is going so swimmingly that few have even noticed. (There is also the fact that Edwin Diaz, who came alongside Cano from Seattle in the same trade, has converted all five of his save chances thus far while allowing one run in seven appearances.)
Nationals -- Patrick Corbin, LHP: It may have felt like overkill when the Nationals signed Corbin to their already stacked rotation, but you can't argue with the idea at this point. He has been the Nats' best starter so far, with a 2.84 ERA and 24 strikeouts in 19 innings.
Phillies -- Bryce Harper, RF: He has always been a fantastic April hitter, but he couldn't have picked a better April to explode out of the gate than his first of 13 in Philadelphia. His hot start and his endearing, clear desire to make everyone in Philadelphia love him, has overshadowed that Andrew McCutchen has been solid his first few weeks in Philly as well.
NATIONAL LEAGUE CENTRAL
Brewers -- Yasmani Grandal, C: Grandal was a very Brewers acquisition: Quiet, stealth, surgical, taking advantage of a market inefficiency. Like last year's acquisitions of Christian Yelich and Lorenzo Cain, it's working out fabulously. He's in fact ahead of Yelich in multiple major statistical categories.
Cardinals -- Paul Goldschmidt, 1B: He has slowed a bit after those three homers in his second game as a Cardinal … but, suffice it to say, no one's worried about Goldschmidt.
Cubs -- Brad Brach, RHP: Brach has never been known for his control -- he has only walked fewer than three batters per 9 once in his career -- but 10 walks in his first 6.2 innings as a Cub was not what president of baseball operations Theo Epstein and company had in mind.
Pirates -- Melky Cabrera, RF: Pirates fans might have wanted some more high-profile additions, but anyone they might have brought in sure would struggle to match what Melky's doing: He's hitting .390, and even holding his own in right field.
Reds -- Yasiel Puig, RF: Fans spent the offseason wondering what kind of damage Puig might do to Great American Ball Park. So far: None. He's hitting .163 and hit his first home run Sunday during the Mexico Series, away from his home park.
NATIONAL LEAGUE WEST
Diamondbacks -- Adam Jones, RF: Why did teams wait so long to sign Jones again? He's got four homers already and is hitting far above .300. His defense even looks a little spry now that no one expects him to play center field anymore.
Dodgers -- A.J. Pollock, CF: Pollock has limped out of the gate so far for the Dodgers, but that's bad nomenclature right there: He's not limping at all, and a healthy Pollock always comes around.
Giants -- Kevin Pillar, CF: Sure, I'm counting Pillar, even though he was just traded early in the season. He looks great in a Giants uniform, with more than half his hits with the Giants being homers so far. A walk would eventually be nice, though.
Padres -- Manny Machado, 3B: Machado's bat is still working its way into shape -- it certainly hasn't been bad, but he's not been, say, Harper so far -- but that play he made at third base Friday may have been worth his contract on its own.
Rockies -- Daniel Murphy, 1B: Like the Red Sox, the Rockies thought that bringing back last year's playoff team would suffice just fine, particularly if they added a high-profile extension (Nolan Arenado for Colorado, Sale and Xander Bogaerts for Boston) to the mix. The Rockies did make one notable signing in Murphy, who was expected to fill the gap left by DJ LeMahieu. Of course, while LeMahieu has been stellar for the Yankees, Murphy went 1-for-10 in his first two games for the Rockies before suffering a broken finger that will keep him out until May.