Vólquez nearing deal to return to Rangers in '20
Veteran close to Minor League deal to pitch as reliever, help mentor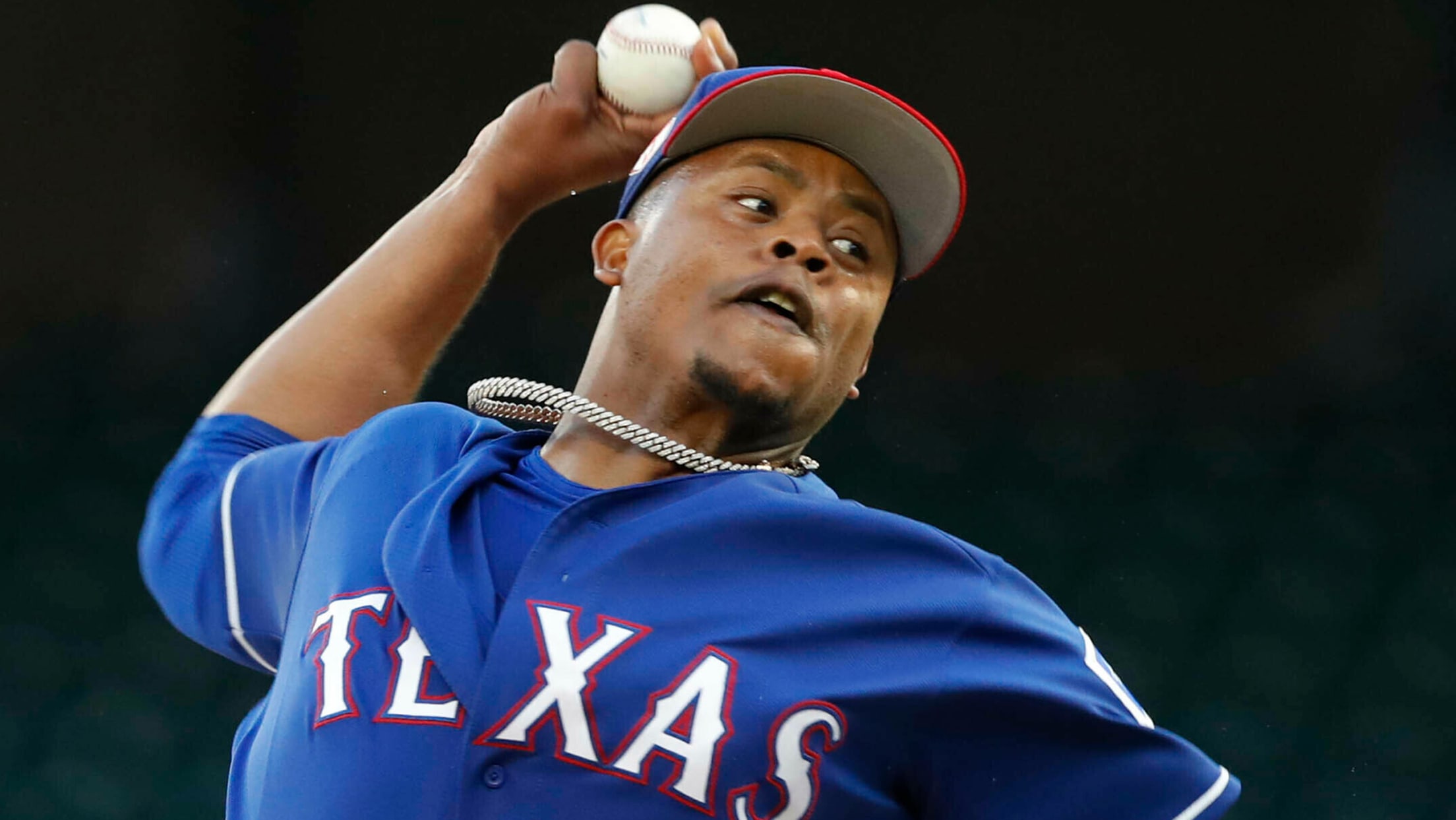 BOCA CHICA, D.R. -- Veteran right-handed pitcher Edinson Vólquez has decided he is not ready to retire. Volquez said he is close to signing a Minor League contract with the Rangers and go to Spring Training with them in February as a reliever. Volquez joined the Rangers on Friday for
BOCA CHICA, D.R. -- Veteran right-handed pitcher Edinson Vólquez has decided he is not ready to retire.
Volquez said he is close to signing a Minor League contract with the Rangers and go to Spring Training with them in February as a reliever. Volquez joined the Rangers on Friday for the official opening of their new academy in the Dominican Republic. The club hasn't confirmed a deal.
Volquez was planning to retire after this past season but decided otherwise after speaking with general manager Jon Daniels.
"We're working on it," Volquez said. "I was going to retire but I got too many phone calls wanting me to come back. My choice is to come back to Texas. I'm excited for next season."
Volquez missed most of last season with a sprained right elbow. But he returned in September as a reliever and was throwing 95 mph out of the bullpen. The Rangers also like the idea of having the 14-year veteran providing leadership for their younger pitchers.
"They want me to stay close to the young guys," Volquez said. "The way I finished last season changed my mind. I was throwing hard with no pain. When I first talked to [Daniels] I said no, but he said I've got to come back and help the young guys."