Rodriguez to rejoin rotation Sunday vs. Rays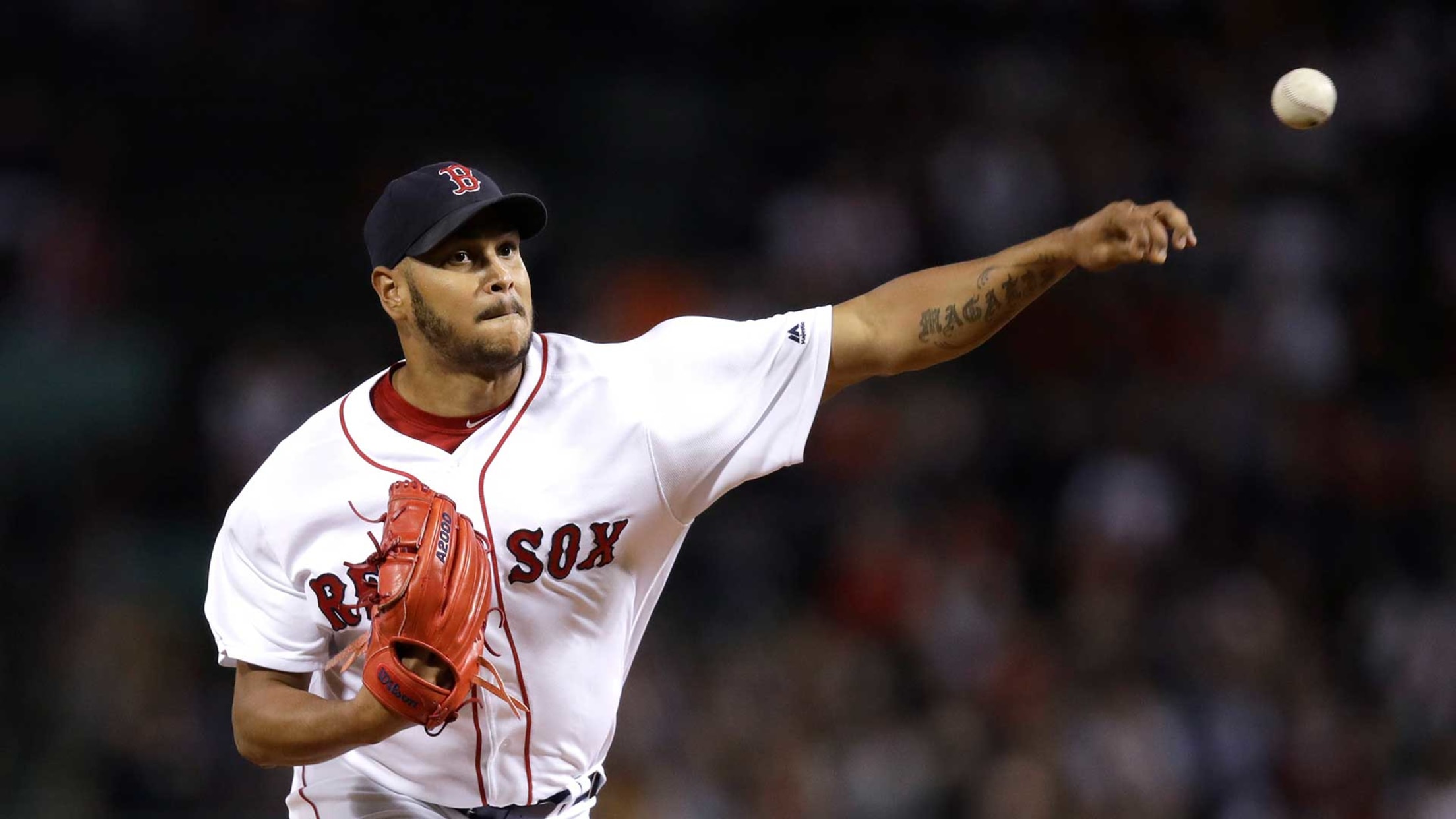 BOSTON -- A rotation that has already been dominant out of the gate will get a key reinforcement on Sunday, when left-hander Eduardo Rodriguez is activated from the disabled list to start the finale of this three-game series against the Rays.Though the first seven games of the season, no Boston
BOSTON -- A rotation that has already been dominant out of the gate will get a key reinforcement on Sunday, when left-hander Eduardo Rodriguez is activated from the disabled list to start the finale of this three-game series against the Rays.
Though the first seven games of the season, no Boston starter has allowed more than one earned run in a start. The rotation is 4-0 with a 0.86 ERA.
Rodriguez was on a slower program in Spring Training after undergoing right knee surgery in the offseason. But he made strides each week, and the Red Sox feel he is healthy and ready to go.
With Rodriguez pitching on Sunday, ace Chris Sale will be held back for the opener of a three-game series that starts against the Yankees at Fenway Park on Tuesday.
David Price and Rick Porcello are also expected to face New York.
Now that Rodriguez is back, it remains to be seen who comes out of the rotation. It could be right-hander Hector Velazquez, who pitched an inning out of the bullpen in Thursday's 3-2 win over the Rays.
That would give lefty Christopher Johnson at least one more start before the Red Sox get another key pitcher pack in Thomas Pomeranz, who is on the mend from a mild flexor strain in his left forearm.