Empire State Building to be lit with the colors of Wisconsin and Miami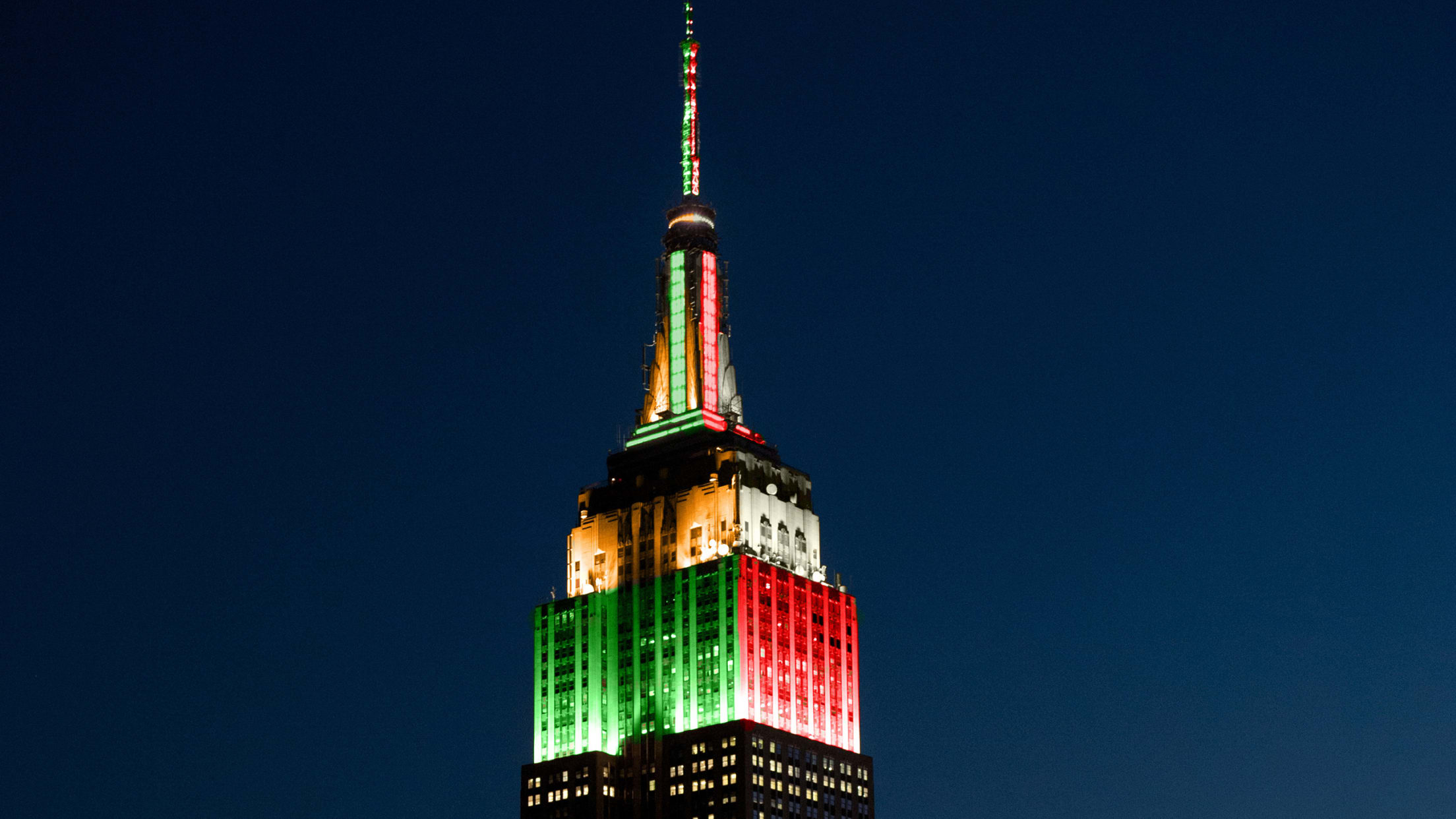 The Empire State Building will shine in the colors of the University of Wisconsin - Madison and the University of Miami on Wednesday, December 26 to celebrate the 2018 New Era Pinstripe Bowl. The world-famous tower lights will be split, with the North/South sides of the building lit up in
The Empire State Building will shine in the colors of the University of Wisconsin - Madison and the University of Miami on Wednesday, December 26 to celebrate the 2018 New Era Pinstripe Bowl. The world-famous tower lights will be split, with the North/South sides of the building lit up in the University of Miami green and orange and the East/West sides in the University of Wisconsin - Madison red and white.
The 2018 New Era Pinstripe Bowl will be played at Yankee Stadium on Thursday, December 27 and will mark the ninth game in the Bowl's history.
About the Empire State Building
Soaring 1,454 feet above Midtown Manhattan (from base to antenna top), the Empire State Building, owned by Empire State Realty Trust, Inc., is the "World's Most Famous Building." With new investments in energy efficiency, infrastructure, public areas and amenities, the Empire State Building has attracted first-rate tenants in a diverse array of industries from around the world. The skyscraper's robust broadcasting technology supports major television and FM radio stations in the New York metropolitan market. The Empire State Building was named the world's most popular travel destination in a study conducted by Uber and was named America's favorite building in a poll conducted by the American Institute of Architects. For more information on the Empire State Building, please visit www.empirestatebuilding.com, www.facebook.com/empirestatebuilding, @EmpireStateBldg, www.instagram.com/empirestatebldg,http://weibo.com/empirestatebuilding, www.youtube.com/esbnyc or www.pinterest.com/empirestatebldg/.