Endy Chavez's catch almost didn't happen
'The way you got surprised is the same way I got surprised'
Although the Mets eventually lost the game, Endy Chavez's 2006 NLCS Game 7 catch is remembered as one of the greatest in postseason history. There's perhaps nobody more synonymous with one play. "My name is not Endy Chavez anymore, it's Endy Catch," Chavez jokes in a phone interview. The situation
Although the Mets eventually lost the game, Endy Chavez's 2006 NLCS Game 7 catch is remembered as one of the greatest in postseason history. There's perhaps nobody more synonymous with one play.
"My name is not Endy Chavez anymore, it's Endy Catch," Chavez jokes in a phone interview.
The situation couldn't have been more intense: The Mets and Cardinals were tied, 1-1, in the sixth inning on a warm October night at Shea Stadium. Jim Edmonds led off first base and perennial All-Star Scott Rolen dug into the batter's box against Oliver Pérez. St. Louis was on the brink of its second World Series appearance in three years, while the Mets hoped to get to their first Fall Classic in six seasons.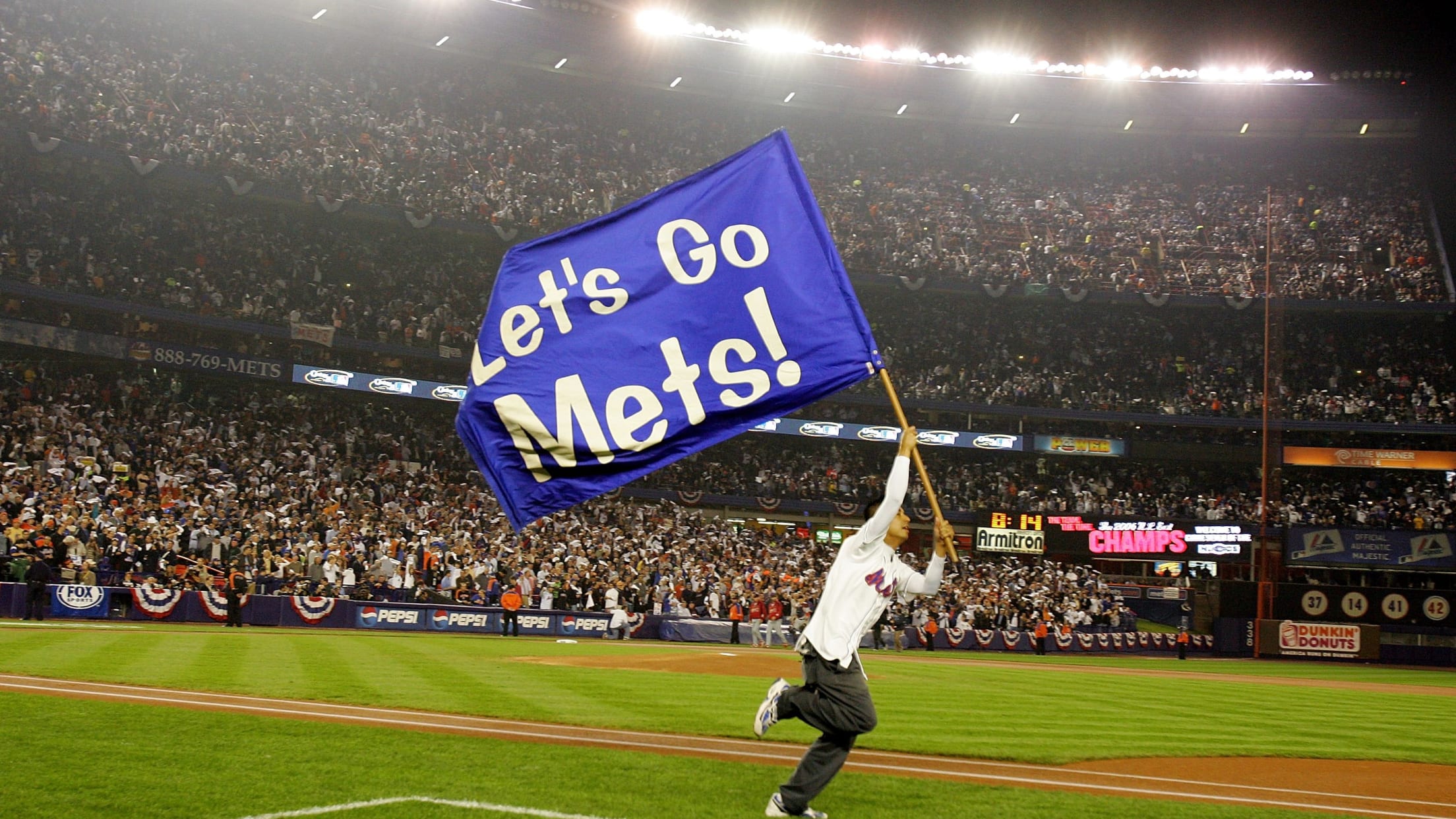 Rolen didn't waste any time, swinging at the first pitch from Pérez. It was a laser, destined to clear the left-field fence and then some. Yadier Molina prayed Chavez wouldn't catch the ball, but the Mets left-fielder had a good jump on it.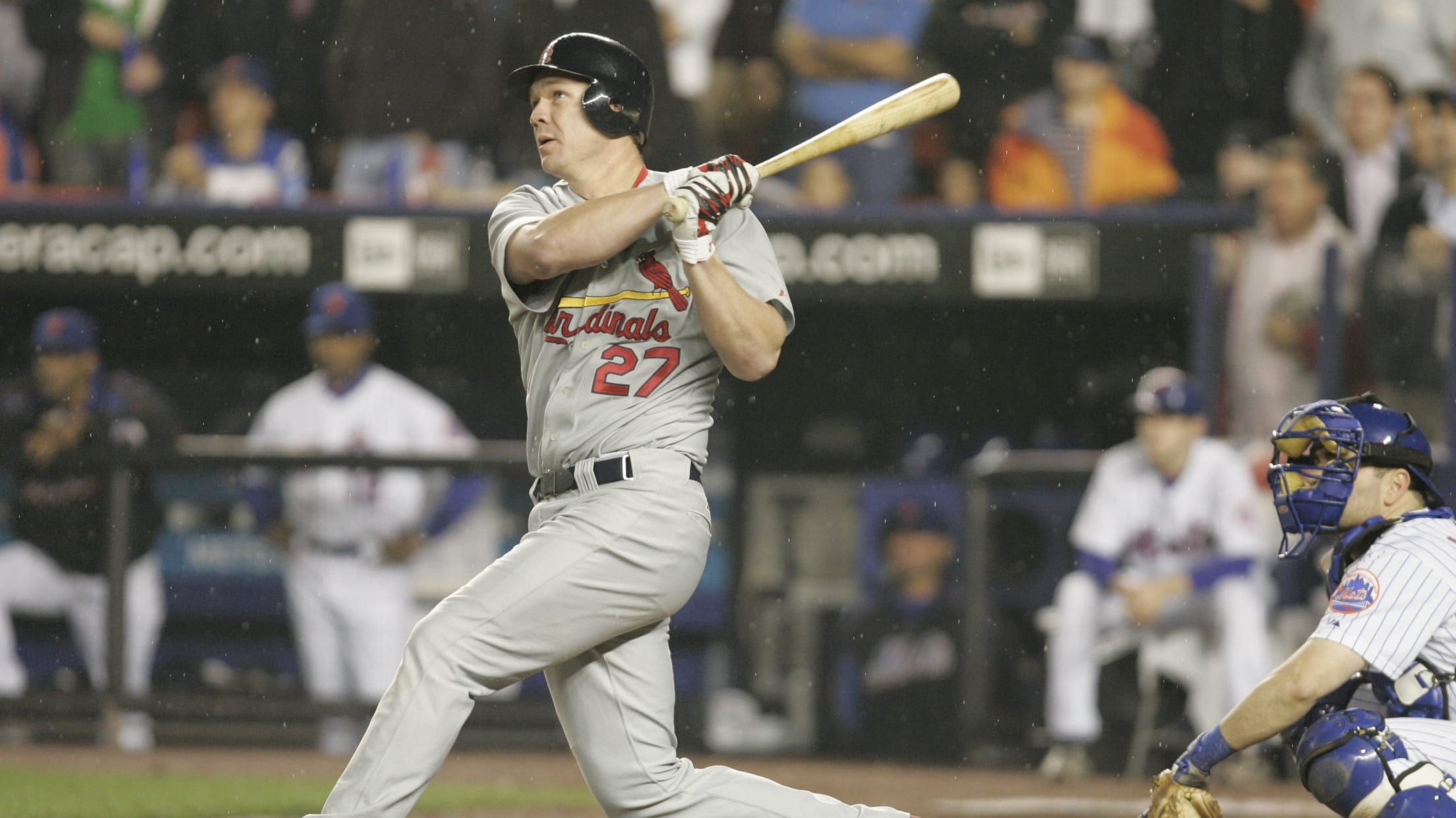 "When I saw the hit, I knew it would be right at the fence," Chavez remembers. "So, I just tried to get to the fence first before the ball. I ran as fast as I could and timed the ball to where I could make the jump."
And then, magic. An unreal home run robbery and double play.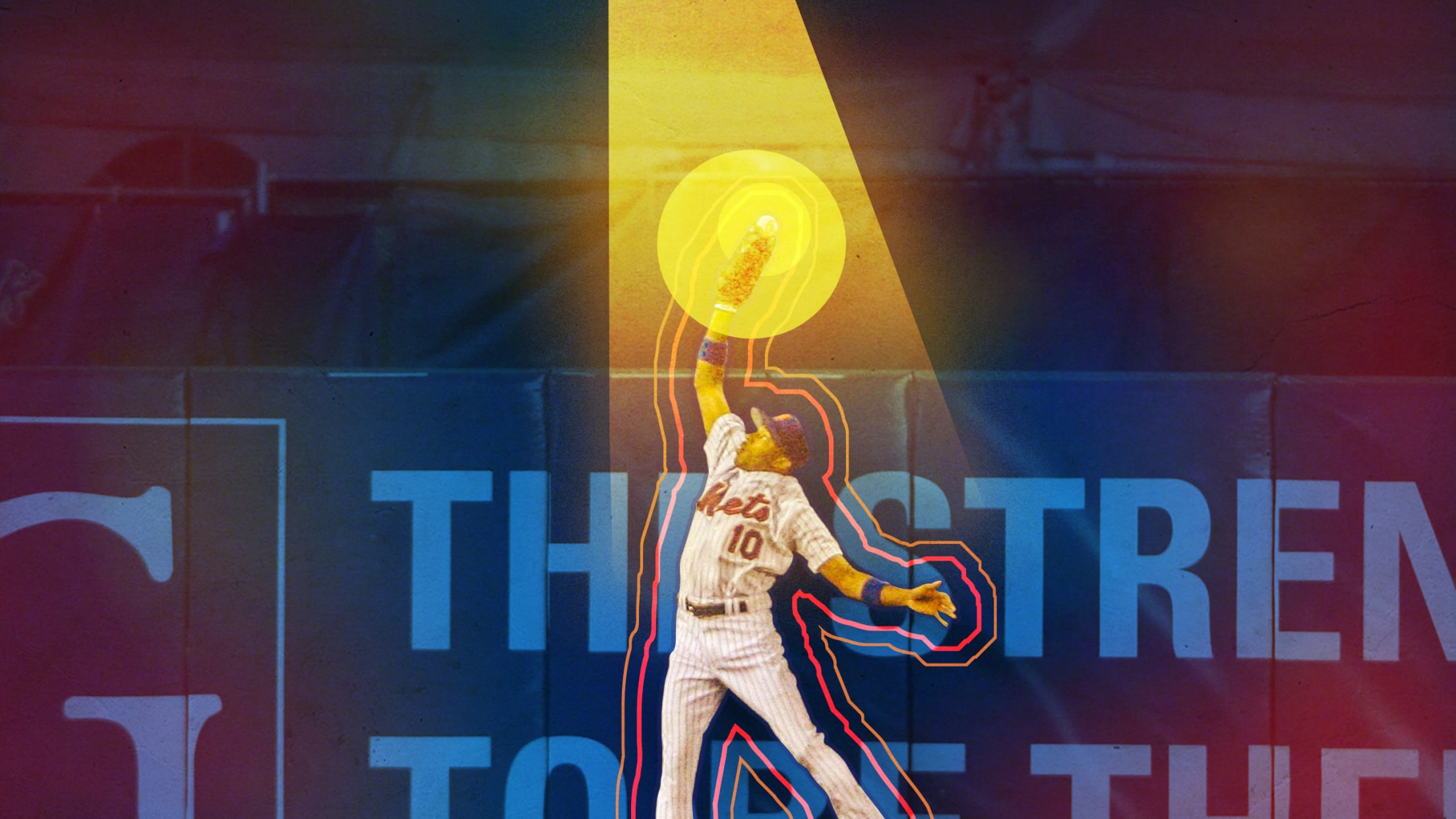 "I thought the whole stadium would fall apart," Chavez says. "It was crazy. I've never heard a sound like that. I wanted to cover my ears."
But what if I told you ... that Chavez nearly dropped the ball? What if Chavez told you that?
"I didn't even know if I could jump that high," Chavez says. "I didn't feel like there was a big percent that I would catch it. I was surprised when it hit my glove. The way you got surprised is the same way I got surprised. I was like, 'Oh, it's here.'
You can even see the shocked look on Chavez's face when he sees the ball at the tip of his glove.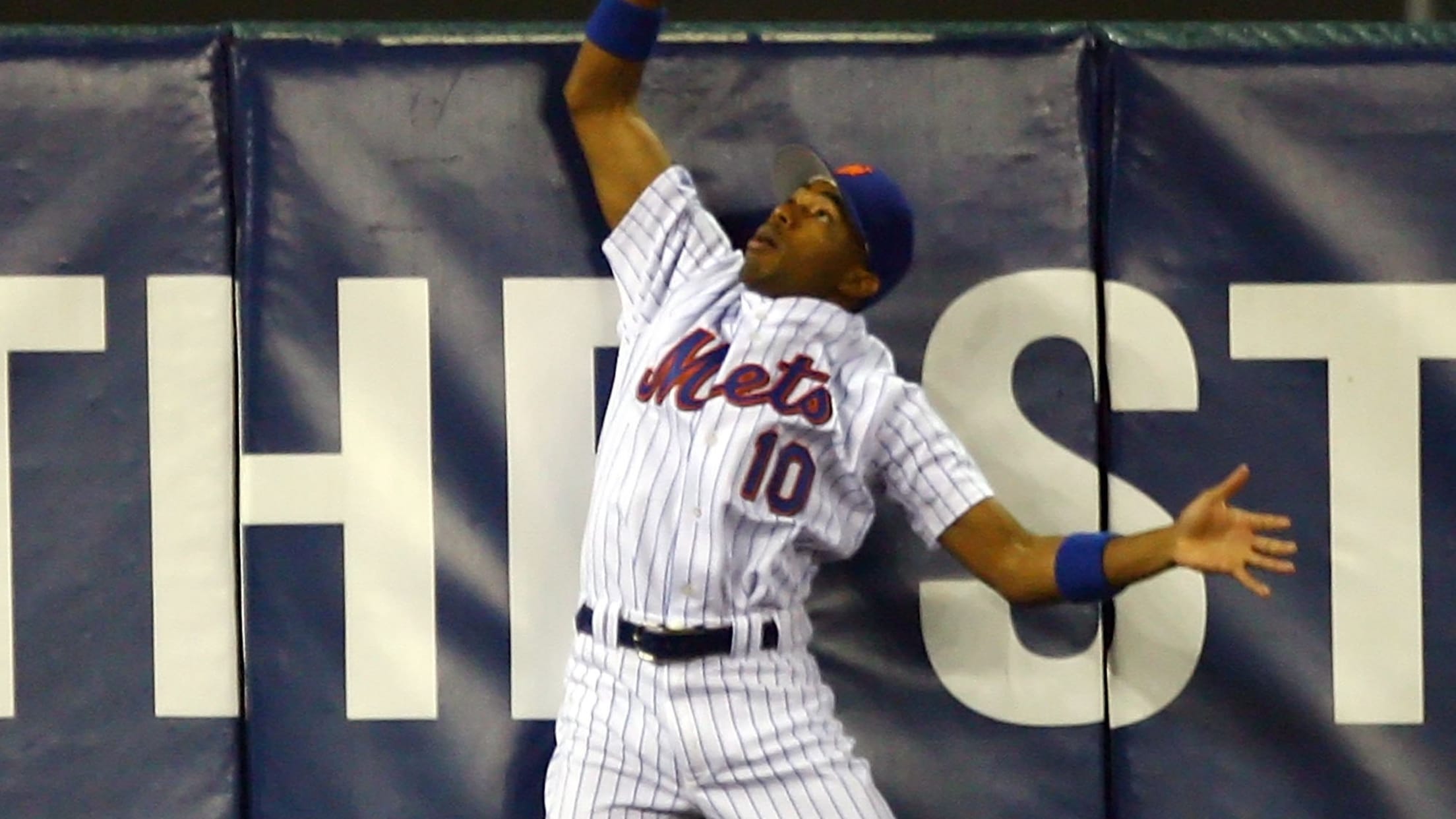 You can also see how his glove more or less bends over the fence at the apex of his leap.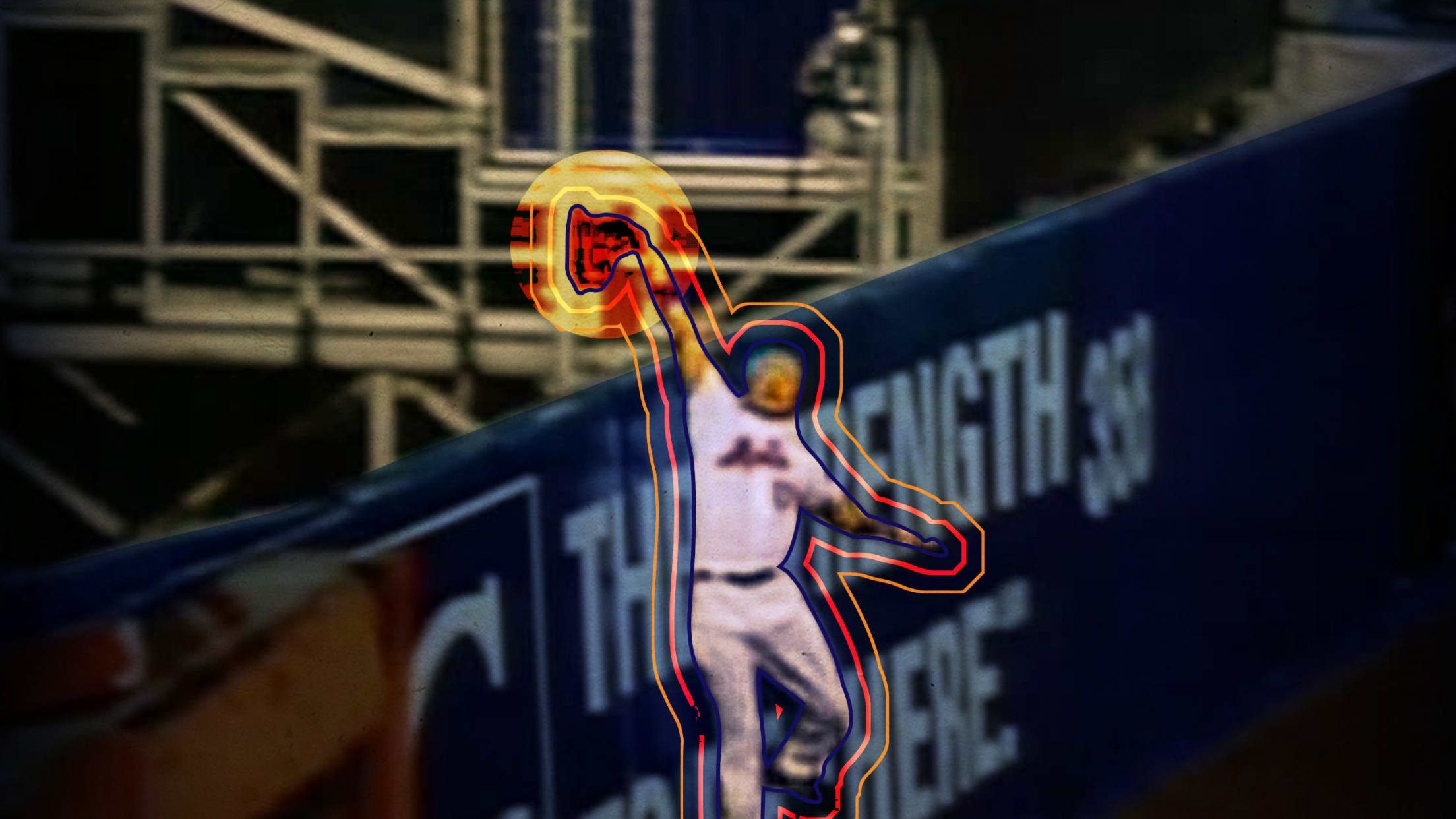 "Yeah, my glove almost went over the wall with the ball as a home run," Chavez laughs.
Imagine that? Instead of an all-time great catch, it would've been an all-time Mets blooper. Like Joc Pederson in Colorado or Jose Canseco's head-homer in the early '90s. Mets fans have wallowed in Carlos Beltrán not swinging at Adam Wainwright's curveball for years, but this could've been even worse.
"I think the reason I held it is that I wore a batting glove," Chavez says. "The glove went off of my hand, but held on because of the strong grip of the batting glove."
And once he came back down from his jump, even though he had seen it at the top of his glove, Chavez still wasn't sure where the ball was. He thought it may have flipped out of his grasp and onto the field. The double play was in jeopardy, too.
"I looked for the ball in the grass to try and get Edmonds at home," Chavez says. "I didn't have a very good grip and thought I maybe threw it in the air. But when I was looking for the ball there, I saw it still at the top of my glove."
You can kind of see him realizing it's still there here in this photo.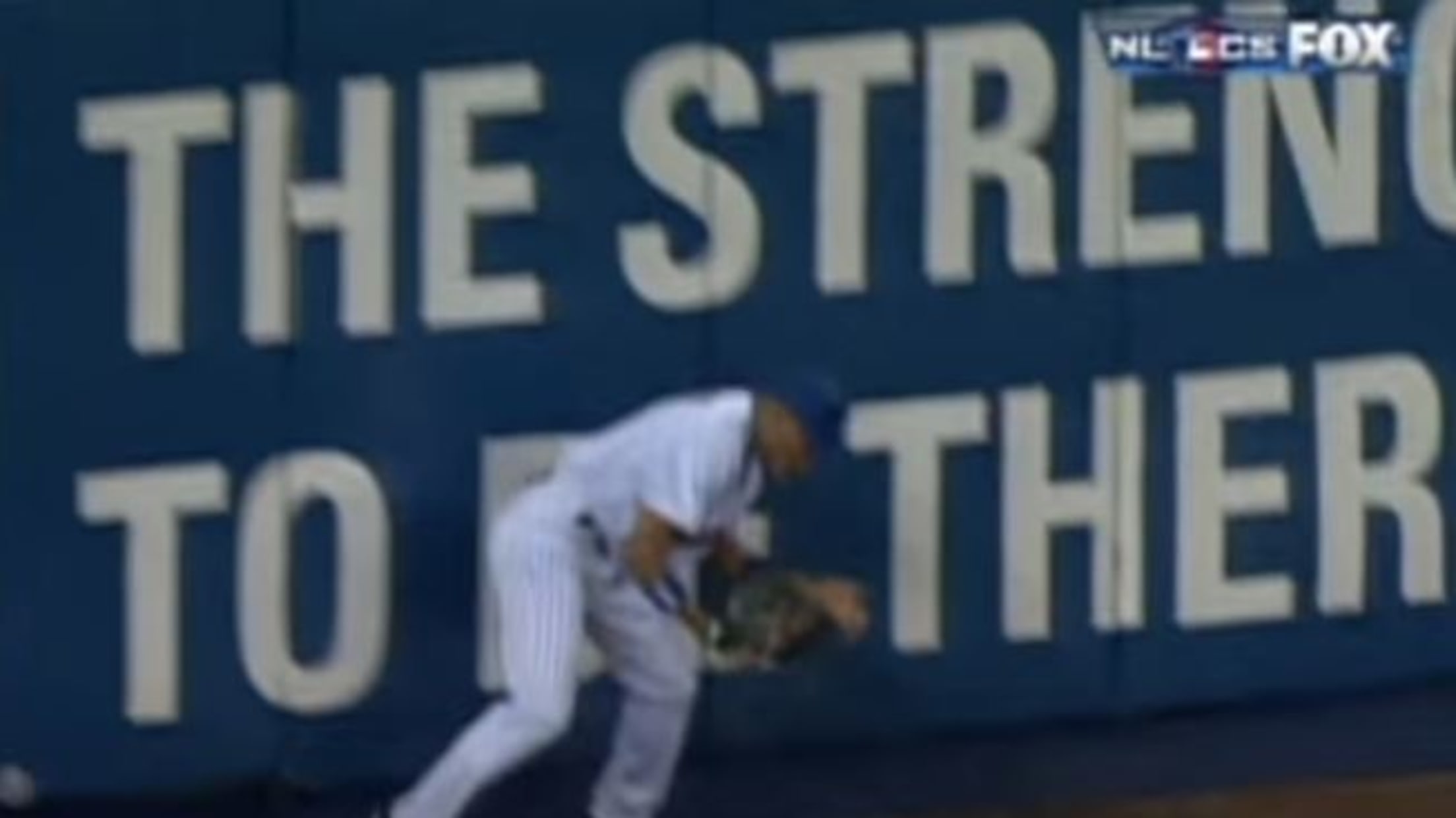 Chavez knew he had to be quick to turn two.
"Well, [the ball's] here and I looked for where Edmonds was," Chavez recalls. "And I saw him stopping around shortstop trying to go back to first base. And I said to myself, 'You better hurry because we got a chance to get you,' and that was it."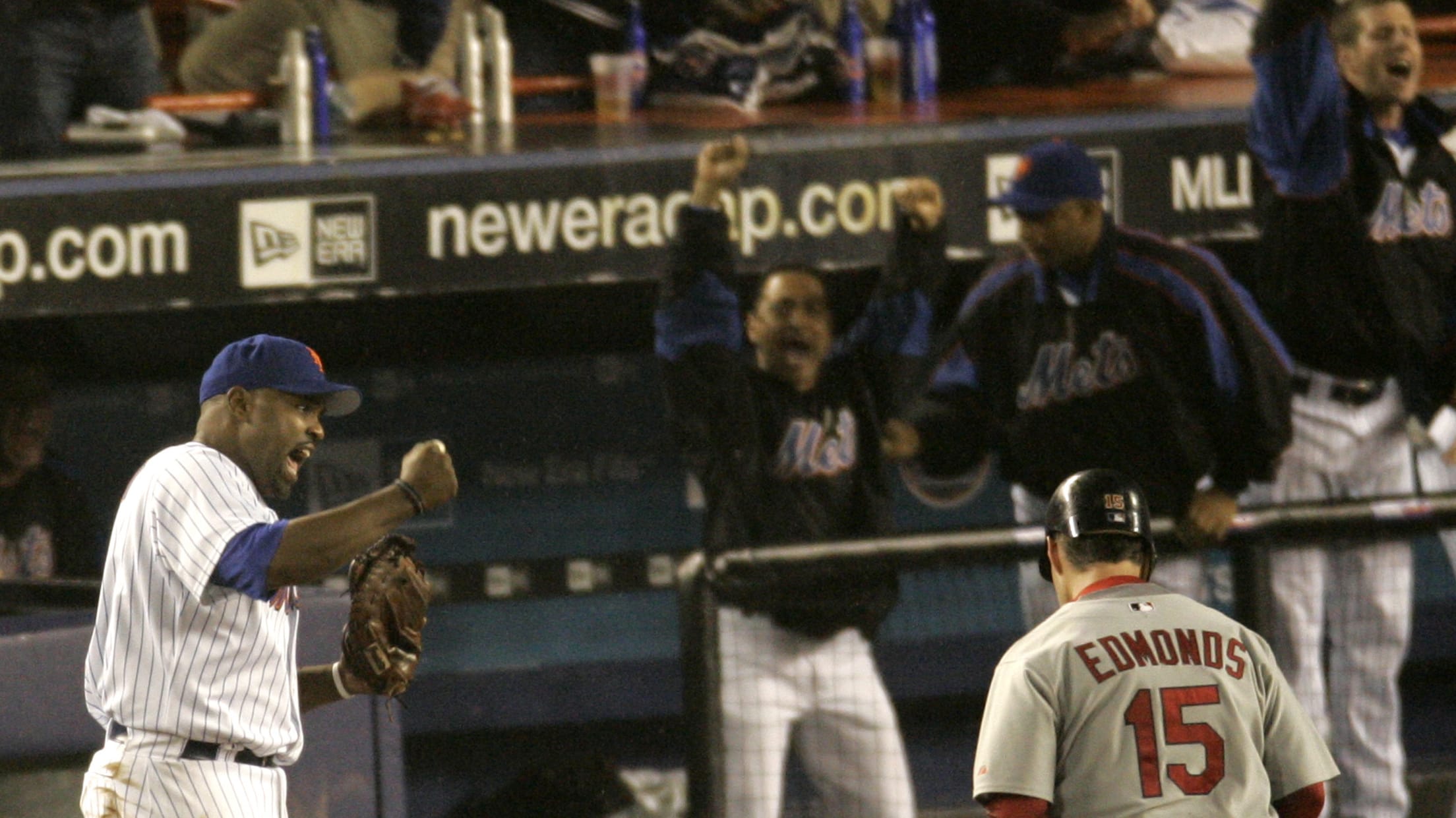 After the play was over and Chavez had done his two curtain calls and heard his name chanted by the sold-out Shea crowd, he still couldn't believe it happened.
"Even when I went to the dugout and saw it on the screen, I thought, 'Wow, that was me?'" Chavez says.
Fortunately, it was him. Chavez made the catch and cemented himself into postseason baseball history. He's tagged on social media with the video, without fail, every October.
"I mean, you never get tired of the love from the people, the fans, from family," Chavez says.
And the fact that he almost dropped the ball, that this entire moment nearly never existed, probably makes it that much sweeter.
Matt Monagan is a writer for MLB.com. In his spare time, he travels and searches Twitter for Wily Mo Peña news.