Lauer (forearm) eyes return after strong rehab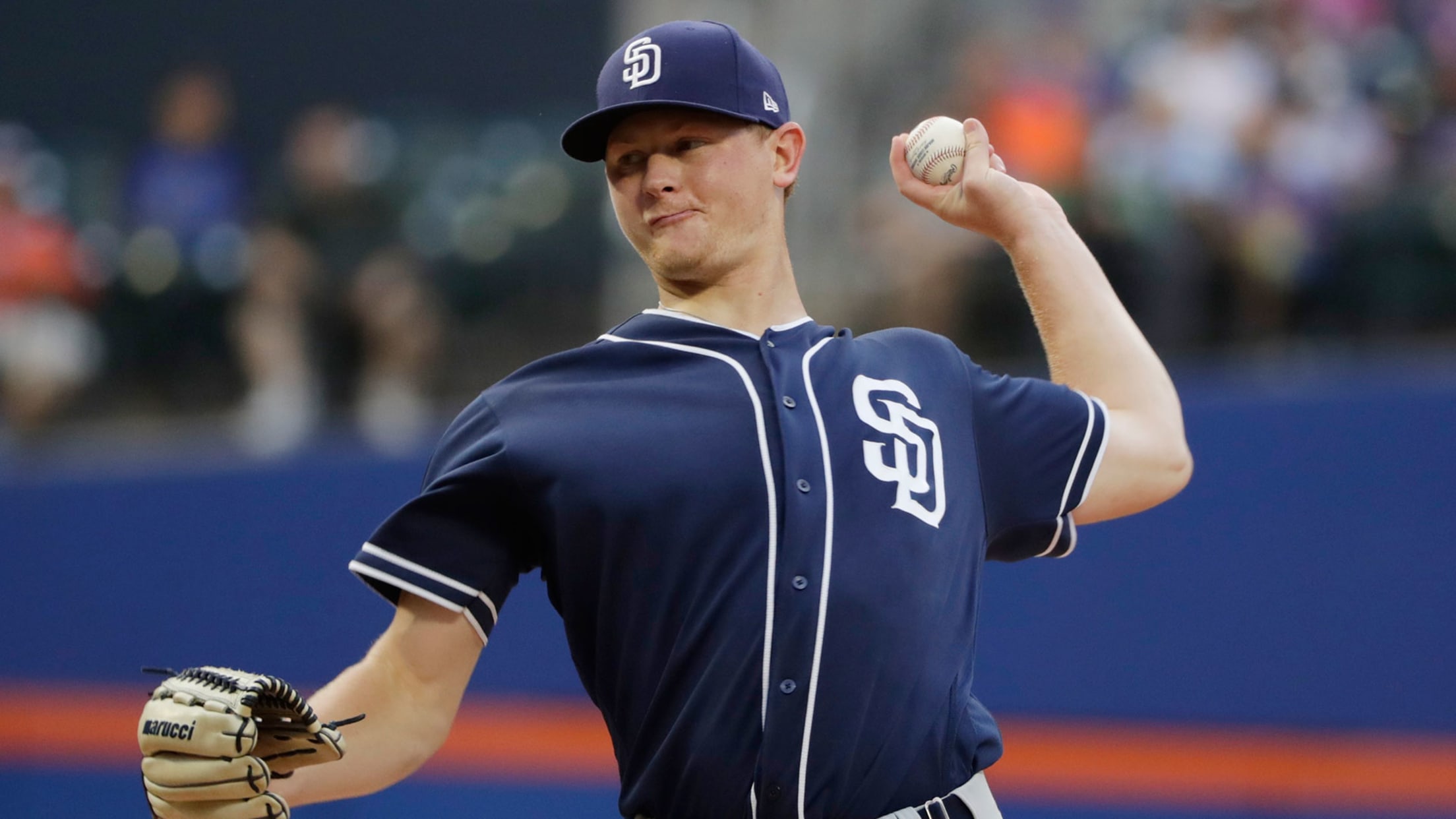 LOS ANGELES -- At the very latest, Eric Lauer's return to the Padres' rotation will come in a week and a half, but it is looking more likely that he will be pitching in San Diego as early as next week.Lauer (forearm strain) threw 61 pitches in a rehab outing
LOS ANGELES -- At the very latest, Eric Lauer's return to the Padres' rotation will come in a week and a half, but it is looking more likely that he will be pitching in San Diego as early as next week.
Lauer (forearm strain) threw 61 pitches in a rehab outing with Triple-A El Paso on Friday and the reviews were so positive that another Minor League outing might not be necessary.
"His fastball was 90-95 [mph] and had some jump to it," said Padres manager Andy Green, who had not yet watched a tape of the outing, but studied the scouting reports. "All the secondary [stuff] had sharpness. I think we're moving closer to activating him."
Lauer's outing for El Paso came on the same day that Clayton Richard struggled against the Dodgers. It leaves the possibility that Lauer could bump Richard to the bullpen.
"We're going to continue to talk through our rotation plan [we had] coming out of the break," Green said. "Nothing is finalized at this point and time. [Lauer] is a candidate to be reinserted at some point and time next week."
If Lauer does come back after just 61 pitches in a rehab start, his return would be modeled after Joey Lucchesi, who came back in June at a similar point in his recovery from a right hip strain.
Hawaii pride
Padres closer Kirby Yates was beaming Saturday afternoon after watching the tail end of Honolulu Little League's victory in the United States championship game against Peachtree City, Georgia. The Hawaii Little League will face South Korea on Sunday for the championship.
Yates, a Hawaii native, will be rooting for the local kids. "I'll be their No. 1 fan, whatever you want to call it," he said.
Win or lose Sunday, Yates said the gang of 12-year-olds from Oahu have done wonders for all Hawaiians like himself. The team's success is particularly poignant now with a tropical storm that hit the islands this weekend.
"They get to keep their mind off of it and you know everybody back home in Hawaii is watching and paying close attention to this because it is a tight state, a tight-knit group,' Yates said. "It's not every day that you get a team from Hawaii on TV that you get to root for."
Yates said he has helped out with a baseball clinic that Honolulu Little League star Sean Yamaguchi attended and can vouch for both the kid's dynamic personality and his baseball acumen. But could he predict that Yamaguchi would lead a team to a national championship?
"Talent-level wise, it's always really good [in Hawaii]," Yates said. "Just because we're not producing big leaguer after big leaguer, for as small as the state is, and for the amount of big leaguers that we produce, I feel that it's pretty competitive and the talent level is pretty high. It's neat to see that."
Doug Padilla is a contributor to MLB.com based in Los Angeles.