Mariners sign Young Jr. to Minor League deal
Versatile veteran will report to Triple-A Tacoma to start season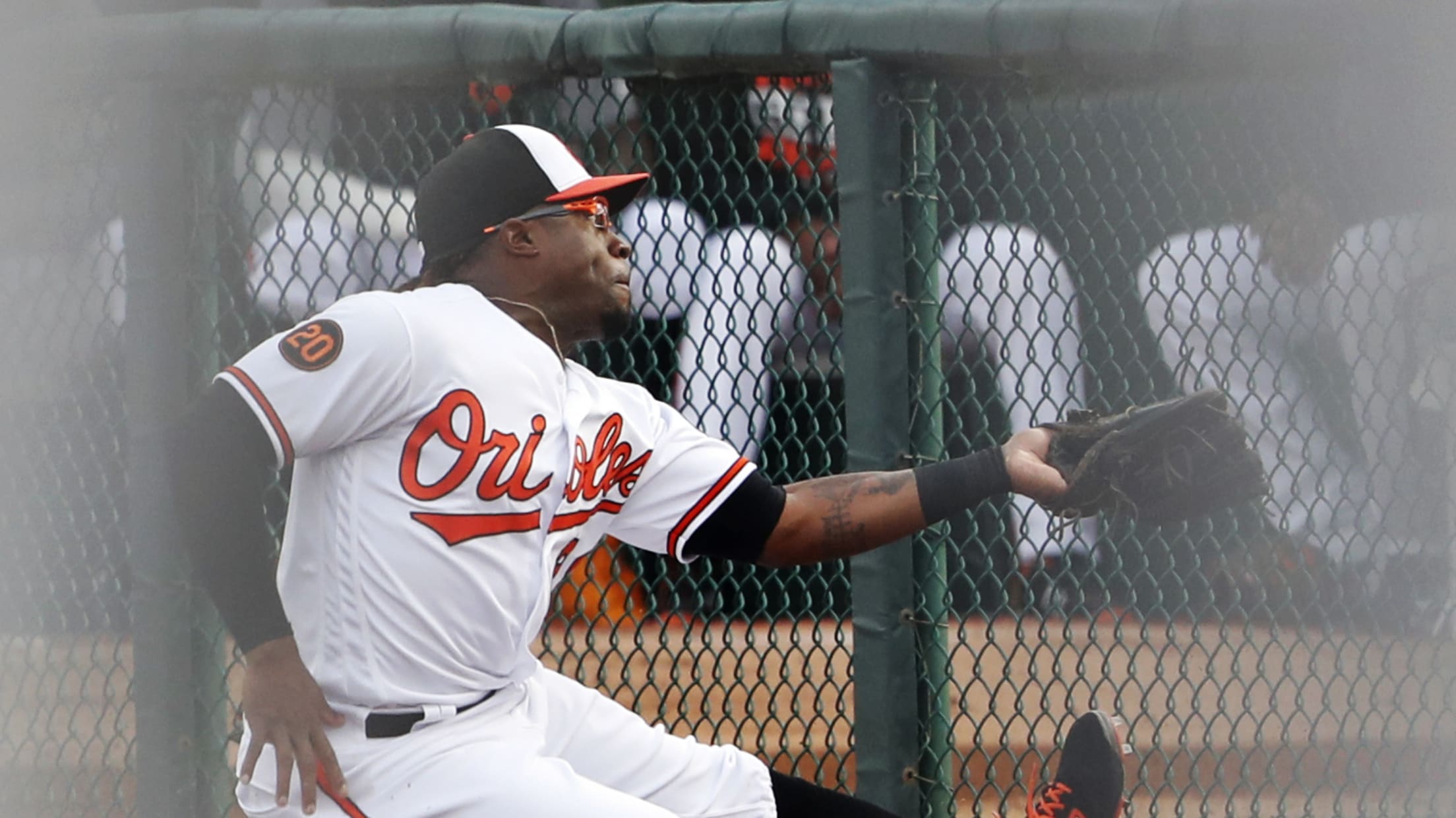 SEATTLE -- Eric Young Jr., a 10-year Major League veteran, signed a Minor League deal with the Mariners on Tuesday and will be assigned to Triple-A Tacoma to open the season. Young, 33, is coming off a strong spring with the Orioles. He hit .323/.462/.452 in 13 games in the
SEATTLE -- Eric Young Jr., a 10-year Major League veteran, signed a Minor League deal with the Mariners on Tuesday and will be assigned to Triple-A Tacoma to open the season.
Young, 33, is coming off a strong spring with the Orioles. He hit .323/.462/.452 in 13 games in the Grapefruit League, but he asked for and was granted his release on Friday after declining a Minor League invitation.
"Eric has looked and played great this spring," Orioles general manager and executive vice president Mike Elias said in a statement at that time. "Once we determined he was unlikely to make our Opening Day roster, we felt we would allow him to look around for a little while. We plan to keep talking to him in case he doesn't find a better opportunity."
The Mariners don't have an opening on their big league club at the moment either, but Young provides experienced depth in the outfield, where he can play center field and the corner spots. He also has spent time at second base.
Young played the past two years in the Angels' organization, batting .233/.293/.361 with 17 stolen bases in 88 games with the big league club. He's a career .245 hitter and led the National League in stolen bases with 46 in 2013 with the Rockies.
Young batted just .202 in 117 plate appearances in 41 games for the Angels last year but hit .300/.367/.453 with five homers, 34 RBIs and 10 stolen bases in 348 plate appearances over 84 games for Triple-A Salt Lake City.
The son of former Major Leaguer Eric Young played his first five seasons in Colorado and since has played with the Mets, Braves, Yankees and Angels.