First baseman White wins Minors Gold Glove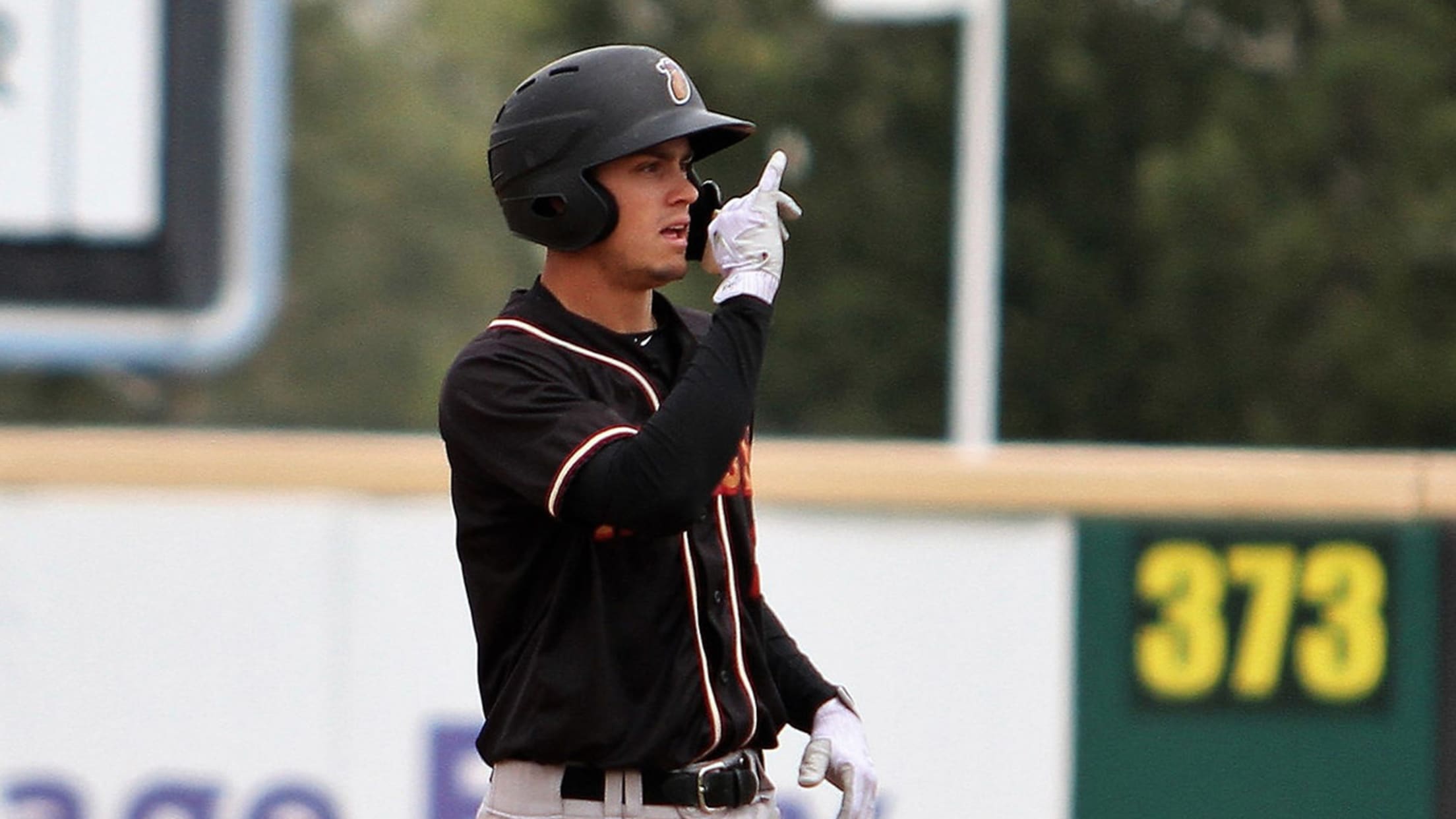 SEATTLE -- Evan White's defensive prowess at first base was recognized again on Monday as the promising Mariners prospect was named a 2018 Minor League Rawlings Gold Glove Award winner, the first Seattle farmhand to win the award since it was reinstituted in 2011.White is no stranger to Rawlings Gold
SEATTLE -- Evan White's defensive prowess at first base was recognized again on Monday as the promising Mariners prospect was named a 2018 Minor League Rawlings Gold Glove Award winner, the first Seattle farmhand to win the award since it was reinstituted in 2011.
White is no stranger to Rawlings Gold Gloves as he won two such college honors in his final two years at Kentucky, before being drafted in the first round by the Mariners in 2017.
The only other player with Mariners' connections to win one of the Minor League Gold Gloves was center fielder Jacob Hannemann last year. But Hannemann spent all of his Minor League season in the Cubs organization before being claimed by Seattle and spending September with the Mariners.
Hannemann was then reclaimed off waivers by the Cubs in October and never played in Seattle's Minor League system.
White is Seattle's No. 2-ranked prospect by MLB Pipeline. He posted a .303/.375/.458 line with 11 homers and 66 RBIs in 120 games for Advanced-A Modesto and also played four games for Triple-A Tacoma, batting .222 (4-for-18) with a pair of doubles.
White committed just four errors in his 124 games, posting a .996 fielding percentage in 972 total chances. The 22-year-old was both a midseason and postseason All-Star selection in the California League.
White is one of eight Mariners prospects who'll begin play in the Arizona Fall League on Tuesday for the Peoria Javelinas. He'll be joined on that team by pitchers David McKay, Wyatt Mills, Anthony Misiewicz and Matt Walker, catcher Joe DeCarlo, infielder Chris Mariscal and outfielder Ian Miller.
Mills played with White in Modesto, while McKay, Misiewicz, Walker, DeCarlo and Mariscal spent the year at Double-A Arkansas. Miller is the oldest of the group at 26 and played for Triple-A Tacoma.
"I'm definitely excited," White said. "I was telling my fiancé a week after I got home that I was going to play again. She said, 'You just played 100-some games and now you're going to play more?' But I've got the itch and I'm excited to play and go out there and compete."
MILB Video - Title: Watch: MiLB Video - Url: http://www.milb.com/r/video?content_id=2449218683
For White, the biggest question will be proving he can hit at the upper levels. There's little question about his glovework, which he flashed in the spring when given an opportunity to play in several Cactus League contests for the Mariners.
A strong finish to his year offensively at Modesto raises hopes of a rapid progression, and he'll be given an opportunity to build on that now in the AFL.
Mariners general manager Jerry Dipoto said White and outfielders Kyle Lewis and Braden Bishop are all prospects with a chance to break into the big league level by late next season or 2020, and White certainly welcomes that thought.
"It's definitely a goal of mine," White said. "I feel like I belong and can play at that level. I try not to think about it too much. I try to just go out and play, but it definitely gives me confidence knowing the organization believes in me enough to put me in the Fall League and give me that experience."