Chen fondly recalls days in Montreal
Ex-Indians lefty was third-to-last active Expo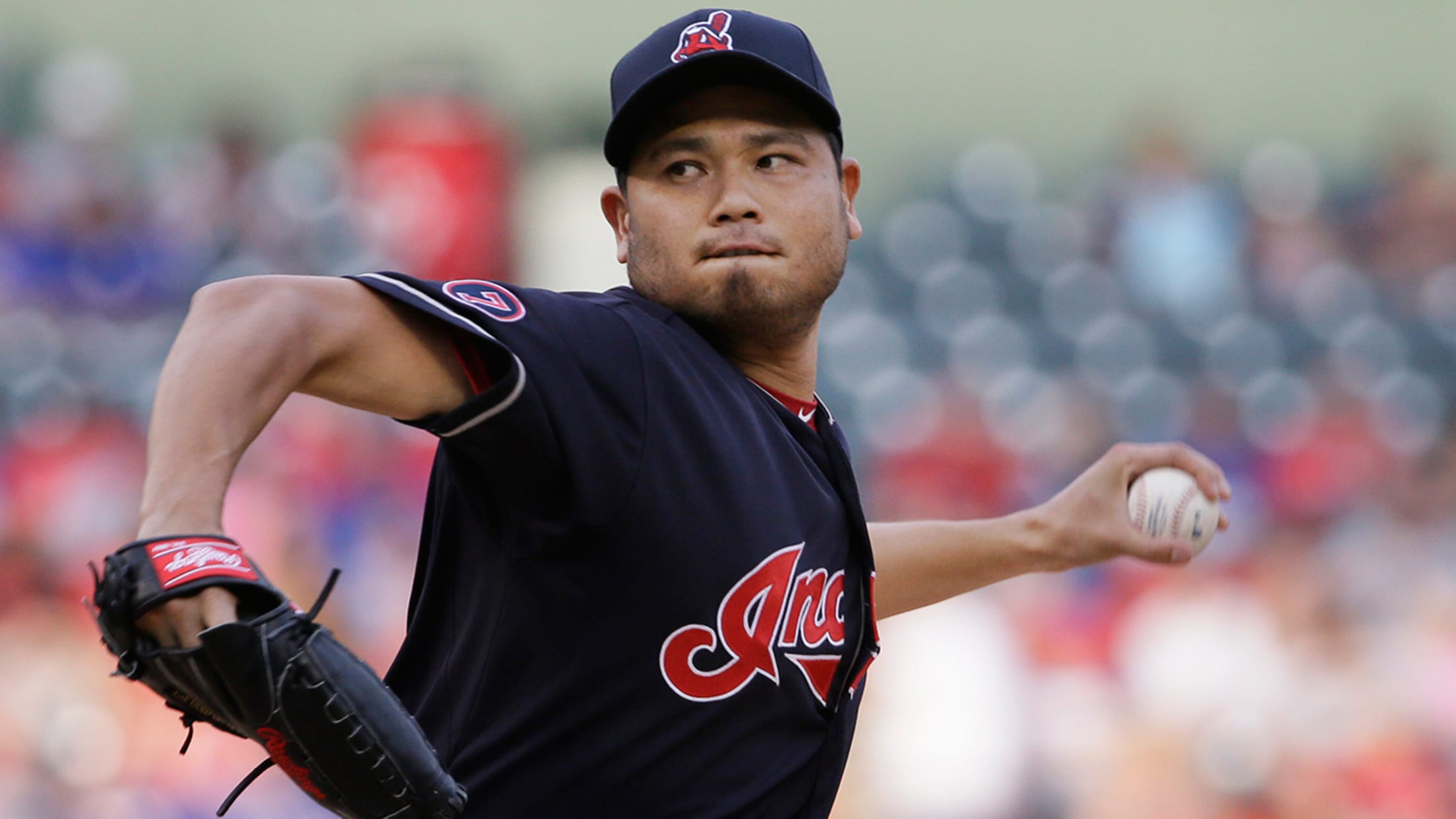 Now-retired Bruce Chen finished third in the unofficial contest to be the last active ex-Expo. (AP)
GOODYEAR, Ariz. -- Standing inside a hallway at the Indians' complex, Bruce Chen cracked a smile when he heard the news. Once informed that Maicer Izturis had announced his retirement earlier this spring, Chen knew exactly what that meant."So, Bartolo is the last one," Chen said.Bartolo Colon is the last
GOODYEAR, Ariz. -- Standing inside a hallway at the Indians' complex, Bruce Chen cracked a smile when he heard the news. Once informed that Maicer Izturis had announced his retirement earlier this spring, Chen knew exactly what that meant.
"So, Bartolo is the last one," Chen said.
Bartolo Colon is the last active player to have played for the Montreal Expos.
• Indians Spring Training info
Chen, who retired last season and is now a cultural development coordinator for Cleveland, unofficially came in third place in the race to be the Final Expo. Once Chen called it a career, that left Izturis and Colon as the only active players to have once worn the red, white and blue uniforms in Montreal. Colon is in camp with the Mets and currently preparing for his 19th season.
"He outlasted us all," said Chen, who then smirked. "I'm just waiting for Bartolo to retire and then I'll make a comeback."
Chen pitched for the Expos for part of the 2002 season as part of his 17-year career in the Majors. That was the same season in which the Indians sent Colon to the Expos as part of one of the more famous trades in baseball history. Cleveland acquired Cliff Lee, Brandon Phillips and Grady Sizemore as part of the six-player swap with Montreal.
Chen said he has nothing but positive memories from his brief stint in Quebec.
"Montreal is different," Chen said. "The stores, they have a Eurpean style. It was just different. Whenever you went there, you knew you were in a different country, but it really felt like a different country."
Indians manager Terry Francona was picked in the first round by the Expos in the 1980 MLB Draft and played for Montreal during the '81-85 seasons. Both Francona and Chen said they would love to see baseball eventually return to the city.
"Yes," Francona said. "I know that they were close to getting that downtown stadium at one point and the strike in '94 just crushed them. They loved the Expos. You give them a downtown ballpark and, man, it would be terrific."
Chen said he experienced mixed emotions when the Expos relocated to Washington D.C. as the Nationals.
"I felt like some of the players would never get to experience Montreal and all it has to offer," Chen said. "So, I felt bad that they were no longer there, but I was happy for D.C. They love baseball there, too. I still think that, if they expand, they should consider Montreal again. It's a great place to play."