Fan built an Astrodome (for his chickens!) 
The San Diego Chicken has nothing on this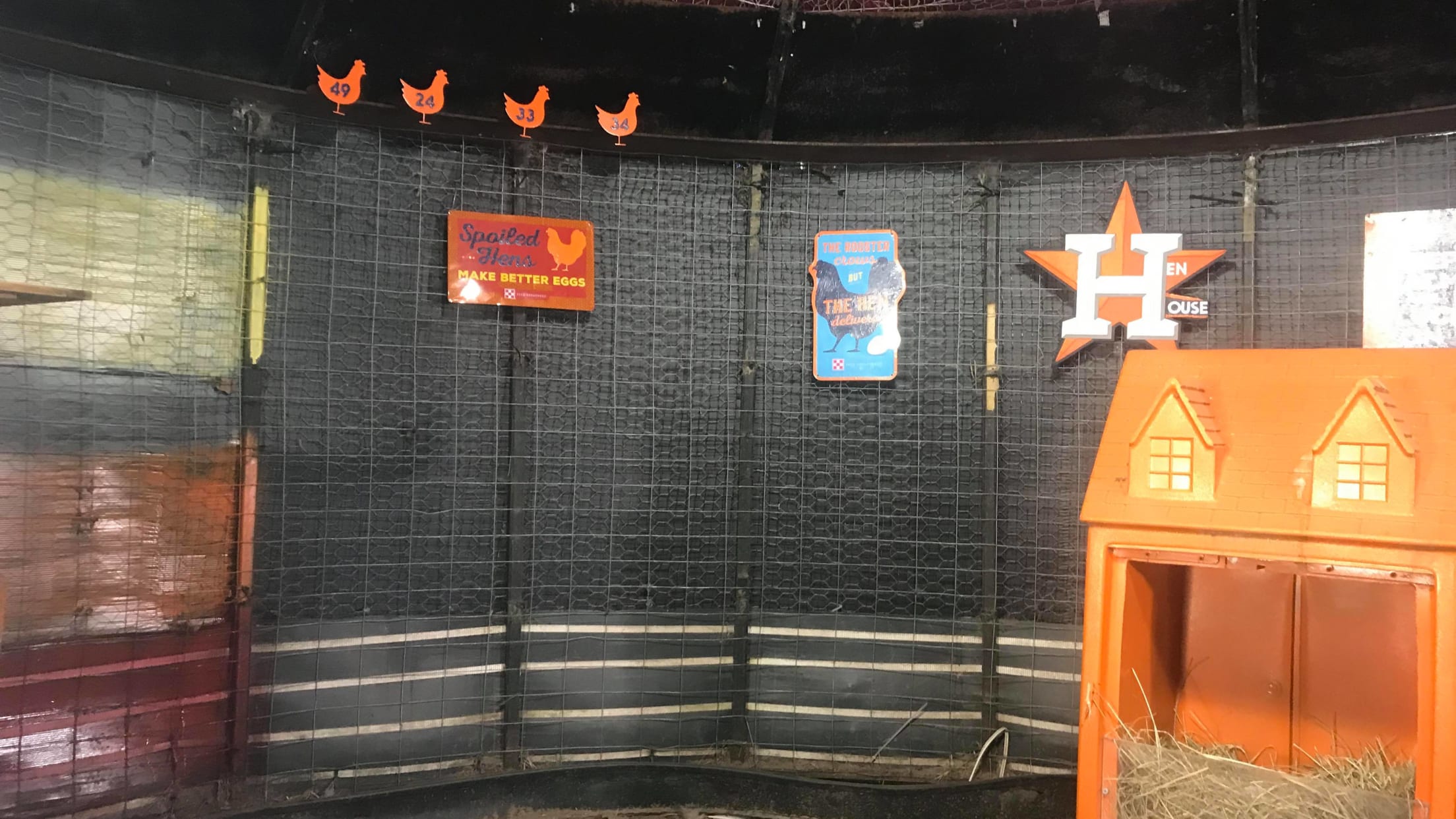 (Photo courtesy Darren Johnson)
When you sit down to think about it, it just makes sense: If you're an Astros fan who raises chickens, of course you should build the coop to be a replica of the Astrodome. At least, that was Darren Johnson's thought process. "I've always missed the Astrodome," the lifelong fan
When you sit down to think about it, it just makes sense: If you're an Astros fan who raises chickens, of course you should build the coop to be a replica of the Astrodome. At least, that was Darren Johnson's thought process. "I've always missed the Astrodome," the lifelong fan said about the reasoning for his project.
Johnson, a foreman at Holloway Company, a metal fabrication shop in Saginaw, Texas, originally built the replica as a greenhouse for his wife while the chickens lived in -- adorable pun alert -- Cluckingham Palace.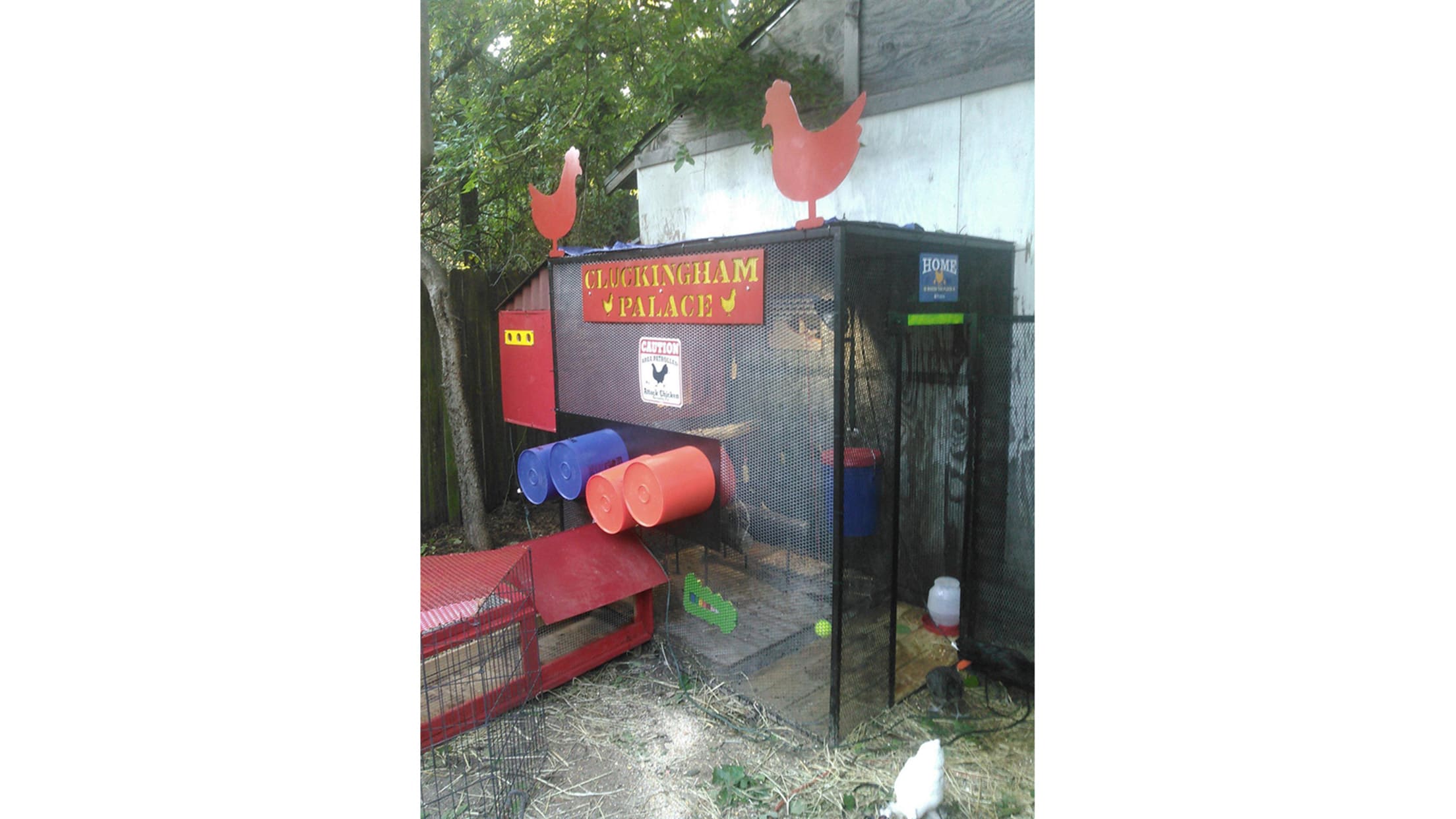 But when their flock started to grow, their current space was too small. So, the hens upgraded their digs and moved into the 1:55 scale Astrodome, which Johnson worked on during downtime on the job where he's surrounded by Rangers fans.
"The owner -- the guy I'm getting the materials from -- is a Texas Rangers season ticket holder. But he's a good guy despite being a Rangers fan," Johnson said with a laugh. "He was actually saying he might get me to build him one for Globe Life Park for his wife if she decided she wanted chickens."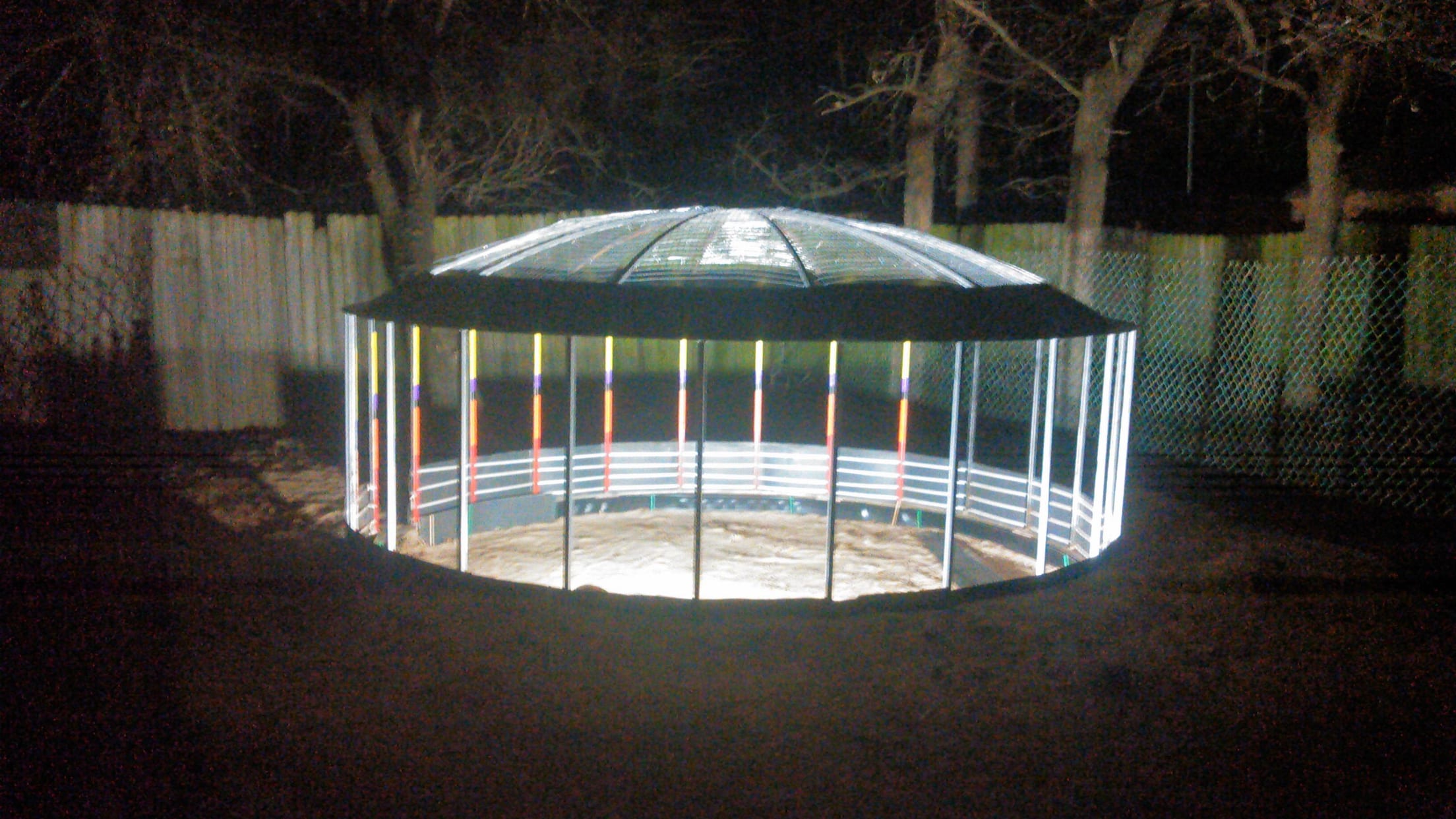 After sharing the photos inside the Facebook group, Houston Astros Nation, the chicken coop blew up among a fanbase hungry for news other than offseason rumors. "I was just posting it so we wouldn't have to read another [George] Springer post," Johnson said.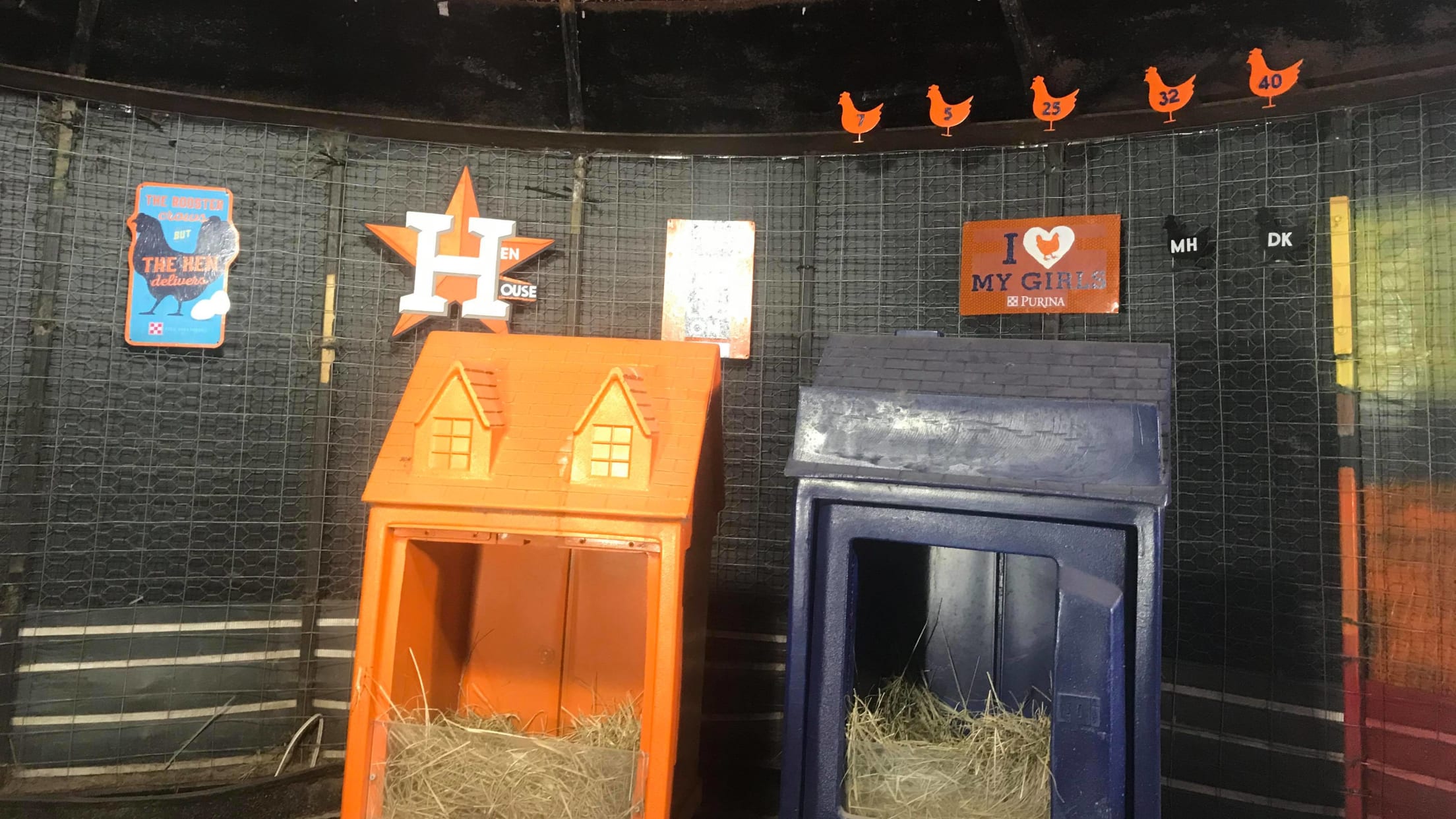 Not only is the structure an exact replica of the Astrodome, but the walls are festooned to look like the old stadium, too. The Astros logo was changed to read "Hen House," retired numbers printed on orange chicks are placed along the walls and broadcaster Milo Hamilton and pitcher Darryl Kile's initials hang in memoriam.
The chickens are also all named after Houston players and figures. There's Julia -- named after Astros sideline reporter Julia Morales -- A.J. Hench, newborn Chicken Correa, and a bantam chicken named for José Altuve. "Large and in charge, but small," Johnson joked.
And then there's Yuli, named because the chick had the same anti-gravitational hair as the 'Stros first baseman.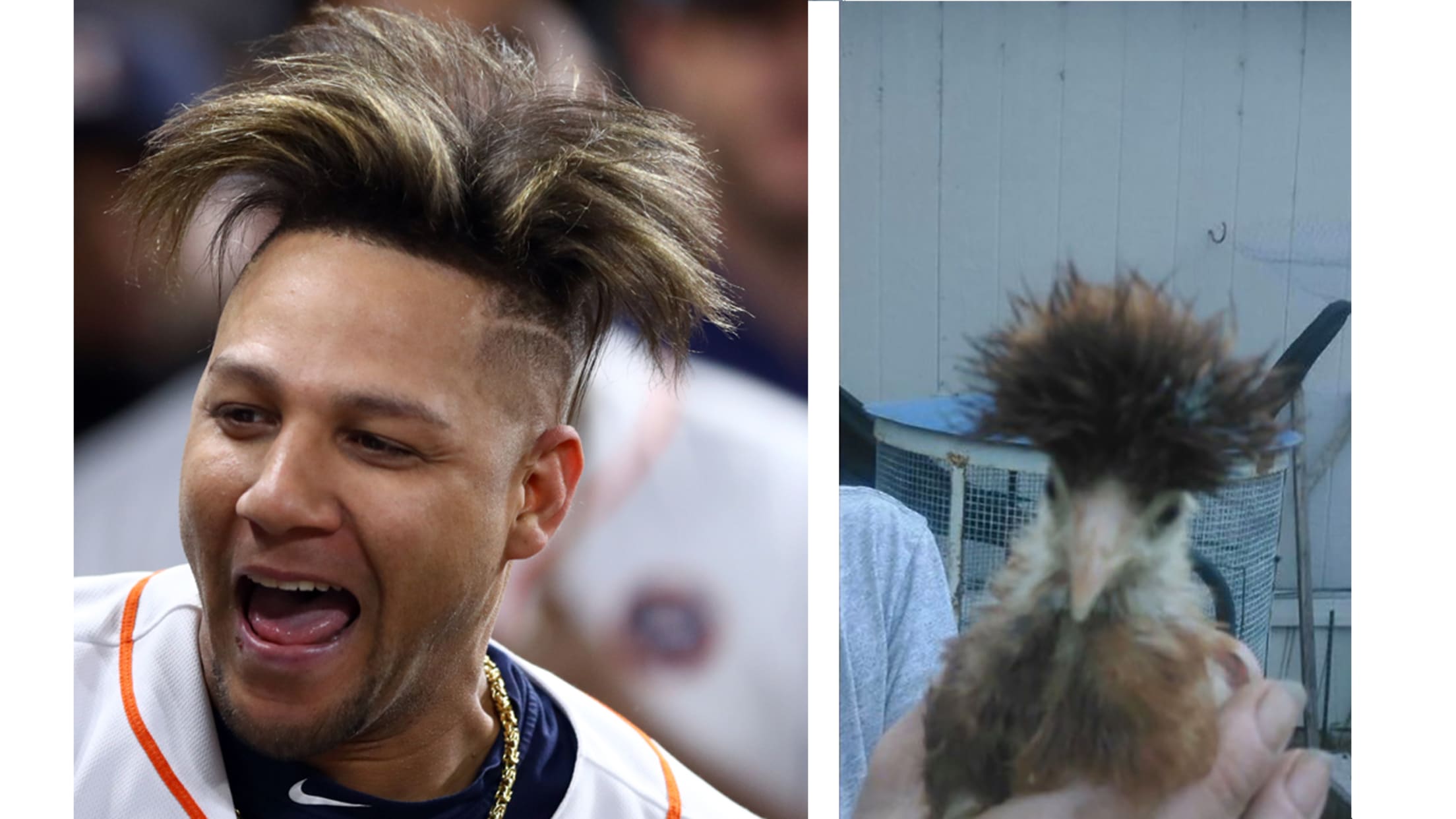 As for his next project? Well, there are discussions about installing a koi pond in the yard, which could be done in the style of the team's current digs.
"Minute Maid Park is a lot more intricate design than the Astrodome," Johnson cautioned, "but where there's a will there's a way. "
Michael Clair writes for MLB.com. He spends a lot of time thinking about walk-up music and believes stirrup socks are an integral part of every formal outfit.