Fans can watch Yankees take BP this spring
Steinbrenner Field will now open gates 3 hours prior to first pitch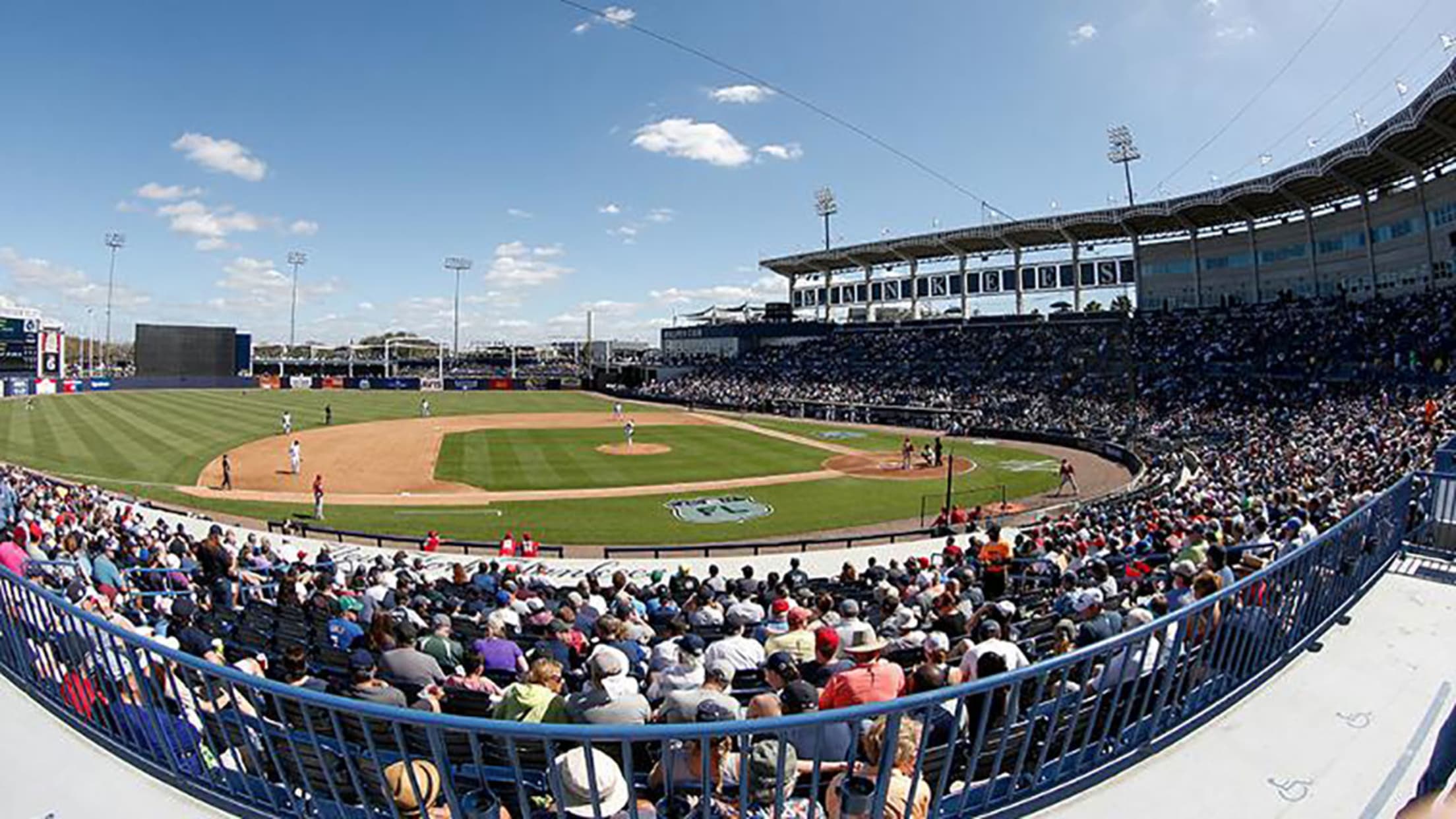 TAMPA, Fla. -- On his first day wearing Yankees pinstripes, Giancarlo Stanton quipped that he was going to "feel sorry for the baseballs." There's good news for fans who aim to bring one of those souvenirs home.The Yankees announced on Tuesday that gates will open three hours early for Grapefruit
TAMPA, Fla. -- On his first day wearing Yankees pinstripes, Giancarlo Stanton quipped that he was going to "feel sorry for the baseballs." There's good news for fans who aim to bring one of those souvenirs home.
The Yankees announced on Tuesday that gates will open three hours early for Grapefruit League games at George M. Steinbrenner Field, providing the opportunity to watch Stanton, Aaron Judge and the rest of the Bombers take their batting-practice hacks.
Yankees Spring Training:Schedule | Tickets
In the past, the Yankees opened gates two hours before the scheduled first-pitch time, after the home team had concluded BP.
The Yankees' lineup boasts the top two home run hitters in the Majors last season, with Stanton having slugged 59 for the Marlins en route to being named the National League Most Valuable Player. Judge belted 52 homers, pacing the American League and earning unanimous selection as the AL Rookie of the Year.
New York opens its Grapefruit League schedule on Feb. 23 with a 1:05 p.m. ET exhibition against the Tigers at Steinbrenner Field.