10 fantasy sleepers to target for 2019
These under-the-radar players could be gold in fantasy mixed leagues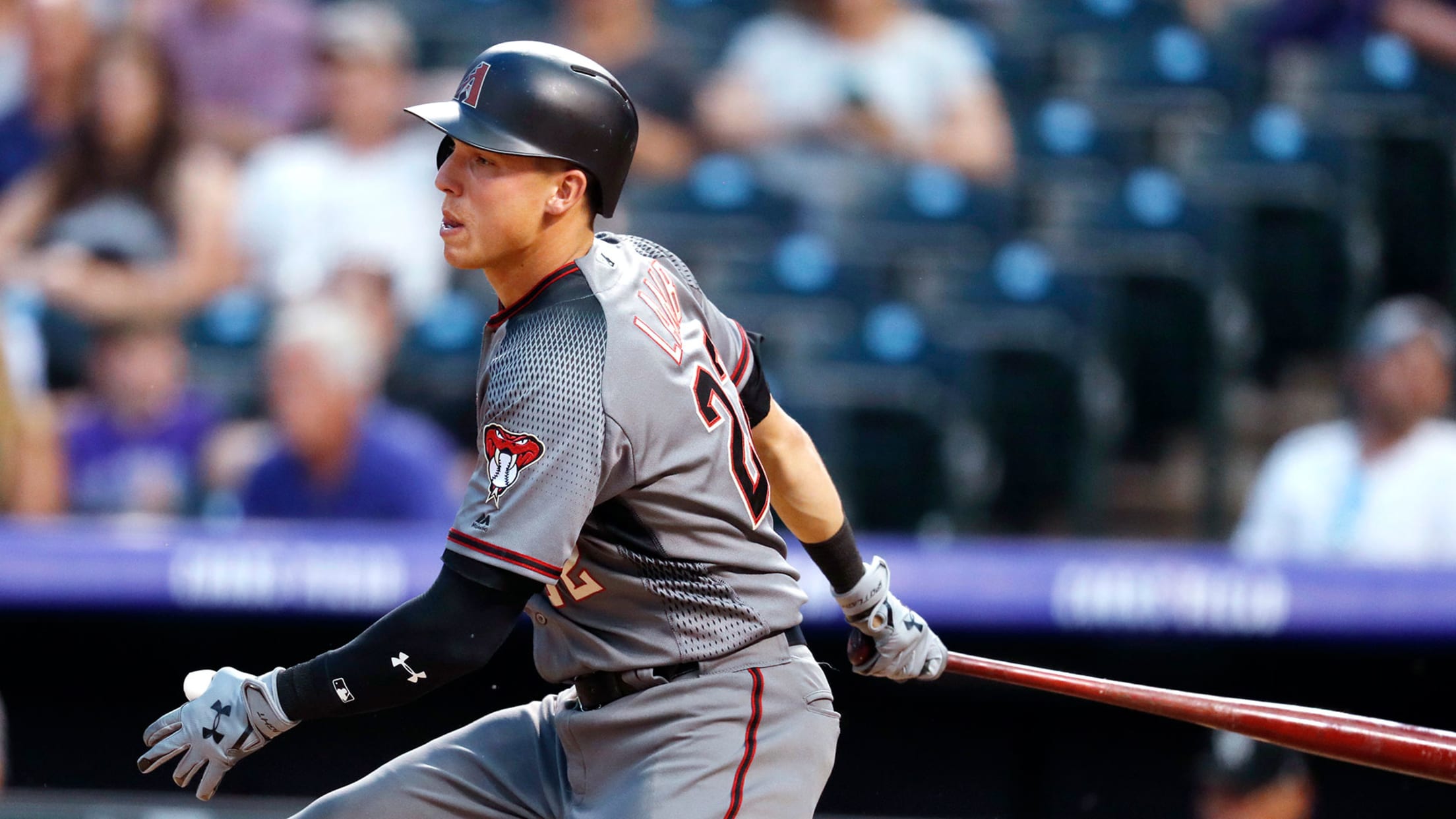 Ready for your fantasy baseball draft or auction? Not yet, huh? Well, you're about to get jarred awake with a batch of sleepers for this year. Some of the names below fit the mold because they're coming off an injury-riddled season, or because they possess the potential for a breakout
Ready for your fantasy baseball draft or auction?
Not yet, huh? Well, you're about to get jarred awake with a batch of sleepers for this year. Some of the names below fit the mold because they're coming off an injury-riddled season, or because they possess the potential for a breakout campaign that hasn't quite come to pass yet, or because they just so happened to endure an inexplicably unlucky year.
Whatever the reason, these players are flying under the radar as draft options in most fantasy circles, yet they have the ability and/or upside to pay off as solid contributors and then some. In other words, if you like candidates to provide high reward at low risk -- really, who doesn't? -- consider grabbing these 10 players for your mixed-league roster in the middle to late rounds.
Paul DeJong, SS, Cardinals
DeJong burst onto the scene as a rookie in 2017, registering a .285 average and an .857 to go with 25 homers in only 108 games after being called up in late May. That made him a hot commodity during draft season a year ago -- and something of a disappointment when his stats dropped across the board in '18 (.241 AVG, .746 OPS, 19 HR) in slightly more games (115).
Thing is, DeJong's season was interrupted in mid-May when he was hit by a pitch and lost nearly two months with a fractured left hand. At the time he went down, DeJong was hitting a respectable .260 with an .824 OPS. Upon returning on July 6, he then struggled with a .209 average and a .664 OPS through the end of August -- think there was any carryover effect from the injury? -- before bouncing back once he returned to full strength in September (.269 AVG, .777 OPS).
Shortstop is one of the deeper fantasy positions, so there's a good chance DeJong will be overlooked a bit. But the 25-year-old has a bat capable of crushing 30 homers, and he gets to hit in a run-producing portion of a Cardinals lineup that now features Paul Goldschmidt.
Jonathan Schoop, 2B, Twins
Like DeJong, Schoop was a sought-after infielder in fantasy circles just 12 months ago. After all, he had hit .293/.338/.503 with a whopping 32 long balls and 105 RBIs in '17, making him the only middle infielder to go 30-100 that year.
So much went wrong for Schoop on his way to a .233/.266/.416 line last season, starting with a right oblique strain in mid-April that cost him nearly a month of action and impacted him physically and mentally upon his return in May. Throw in the fact that he was saddled with hitting in a depleted O's lineup, and it's not hard to see why he struggled most of the year, only to get red hot with seven home runs and 15 RBIs over his final nine games in Baltimore. At that point, the O's traded Schoop to the Milwaukee, where he saw irregular playing time while trying to adjust to a whole new league.
Schoop still comes with some batting average risk given his aggressive approach (3.7 percent career walk rate), but the power is legitimate -- he still slugged 21 homers amid all those struggles -- and you should expect last year's .261 BABIP to bump up closer to his .296 career mark. Add in a fresh start with the Twins plus Schoop's in-his-prime age (27) -- not to mention, he may be eligible at shortstop in fantasy after playing 17 games there -- and he's a bounceback candidate of a sleeper at second base, a position in the midst of some uncertainty and turnover.
Eduardo Rodriguez, SP, Red Sox
Rodriguez was having his best season yet, with a 3.44 ERA, a 1.22 WHIP and 110 strikeouts over 104 2/3 innings through 19 starts in the first half. Then injury struck, as the southpaw missed six weeks with serious ligament damage in his right ankle -- yet another in a long line of leg-related injuries.
Staying healthy for a full season remains Rodriguez's bugaboo -- his career high in starts is 24 and innings piched is 137 1/3, both in 2017 -- but you should feel confident that you're going to get solid fantasy rate stats from him while he is on the mound. An ERA in the 3.50 to 4.00 range and a WHIP around 1.25 to 1.30 will play, and there's still room for improvement for the 25-year-old, who has averaged a strong 10.0 K/9 rate across 2017-18.
If Rodriguez does manage to approach 30 starts for a powerhouse Red Sox squad, he'll likely rack up plenty of wins and should enjoy a true breakout.
Jesse Winker, OF, Reds
Not too far removed from being a top prospect, Winker really was starting to emerge as an offensive force right last year before he suffered a serious right shoulder injury that wound up requiring surgery and ending his season. The lefty hitter finished with only seven homers and 43 RBIs in 89 games, but his .299/.405/.431 line and more walks (49) than whiffs (46) are indicators of his upside.
While Winker's power has been his biggest question mark so far as a pro, consider this: After going 44 games without a home run to start 2018, he hit all seven of his long balls over his next 45 games. So there could be some sneaky pop here, particularly now that the 25-year-old is fully healthy and has shown he hits the ball hard on a consistent basis. Plus, playing half his games at Cincy's Great American Ball Park won't hurt.
The Reds also could deploy Winker near the top of a loaded lineup to best take advantage of his on-base skills (.397 career OBP), and that would mean plenty of opportunity to score runs ahead of Joey Votto, Eugenio Suárez and Yasiel Puig.
Ketel Marte, 2B/SS, D-backs
Marte has played parts of four seasons in the Major Leagues but still is only 25. Sometimes, when players break into the bigs that young and don't immediately pan out, it takes a few years for them to fully realize their potential. Marte has that feel to him at this stage; you've probably owned him or at least been intrigued by him at some point in the past, but no longer see much appeal because he's been easy to overlook.
Well, Marte's 2018 was something of a hidden gem. While none of his final numbers jump out at you, it also was the the first time the switch-hitter topped 500 plate appearances, and he did nearly double his career home run total (eight entering '18). Marte's performance might've gone unnoticed for another reason, too. Here are his stats, broken down between his first two months and his final four months:
From March 29 through May 30: .216/.273/.309 with one homer, 17 runs and 13 RBIs over 52 games.
From June 1 through September: .285/.365/.512 with 13 long balls, 51 runs and 46 RBIs over 101 games.
As an added bonus, Marte is eligible at both middle-infield spots and is being groomed for center field in 2019, so he'll add another position to his flexibility, making him an enticing option to plug into your starting lineup as needed.
Cody Allen, RP, Angels
Last season was a disaster for Allen, as he posted a 4.70 ERA and a 1.36 WHIP, while finishing with 27 saves after losing his longtime closer role in Cleveland to Brad Hand. His worst year came at the wrong time, too, because it hurt his market in free agency this offseason, to the point that he had to settle for a one-year contract with the Angels.
Prior to 2018, however, Allen was one of the more consistent late-inning arms in baseball: From his rookie season in 2013 through 2017, his ERA ranged from a low of 2.07 to a high of 2.99, and he posted K/9 marks between 11.3 and 12.9. He also reached the 30-save plateau every year from 2015-17.
Now in Anaheim, Allen has a chance to return to that version of himself, if the 30-year-old can lower his walk rate from last year's 4.4 per nine toward his 3.4 career mark entering '18, while also limiting what has become his biggest issue: the home run. He allowed a career-high 11 taters last season (after eight in '16 and nine in '17). On the plus side, the strikeout stuff is still there -- Allen whiffed 80 over 67 frames -- and he doesn't have much competition for closer in a Halos bullpen lacking proven relievers. You definitely could do worse if you take a late-round gamble on Allen as your third saves-getter in fantasy.
Jake Lamb, 3B, D-backs
Lamb never even had a chance in 2018. He injured his left shoulder in the fourth game of the year, on April 2, returned in mid-May for a little more than two months, and then re-injured the same shoulder. His season came to an end on July 26, with a line of .222/.307/.348 and all of six home runs in 56 games, as he required surgery to repair fraying of his rotator cuff.
Don't forget, though: This is an in-his-prime 28-year-old slugger who averaged nearly 30 home runs and 100 RBIs to go with 85 runs scored and an .843 OPS across 2016-17. Assuming he's back to full health, it's not hard to envision Lamb -- who primarily will be playing first base in 2019 with Eduardo Escobar starting at third -- returning to those numbers.
Keep an eye on how Lamb looks in Spring Training, and if he's playing regularly and without any restrictions, go ahead and grab him after you've already filled your third base and/or first base spots with studs. Lamb could be a worthy starter at corner infield for a cheap price.
Adam Frazier, 2B/OF, Pirates
If you weren't paying close attention late last year, you probably have no clue how good Frazier was once he came back up for good in late July after being sent to Triple-A twice amid a disappointing first half.
From July 25 on, the lefty swinger hit .306/.357/.533 with 20 doubles and seven dingers over his final 196 plate appearances -- or about one-third of a full season. That has earned him the inside track at not only the starting second base job in Pittsburgh but also the leadoff spot in the Pirates' lineup.
Don't expect massive all-around production or anything, but Frazier's profile of a quality contact hitter who should hit for average and some pop will keep you happy if he can get off to a quick start. The 27-year-old's dual eligibility -- he can also be slotted into your fantasy lineup at outfield -- adds another benefit to what very well could be a more noticeable breakout campaign in 2019.
Ross Stripling, SP/RP, Dodgers
Despite a promising showing a year ago, Stripling presents a tricky case as a sleeper, as he's not guaranteed a spot in what might be baseball's deepest, most fluid rotation. In fact, there's a good chance that his 2019 could look a lot like his 2018 did: The 29-year-old will put up strong performances when he starts -- it's just that the number of starts he makes might be limited.
The righty began last season in L.A.'s bullpen, and it took until May before he got a real opportunity in the rotation. Stripling ran with it, posting a 2.68 ERA, a 1.07 WHIP and a mighty impressive 102-to-10 strikeout-to-walk ratio over 90 2/3 innings in 16 starts from May 6 to Aug. 9. At that point, a lower back issue cropped up and cost Stripling almost a month, after which the Dodgers played it conservatively with him in September.
Given the way most clubs are using all but the very elite starting pitchers in recent years -- only a dozen or so are allowed to make 30 starts and reach even 180 frames, year in and year out -- savvy fantasy owners should be seeking out arms who have talent and stuff and will thrive when opportunities arise, even if it's only for, say, 10 to 15 starts. Stripling fits that bill, and getting to throw for an always competitive Dodgers team and in a pitcher-friendly park certainly helps.
Domingo Santana, OF, Mariners
Just when it seemed like Santana had established himself as a burgeoning fantasy star, his role was reduced when the Brewers brought in fellow outfielders Lorenzo Cain (via free agency) and Christian Yelich (via trade) last winter.
That left Santana in a fight for playing time that he ultimately lost: He wound up with all of 235 plate appearances after being relegated to Triple-A from late June through August. (He did fare rather well in Colorado Springs, slashing .285/.403/.489, in case you were wondering.)
The Mariners rescued Santana -- who still is only 26 years old, by the way -- by acquiring him in December, and while hitting in T-Mobile Park is much more challenging than hitting in Miller Park, the hope is that the slugger will see plenty of at-bats with Seattle. Adjusting to the new league also could be a factor, as could Santana's tendency to swing and miss (31.8 percent in his MLB career), but if he can come anywhere close to his 2017 fantasy stats -- 88 runs, .278 average, 30 homers, 85 RBIs and 15 steals -- he'll be well worth that late-round flier.
Bonus!
Jon Gray, SP, Rockies
You expected 10 sleepers, but this list goes to 11.
Gray has become a fascinating story. He has shown he can succeed at Coors Field (3.13 ERA, 1.22 WHIP in 2017). He has had seasons that were good (3.67 ERA in '17), bad (4.61 ERA in '16) and ugly (5.12 ERA in '18). And yet that ugly campaign was astonishingly unlucky, to the extent that the gap between Gray's ERA (5.12) and FIP (4.08) was the 12th largest by a qualified pitcher over the past decade.
It really was remarkable how outlandishly unlucky he was, including a .322 BABIP and a 67.9 left on-base percentage -- both of which ranked third worst last year among all starters to qualify for the ERA title. Meanwhile, Gray's 17.6 percent K-BB% rate (that is, strikeout percentage minus walk percentage) was 20th best by a starter, up there with names like Mike Foltynewicz (18.0 percent), José Berríos (17.7 percent) and David Price (17.6 percent). There's a potential put-it-all-together season awaiting the 27-year-old former No. 3 Draft pick.
Beyond that, rotation mates Kyle Freeland and German Márquez proved last year that Rockies pitchers actually can be valuable fantasy assets. Gray's campaign was so rough on the surface that you shouldn't have to burn more than a very late-round pick or a few dollars on him in auctions. The return, however, could be very big if that full breakout happens.
*Jason Catania is an editor and reporter for MLB.com. Follow him on Twitter at @JayCat11.*