Rodney 'very proud' to become US citizen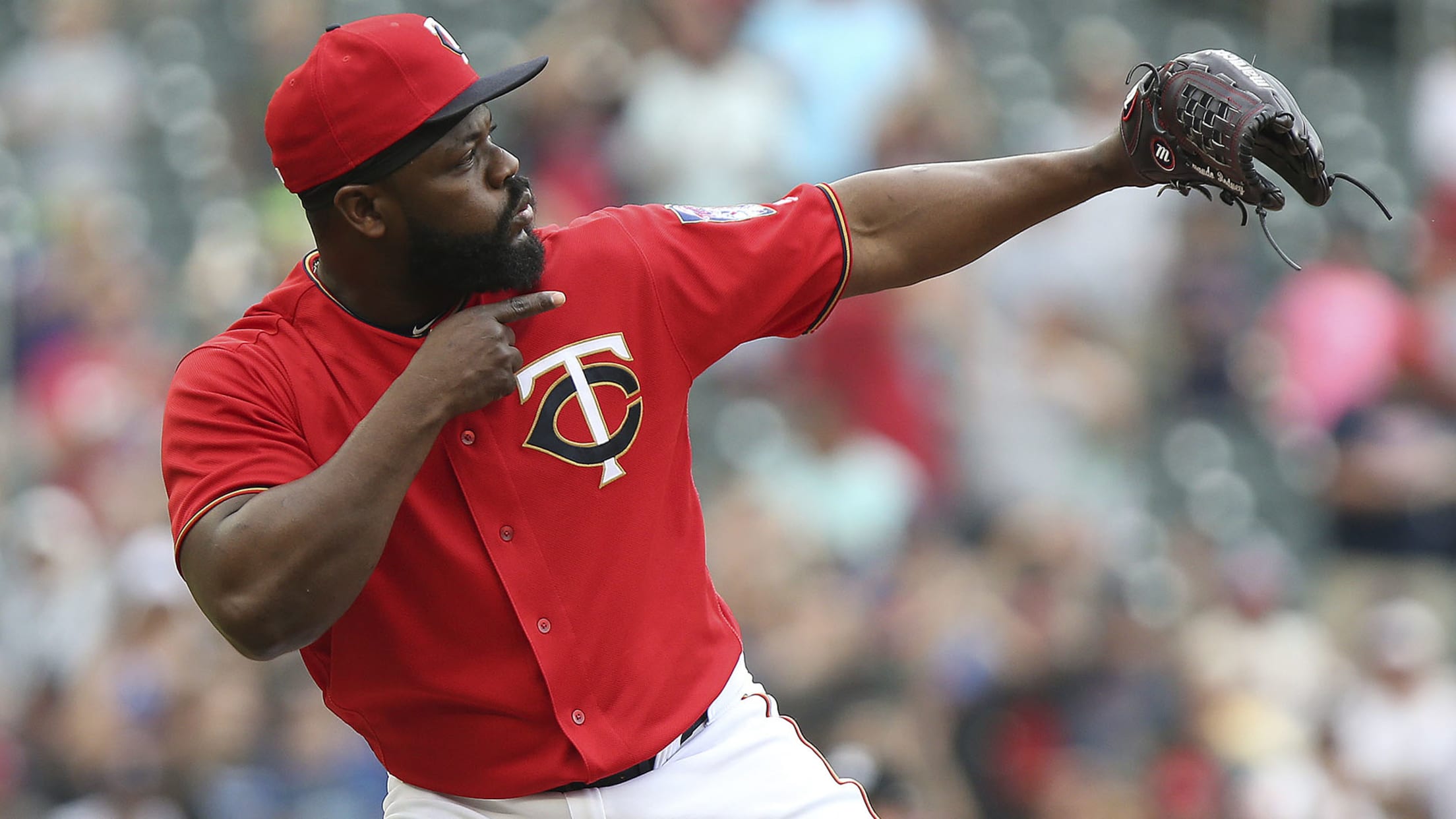 Minnesota Twins pitcher Fernando Rodney reacts after closing the ninth inning of a baseball game against the Texas Rangers, Sunday, June 24, 2018, in Minneapolis. (AP Photo/Stacy Bengs) (Stacy Bengs/AP)
KANSAS CITY -- Fernando Rodney is officially a United States citizen.The Dominican-born Twins closer posted on Instagram on Monday that, "after 19 years in this wonderful country today I am blessed to say that I am an official US Citizen. Today I fly the American Flag but in my heart
KANSAS CITY -- Fernando Rodney is officially a United States citizen.
The Dominican-born Twins closer posted on Instagram on Monday that, "after 19 years in this wonderful country today I am blessed to say that I am an official US Citizen. Today I fly the American Flag but in my heart always hold my Dominican Flag." On Tuesday, he tweeted thanks to the Twins and Tigers and talked about how much it meant to him while speaking with reporters before Friday's game against the Royals.
"I'm very proud," Rodney said. "It's one more step in my career. I'm very happy. I say thank you to the Minnesota Twins and the Detroit Tigers, Ramon Pena, the guy who signed me. It feels great. It means a lot. I can bring all my family to the country and we can be together for a long time."
19 years in this wonderful country, I'm blessed to say that I'm a US Citizen Thanks to everyone who has been with me thru the process, Thanks to @twins for allowing me to catch my flight early and thanks to the @tigers who made this dream possible 19 yrs ago #DominicanAmerican 🏹 pic.twitter.com/c5GbL99GLj

— Fernando Rodney (@F_Rodney56) July 17, 2018
Rodney, 41, pitched in the fifth inning during the Twins' game on Sunday -- only the fourth time he's entered a game before the sixth inning in his career -- to leave Target Field and catch a flight to Miami for his immigration hearing on Monday morning. He faced two Rays hitters, striking out Carlos Gomez and inducing an inning-ending groundout from Mallex Smith before leaving the ballpark to catch his flight.
"I prepared my mind to be early, the fourth or fifth inning," Rodney said. "I prepared my mind before the game. Sometimes it's hard. Sometimes it's not. I know we needed to continue to win series so I was going to bring everything I had. I know it's not a save situation but I tried to do my job. I tried to make good pitches and get out of the inning."
Rodney is 2-2 with a 3.12 ERA in 37 appearances in his first season with the Twins. In his career, which spans nine teams, he is 46-65 with a 3.70 ERA in 865 games.