Rodney catching up, throws 2nd live batting practice
Shipley feels 'back to normal' in first spring start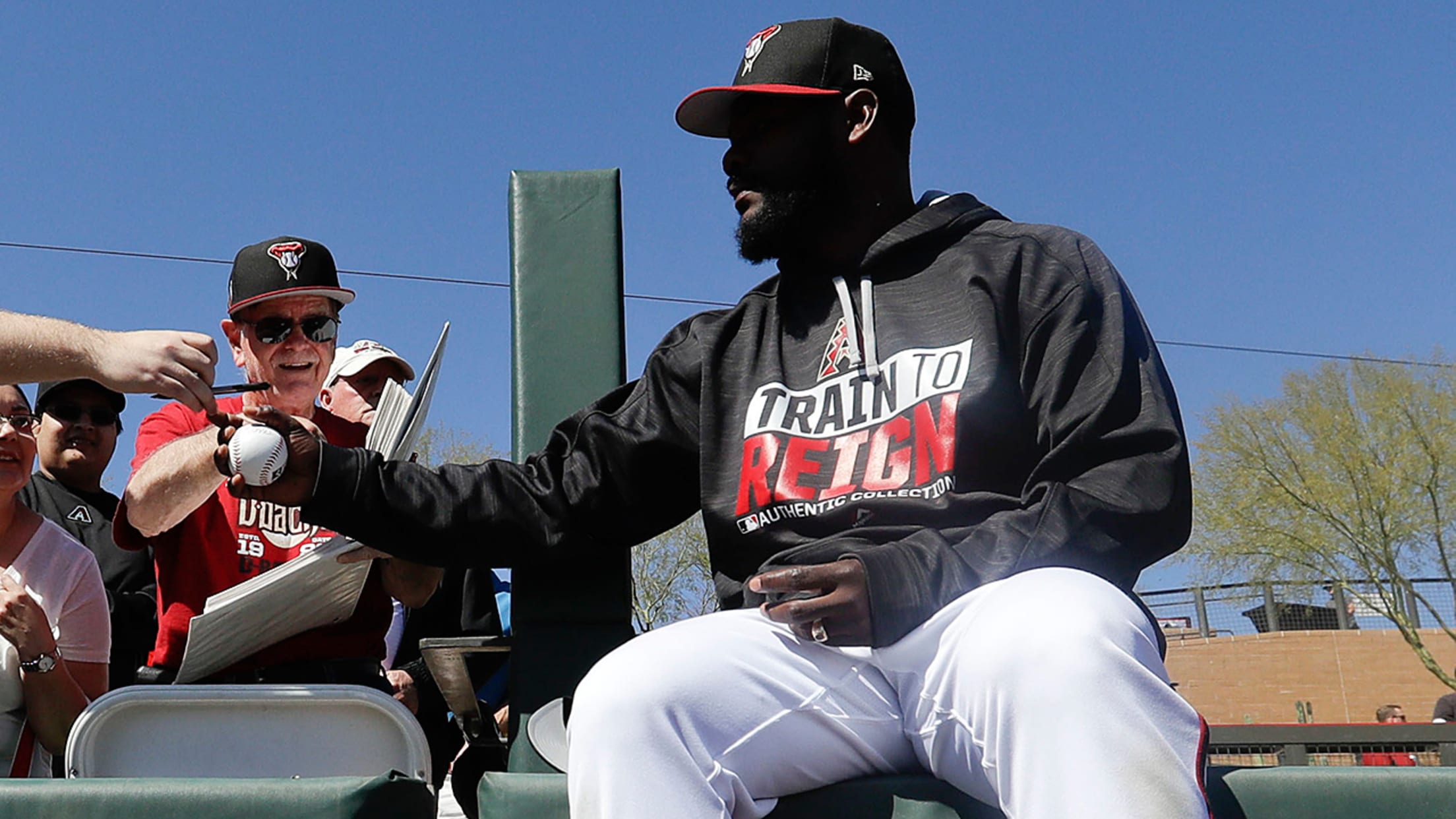 Fernando Rodney's arrival in camp was delayed while he completed his U.S. citizenship. (AP)
SCOTTSDALE, Ariz. -- D-backs closer Fernando Rodney threw his second live batting-practice session of the spring Sunday."I thought really good," Arizona manager Torey Lovullo said when asked how Rodney looked. "Fastball command was down in the zone, which is always a positive for me. Threw some great changeups that were
SCOTTSDALE, Ariz. -- D-backs closer Fernando Rodney threw his second live batting-practice session of the spring Sunday.
"I thought really good," Arizona manager Torey Lovullo said when asked how Rodney looked. "Fastball command was down in the zone, which is always a positive for me. Threw some great changeups that were falling out of the zone."
Rodney is slightly behind the other pitchers because his arrival at camp was delayed while he went through steps to try to complete his U.S. citizenship.
Whether Rodney's next appearance is another batting-practice session or game action has yet to be determined, but he'll need to get ramped up soon because he's planning on pitching for the Dominican team in next month's World Baseball Classic.
• Braden Shipley allowed three runs on three hits over 1 2/3 innings Sunday, but was encouraged by the way he felt.
"I threw some really good pitches that I really liked," Shipley said. "Curveball looked really good today, which I was happy with, because with my timing and my delivery right now I had been a little inconsistent, but today I felt like it was back to normal. Other than that, I was getting a little quick down the hill and pulling some pitches."
• Speaking of Shipley, Lovullo said before the game that he had talked with Shipley about the possibility of pitching out of the bullpen if he does not crack the rotation.
"We're also going to take a look at all options in the bullpen and he's certainly one of the candidates that we've spoken to about transitioning to the bullpen to help us be as good as we possibly can be out there," Lovullo said. "Right there at this point in time, I know we are looking at him as a starter. He knows there's a possibility of both."