Tatis Jr. (hamstring) progressing toward return
Rookie's activation this weekend unlikely but not yet ruled out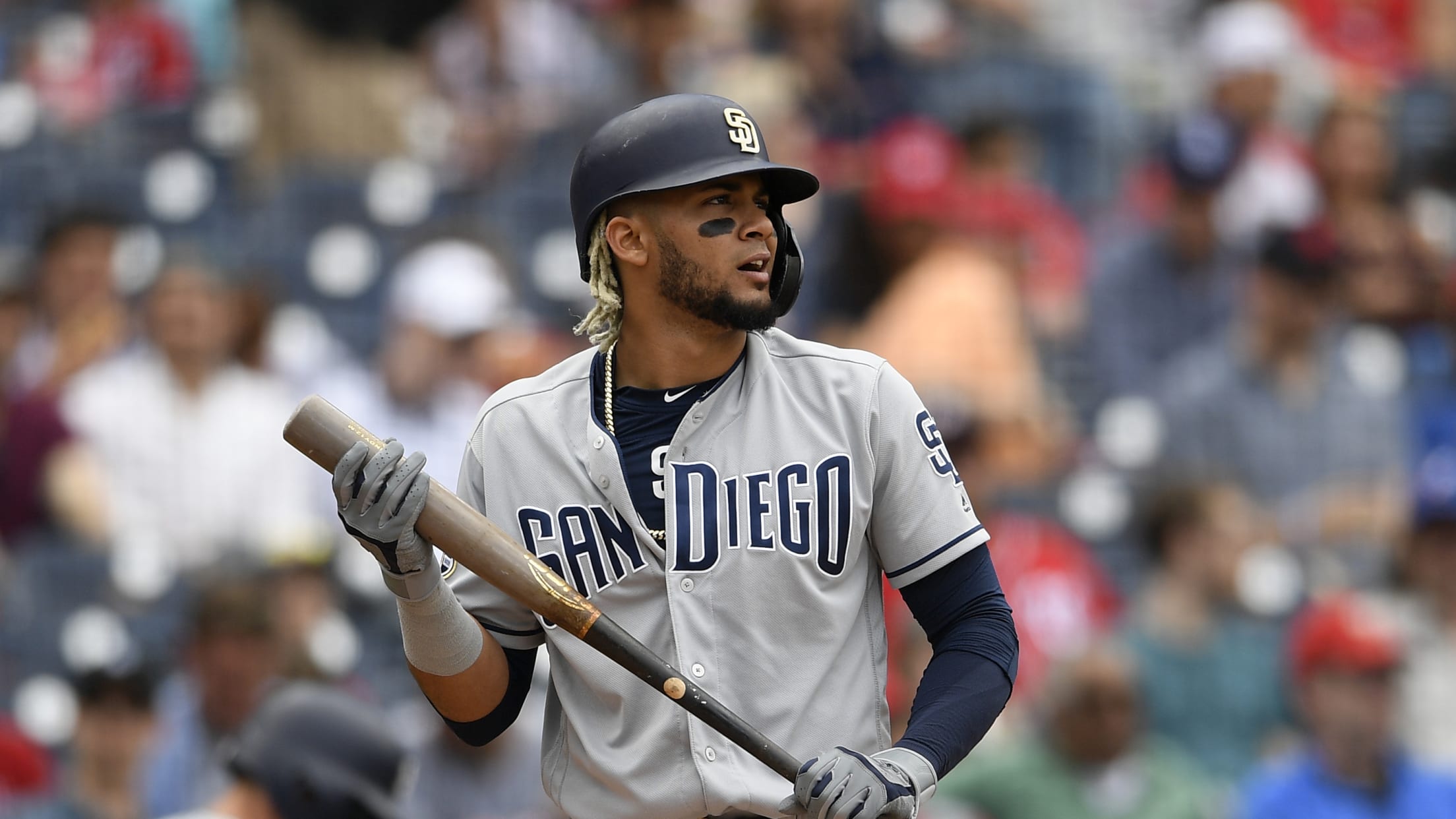 DENVER -- Fernando Tatis Jr. ran at 75 percent and took some ground balls Friday as he rehabs a hamstring injury at extended spring training in Arizona, and while a return to the Padres' lineup this weekend isn't out of the question, it's unlikely, according to manager Andy Green. "It
DENVER -- Fernando Tatis Jr. ran at 75 percent and took some ground balls Friday as he rehabs a hamstring injury at extended spring training in Arizona, and while a return to the Padres' lineup this weekend isn't out of the question, it's unlikely, according to manager Andy Green.
"It would be fast, faster than I think anybody would expect," Green said. "I wouldn't call it an impossibility, but that would be quick."
Tatis strained his left hamstring while stretching for a throw on a force play at second base during a game against the Nationals in Washington on April 28. Friday was the earliest date on which he could have returned from the 10-day injured list.
The 20-year-old shortstop was enjoying a great start to his Major League career prior to the injury, slashing .300/.360/.550 with six home runs and six steals over his first 27 games. In his absence, third baseman Manny Machado moved over to shortstop, where he spent most of last season with the Orioles and Dodgers.
Despite being without their best hitter through the first month of the season, the Padres entered Friday with a .739 team OPS since Tatis' injury, whereas their OPS up to that point in the season was .690.
The Tatis injury opened the door for Ty France to get some playing time, being inserted into the lineup at third base for 13 games since his call-up from Triple-A El Paso, where he was hitting a scorching .423/.500/.885 with nine homers in 19 games.
France is typically a corner infielder, so with Machado moving back to third base, Eric Hosmer entrenched at first and a logjam of corner outfielders -- particularly the red-hot Hunter Renfroe and Franmil Reyes -- finding a way to get France into the lineup will be a challenge once Tatis returns.
So far, France is batting .219 (7-for-32) with a home run since debuting on April 26, but if he's hitting, he may even get some time at second base to keep his bat in the lineup.