5 keys to Twins' successful season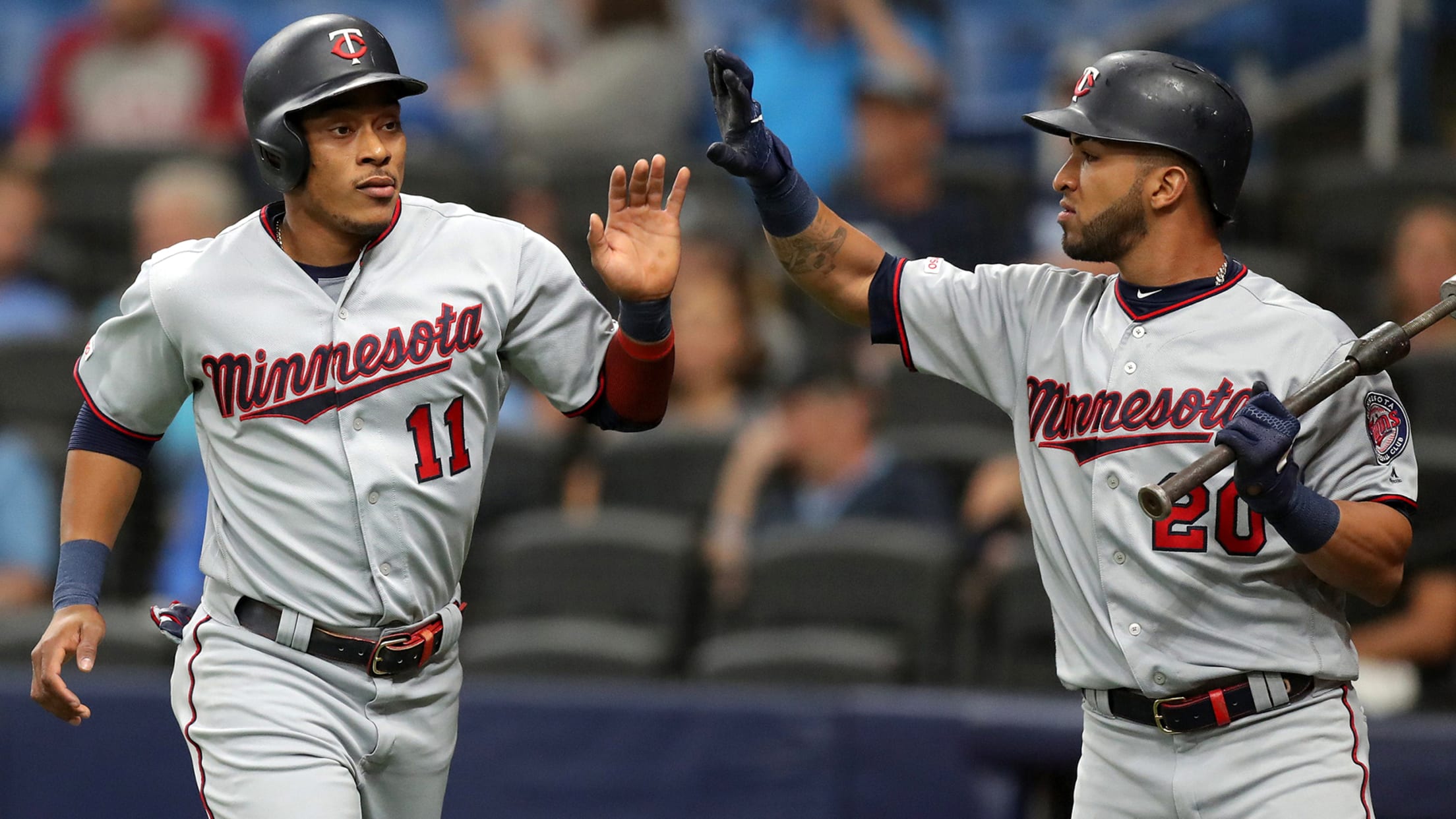 The Minnesota Twins have been the happiest story in the Major Leagues in 2019, and in this case, we're defining happiness as having the American League's best record, largest division lead and second-best run differential, along with a 40% rise in local television ratings and a couple of crowds pushing
The Minnesota Twins have been the happiest story in the Major Leagues in 2019, and in this case, we're defining happiness as having the American League's best record, largest division lead and second-best run differential, along with a 40% rise in local television ratings and a couple of crowds pushing 40,000 on the last homestand. Best of all, there's the surprise factor.
To say some people did not see a 40-19 start coming from the Twins would be an understatement. We're plenty thrilled about it. We just weren't sure Minnesota would be this good.
There's no reason to think the Twins are going away. Heading into play Tuesday, they lead the Majors in runs and home runs, and they have seven of the AL's top 56 in WAR (per FanGraphs), including shortstop Jorge Polanco (sixth), center fielder Byron Buxton (16th) and outfielder Max Kepler (21st).
Since May 1, Minnesota's rotation is 19-6 with a 2.90 ERA. Only the Dodgers have been better in this stretch. The Twins' top four starters rank fourth (Jake Odorizzi), 10th (Jose Berrios), 19th (Kyle Gibson) and 20th (Martin Perez) in fWAR among all AL pitchers.
At their current pace -- please no eye rolling at the mention of pace -- the Twins will win 110 games, which would be 33 more than last season. With a 21-10 road record, they're already approaching their total of 29 in 2018.
Here are five keys to the season:
1) Brainy brain trust
Let's begin in an obvious place: a bunch of really astute people are in charge of the Twins' baseball operations. Here's looking at you, Derek Falvey and Thad Levine. In two years on the job, they've methodically upgraded the franchise's data systems to assist with acquisitions, scouting reports and coaching.
In practical terms, this means that every player has more tools to help them get better. Nowhere is Minnesota's use of information more apparent than in the $3.5 million signing of Perez.
The left-hander was once a top prospect with the Rangers (where Levine worked for 11 seasons before joining the Twins in 2016). Armed with a new cutter, Perez has a 3.10 ERA in nine starts, and Minnesota has won six of them.
Some of the credit should go to new pitching coach Wes Johnson, who the team hired away from the University of Arkanas in what can only be described as an unconventional move. He's helped get the most not only out of Perez, but Odorizzi and Berrios as well.
2) Ownership
In the end, everything begins here. Twins executive chair Jim Pohlad has put together a first-rate operation, and he gave Falvey and Levine the freedom and resources to remake the roster after that disappointing 2018 season. Under Pohlad's leadership, the Twins have been a model for community involvement and making Target Field a very cool place to watch a game.
3) Numbers
The Twins didn't go all in on one guy or even two or three. After a 77-85 season, they knew one splashy signing wasn't going to do it. So they went out and upgraded all over the diamond with the additions of designated hitter Nelson Cruz, utility man Marwin Gonzalez, second baseman Jonathan Schoop, outfielder C.J. Cron, reliever Blake Parker and Perez.
Very seldom does a front office go 6-for-6 in acquisitions -- one waiver claim (Cron) and five free-agent signings. That's six significant contributors for around $40 million in 2019 salary.
4) Homegrown core
This success does not happen without five homegrown franchise cornerstones: left fielder Eddie Rosario, third baseman Miguel Sano Polanco, Buxton and Berrios.
Polanco, Sano and Buxton are especially interesting since all three of them were once among baseball's most heralded prospects. All three of them have had some successes and some failure along the way, and they are a reminder that young players usually are not overnight successes.
Polanco and Buxton are playing their way onto some AL Most Valuable Player Award ballots, and Sano missed the 41 games with a right heel laceration. He's two seasons removed from a 28-home run, .859-OPS season.
5) Rookie manager
Rocco Baldelli played for Joe Maddon with Tampa Bay and was a member of Kevin Cash's coaching staff. He also worked in the Rays' front office, one of baseball's best. As training goes, that's about as good as it gets in MLB managerial circles.
Baldelli is smart and funny and approachable. He's comfortable attempting to make the Twins' avalanche of data available and understandable to his players. In a season when one of the challenges has been creating a cohesive group from a bunch of new faces and nurturing the confidence of young players, Baldelli has been close to a perfect hire for Minnesota.
"One of the best baseball minds I've ever been around,'' Rays center fielder Kevin Kiermaier told the Tampa Bay Times. "He's one of those guys where you sit here and listen to him talk about certain things during game situations. And I'll be like, 'You know what, that never would have even registered in my mind.'"