Beloved Charles of '69 Miracle Mets dies at 84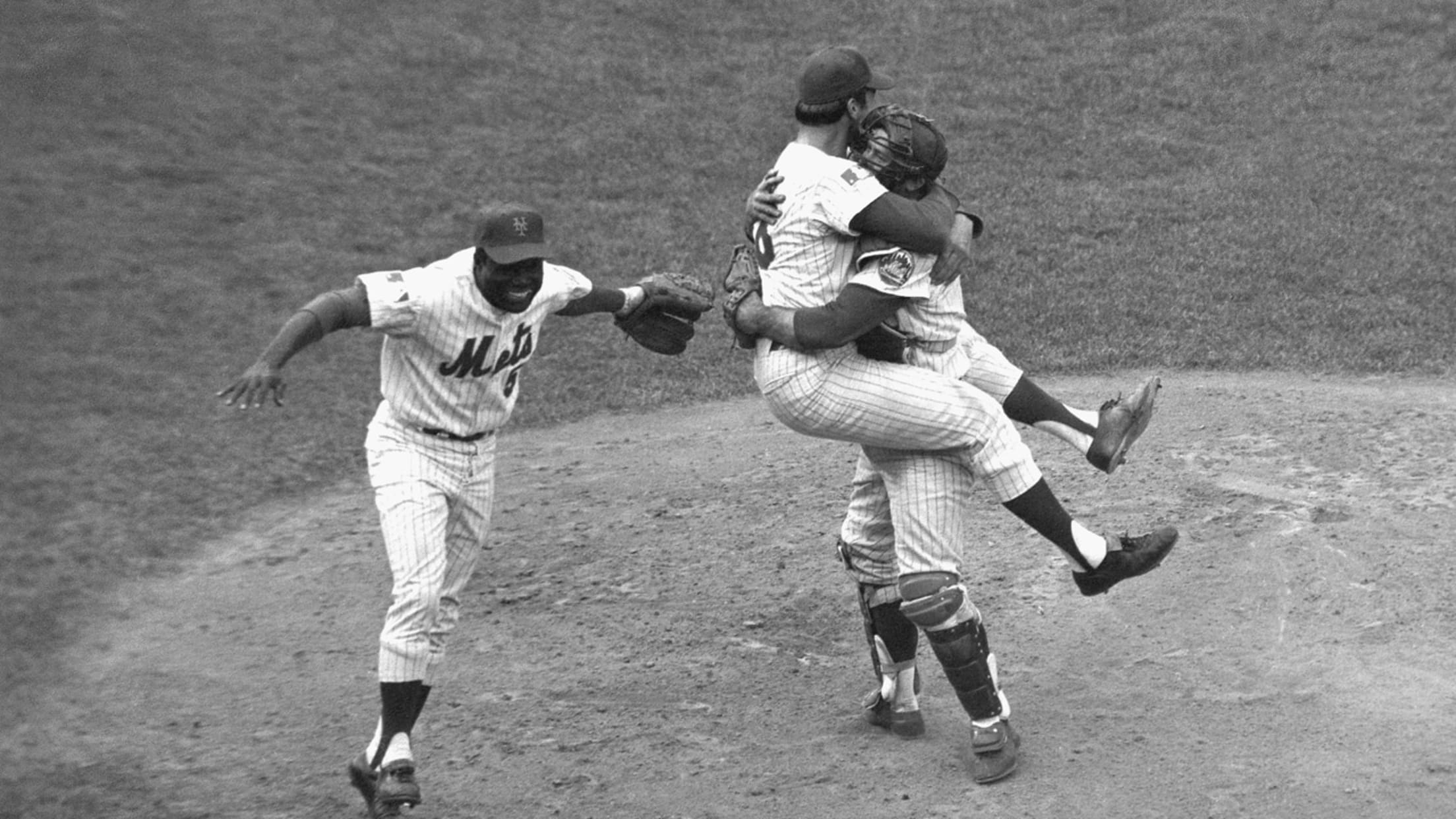 New York Mets catcher Jerry Grote embraces pitcher Jerry Koosman as the Mets defeated the Baltimore Orioles in the fifth game to win the World Series at New York's Shea Stadium Oct. 16, 1969. At left is teammate Ed Charles. (AP Photo) (/AP)
Ed Charles, a beloved member of the 1969 "Miracle Mets," died on Thursday at the age of 84.Charles, nicknamed "The Glider" for his grace on the basepaths and at third base, played eight seasons in the big leagues with the Kansas City Athletics (1962-67) and Mets ('67-69), batting .263 with
Ed Charles, a beloved member of the 1969 "Miracle Mets," died on Thursday at the age of 84.
Charles, nicknamed "The Glider" for his grace on the basepaths and at third base, played eight seasons in the big leagues with the Kansas City Athletics (1962-67) and Mets ('67-69), batting .263 with 86 homers, 421 RBIs and 917 hits for his career. He was a veteran leader on the '69 New York squad that won the franchise's first championship. At 36 years old, he was the oldest player on the team.
"Ed Charles, our beloved Glider and Poet Laureate of the 1969 Mets, was one of the kindest and warmest people ever to be a Met," the club said in a statement. "His essays and poems inspired his teammates to the improbable World Series championship. With Jackie Robinson as his role model, Ed perpetuated a legacy of making a positive impact on other people's lives. Everyone at the Mets [is] sending condolences, thoughts and prayers to Ed's longtime companion Lavonnie Brinkley, his two sons Edwin and Eric, sister Virginia Charles and brother Elder.""
Charles, who was born in Daytona Beach, Fla., grew up not far from City Island Ball Park, where the Brooklyn Dodgers' Minor League affiliate, the Montreal Royals, spent Spring Training. It was there Charles watched Robinson play, and he was later depicted as a boy in the 2013 film "42," starring Chadwick Boseman as Robinson.
Though he played in only 61 games in '69, platooning with the left-handed-hitting Wayne Garrett, Charles started in four World Series games against left-handers Mike Cuellar and Dave McNally and played a pivotal role in the Mets' victory against the vaunted Orioles. He only went 2-for-15 in the Series, but one of those hits was a single against McNally in the eighth inning of Game 2 with the score tied at 1-1, which led to him scoring the eventual winning run on a single by Al Weis. He also recorded the last out of that 2-1 victory on a ground ball by Brooks Robinson with two runners on base. The win evened the Series at one game apiece, and the Mets won the next three to upset the heavily favored Orioles.
Having settled in New York after his playing career ended, Charles worked with troubled youth in the Bronx beginning in the mid-1980s. He also scouted and coached in the Mets organization.