Former pitcher Rheinecker passes away at 38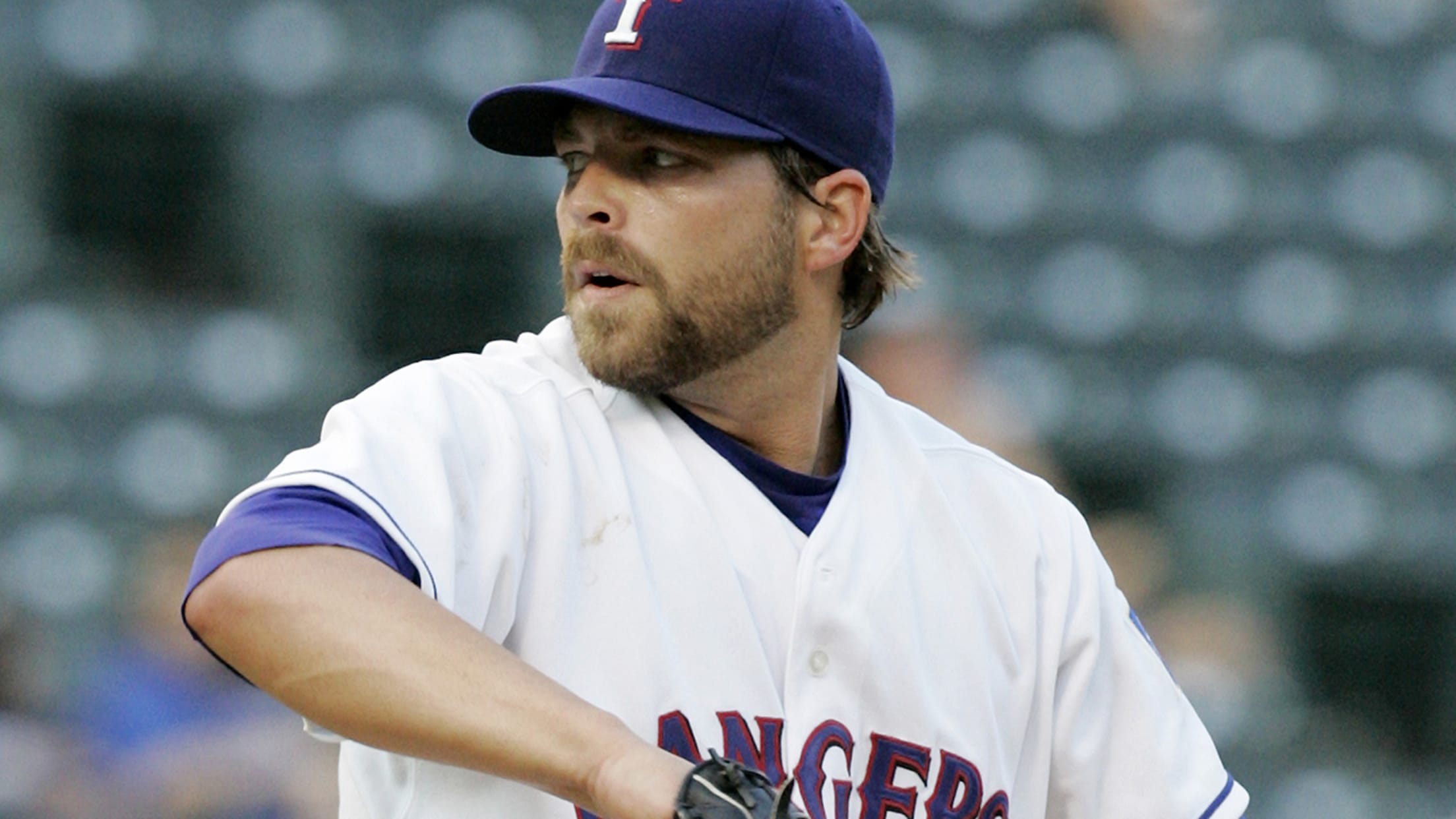 John Rheinecker, who was drafted by the A's in 2001, pitched for the Rangers from 2006-07. (AP) (Tony Gutierrez/AP)
BALTIMORE -- Left-handed pitcher John Rheinecker, who pitched for the Rangers in 2006-07, passed away on Tuesday in St. Louis, according to the Belleville (Ill.) News-Democrat.The cause of death was not revealed. Rheinecker was 38 and is survived by his wife Jamie, two children and two stepchildren.Rheinecker was a native
BALTIMORE -- Left-handed pitcher John Rheinecker, who pitched for the Rangers in 2006-07, passed away on Tuesday in St. Louis, according to the Belleville (Ill.) News-Democrat.
The cause of death was not revealed. Rheinecker was 38 and is survived by his wife Jamie, two children and two stepchildren.
Rheinecker was a native of Hecker, Ill., and pitched at Gibault Catholic High School in Waterloo, Ill., Belleville Area College and Southwest Missouri State. He was the 37th overall pick in the 2001 Draft by the Athletics, and he was traded to the Rangers in '06.
"He's a guy you wanted on your team," Missouri State coach Keith Guttin told the News-Democrat. "He had your back. He was a good teammate. I wouldn't say he was real loud or talkative. When he said something, people respected what he had to say because he wasn't talking all the time. He backed it up."
Rheinecker was 4-6 with a 5.86 ERA in 13 starts and eight relief appearances for the Rangers in 2006 and 4-3 with a 5.36 ERA in seven starts and 16 relief appearances the following season.
Rheinecker developed shoulder problems in 2008 due to thoracic outlet syndrome. He pitched in just two games in the Minors that season before his professional career came to an end.