MLB umpire supervisor Palermo dies at 67
KC resident hailed by Commissioner Manfred for his 'leadership and courage'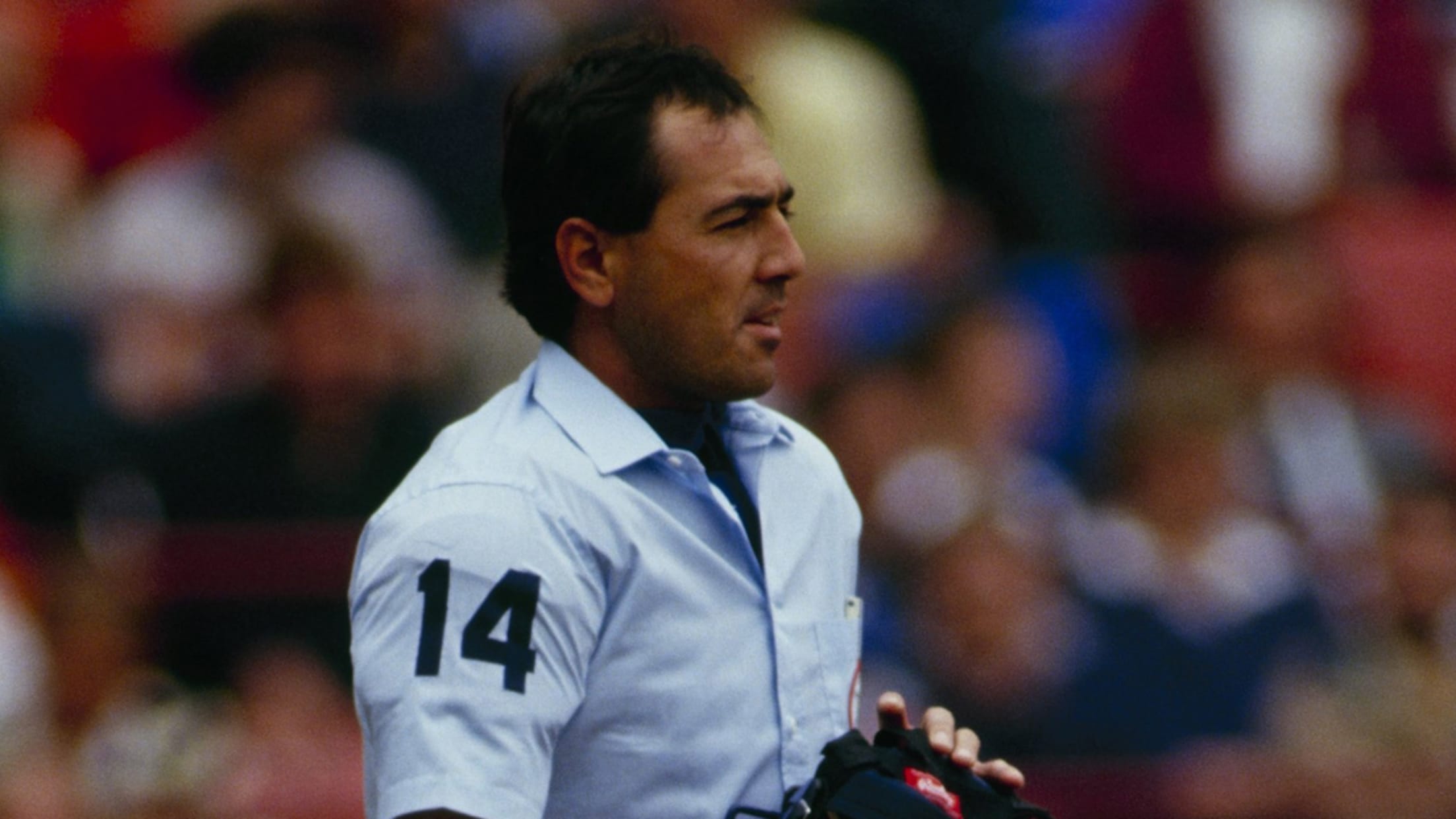 Steve Palermo made his debut as an American League umpire in 1976 and was a full-time ump from '77-91. (Getty)
KANSAS CITY -- Former Major League umpire and Kansas City resident Steve Palermo has died at the age of 67, Major League Baseball announced on Sunday.Baseball Commissioner Robert D. Manfred, Jr. said: "Steve Palermo was a great umpire, a gifted communicator and a widely respected baseball official, known in our
KANSAS CITY -- Former Major League umpire and Kansas City resident Steve Palermo has died at the age of 67, Major League Baseball announced on Sunday.
Baseball Commissioner Robert D. Manfred, Jr. said: "Steve Palermo was a great umpire, a gifted communicator and a widely respected baseball official, known in our sport for his leadership and courage. He had an exceptional impact on both his fellow Major League Umpires and baseball fans, who benefited from his ability to explain the rules of our game. On behalf of Major League Baseball, I extend my deepest condolences to Steve's wife Debbie, the World Umpires Association and his many friends and admirers throughout the game."
• Posnanski: Love of baseball sustained Palermo
Palermo made his debut as an American League umpire in 1976 and was a full-time ump from '77-91.
"It didn't take him long to become one of the most respected umpires in baseball," said Royals vice president of baseball operations George Brett. "I found out he had cancer and didn't realize how serious it was until Spring Training. It has devastated me."
During the summer of 1991, Palermo and another man were shot while trying to help two waitresses who were being robbed outside a Dallas restaurant. He was left partially paralyzed. But through intense and painful therapy, Palermo was able to walk again with the help of a cane.
Palermo was hired in 1994 as a special assistant to the chairman of the Major League Executive Council. In 2000, he became an umpire supervisor for MLB, serving as a liaison between Major League umpires and the Office of the Commissioner.
From that point on, Palermo became a fixture in the Kauffman Stadium press box.
In July 2005, Palermo served as honorary commissioner at The White House Tee Ball initiative on the South Lawn, featuring children with physical disabilities. The program was launched by President George W. Bush in '01 to promote a spirit of teamwork and service for America's youth. Palermo was honored prior to the start of the '12 All-Star Game in his adopted hometown of Kansas City.