Inbox: Could Whitley join rotation in 2020?
Beat reporter Brian McTaggart answers questions from fans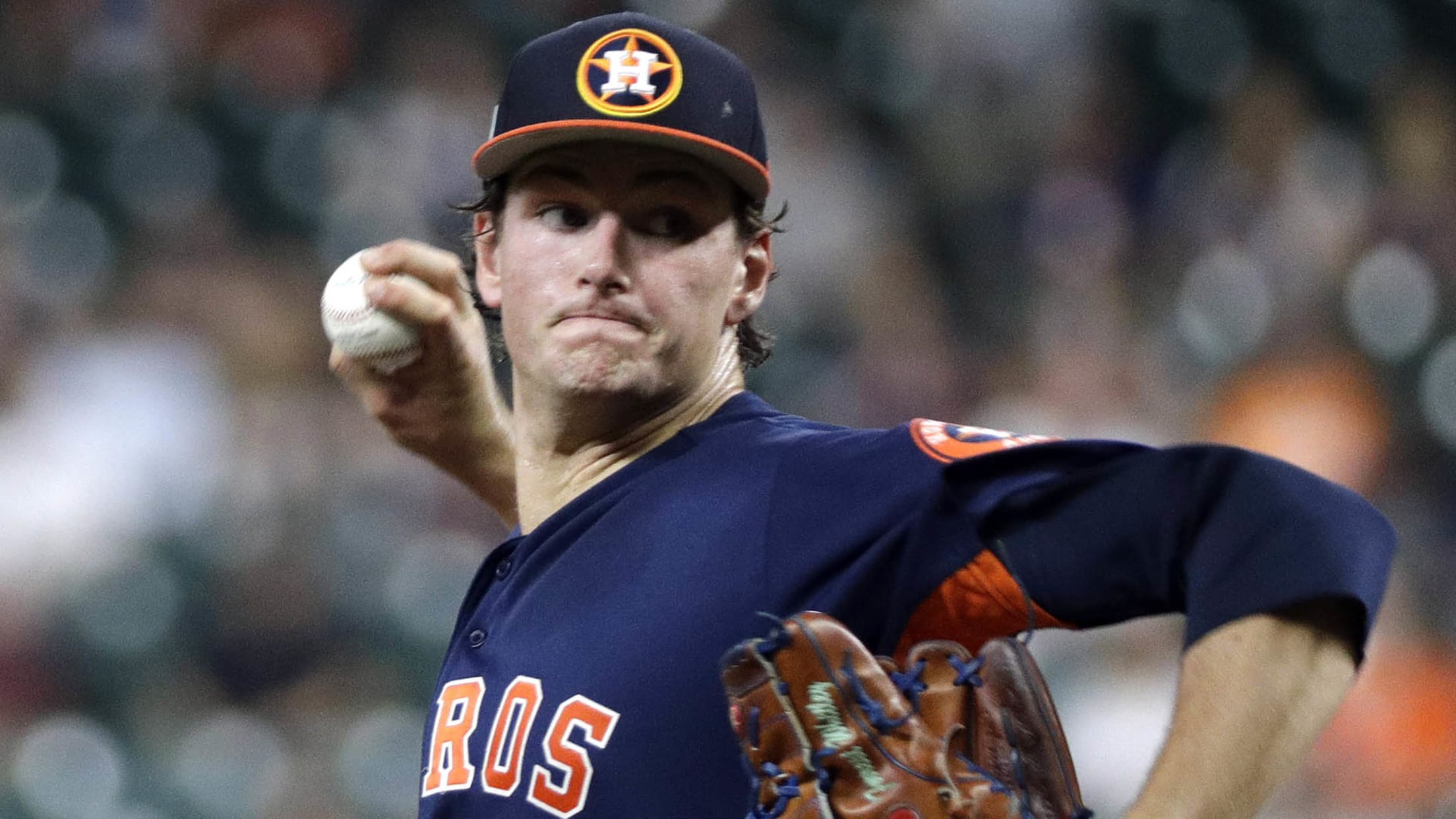 HOUSTON -- The calendar has flipped to 2020, and the Astros' vision for the upcoming season is a little clearer. Houston will hit Spring Training next month coming off its third consecutive 100-win season, an American League pennant and a chance to contend for the World Series title once again.
HOUSTON -- The calendar has flipped to 2020, and the Astros' vision for the upcoming season is a little clearer. Houston will hit Spring Training next month coming off its third consecutive 100-win season, an American League pennant and a chance to contend for the World Series title once again.
Despite losing ace pitcher Gerrit Cole, the Astros remain loaded heading into next season in an AL West division that has gotten tougher with the additions of third baseman Anthony Rendon to the Angels and Corey Kluber to the Rangers. Houston is aiming for its fourth consecutive AL West title.
So let's open the Inbox and see what's on your mind.
Will Whitley get a real chance to make the rotation or would they like to see a healthy season in AAA first?

— Melvin Edwards (@edwards21228) December 17, 2019
Forrest Whitley, the No. 16 prospect in baseball per MLB Pipeline, needs to put together a healthy and solid season. His 2018 season was marred by a suspension and injury, and last year, he regressed and had his season "reset" when he was sent to Florida in July to work out his mechanics.
At the Winter Meetings, president of baseball operations and general manager Jeff Luhnow said there was a chance Whitley could break camp with the big league club, but that seems ambitious. He's certain to begin the regular season in the rotation at Triple-A Round Rock and will get a chance if he pitches well. The Astros should have plenty of openings for him to get some innings at the big league level if he takes the next step.
Will the Astros give George Springer a long term deal?

— Robert Kenney (@rkenney1) December 17, 2019
George Springer will be a free agent after this season at age 31 and has enough of a resume and track record to be highly coveted next winter. Houston's payroll has skyrocketed following extensions to Justin Verlander, José Altuve and Alex Bregman, along with the addition of Zack Greinke, so keeping Springer could be challenging.
The Astros delayed Springer's Major League debut until he was 24 to save some money, which is part of the reason why Springer is hitting free agency for the first time at 31. This may be his only chance to get a huge deal, and he might want to test the waters to cash in on that.
What is your prediction on how many innings the Astros will let McCullers pitch in 20? Would that affect his playoff contributions?

— Nick Mescia (@NickMescia5) December 17, 2019
At the Winter Meetings last month, Luhnow suggested 120 innings would be about the cap on Lance McCullers Jr.'s season coming off Tommy John surgery. He said that "feels like the right landing spot." Knowing McCullers, he'll want to push as much as he can, but the team and the player have to be wise.
With Cole gone, the Astros will be counting on McCullers to be a huge part of their rotation, but they aren't going to let him throw 200 innings. On the 120-inning limit, Luhnow said: "None of it is set in stone, but it's reasonable to assume you might not get above those numbers."
Any new changes with Crane son taking over Reid Ryan's position?

— Edgar The Clown (@EdgarClown) December 17, 2019
The Astros have divvied up Reid Ryan's duties among four executives in the front office and shuffled some other assignments around. Jared Crane, son of owner Jim Crane, will be in charge of the business operations following Crane's announcement that Ryan was being reassigned, a move which was done to ensure there was a line of succession in ownership as MLB prefers.
So far, it has been business as usual this offseason for the Astros, who saw huge revenues and ticket sales last year. We'll see how it manifests itself moving forward.
I live in Indiana so I don't get much news in the way of Houston sports. Question: what happened with Nolan? I know he left but do we know why?

— Roland Martinez (@R_Martinez_71) December 17, 2019
Hall of Fame pitcher Nolan Ryan, a Texas icon who spent nine of his 27 years as a player in Houston, decided to step down from his role as executive advisor after his son, Reid, had his role diminished in November. Nolan's contract was up in February anyway, and Crane wasn't going to bring him back, so he decided to step away from the Astros -- likely forever. He's 72 and has plenty of other business ventures.
How big of an impact does the MLB investigation have on the teams lack of acquisitions?

— Michael (@mrayeway) December 17, 2019
Crane told MLB.com at the Winter Meetings that the ongoing investigation into allegations the Astros used electronics to steal opponents' signs in 2017 has no effect on how the club is proceeding personnel-wise this winter. The factor that is having the most effect on the Astros is their payroll, which will be over the luxury tax threshold for the first time and is limiting how they can spend money to fill needs in the rotation and bullpen.
If the Astros win the 2020 AL West division title will that be our most impressive division championship since joining the American League? I kind of feel like we've got some underdog mentality going into 2020 given the way the off-season has been going in the AL West.

— DreamTeamApple 🍎 (@DreamTeamApple1) December 17, 2019
There does seem to be some "us against the world" mentality with the Astros, which is weird to say for a team that has won 100-plus games three years in a row. That's a result of the sign-stealing allegations and the departure of Cole to the Yankees -- a move that may make New York the team to beat in the AL.
What's more, the Angels and Rangers have upgraded significantly this winter to try to snap the Astros' string of three consecutive division titles. The AL West figures to be more competitive, but the Astros are still the best team.