Astros part ways with 4 Minor League coaches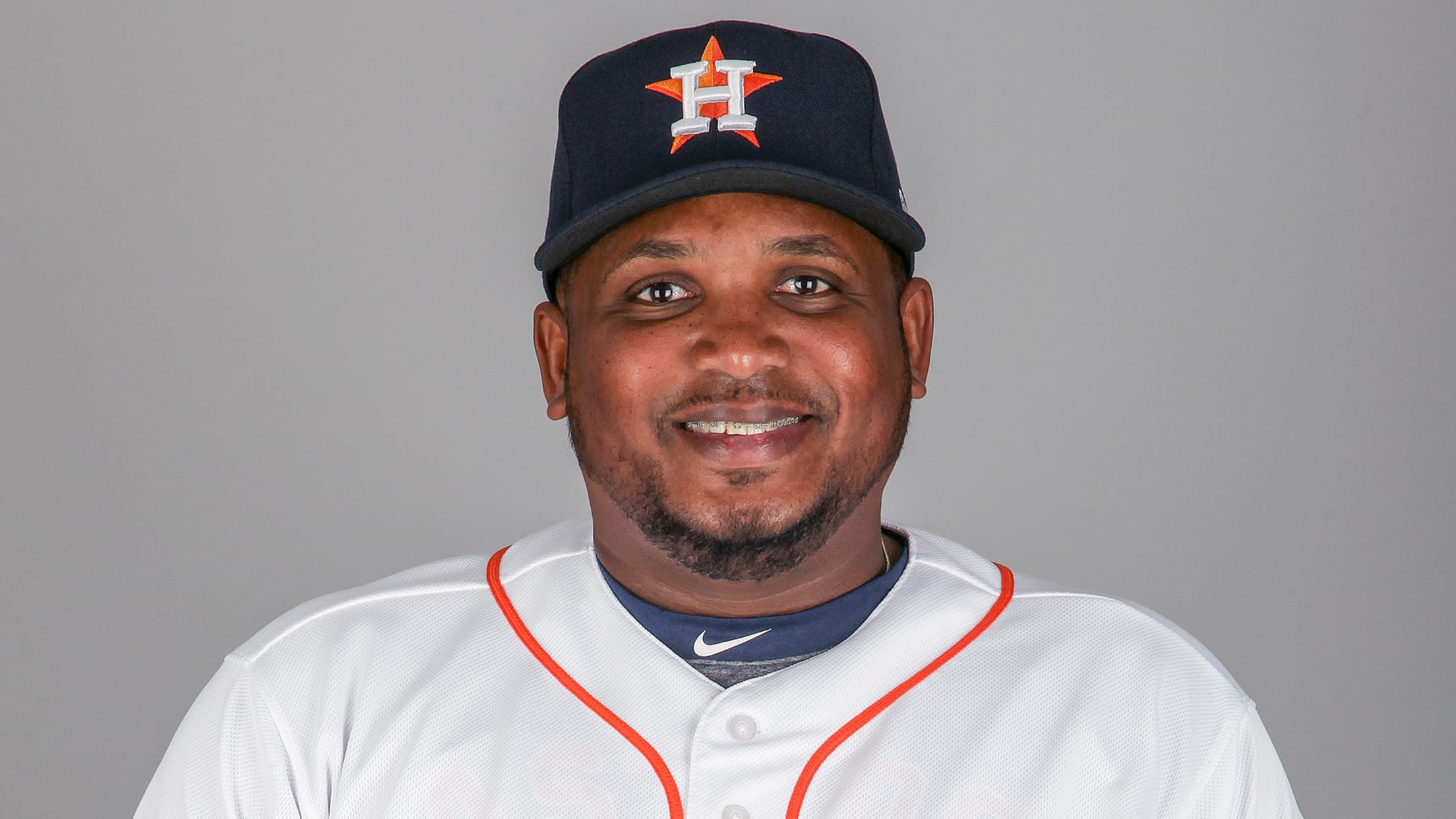 KISSIMMEE, FL - FEBRUARY 19: Rodney Linares of the Houston Astros poses during Photo Day on Sunday, February 19, 2017 at the Ballpark of the Palm Beaches in West Palm Beach, Florida. (Photo by Eliot J. Schechter/MLB Photos via Getty Images) (Eliot J. Schechter/Getty Images)
HOUSTON -- Rodney Linares, who guided Fresno to a division title in his first season managing at Triple-A this year, is one of four Minor League coaches who won't return to the Astros next season, president of baseball operations and general manager Jeff Luhnow said Tuesday.Houston is also parting ways
HOUSTON -- Rodney Linares, who guided Fresno to a division title in his first season managing at Triple-A this year, is one of four Minor League coaches who won't return to the Astros next season, president of baseball operations and general manager Jeff Luhnow said Tuesday.
Houston is also parting ways with former All-Star third baseman Morgan Ensberg, who led Class A Buies Creek to a Carolina League title, Fresno hitting coach Darryl Robinson and Corpus Christi developmental coach Mycal Jones.
Linares just completed his 21st year with the Astros, including 12 as a manager. He guided the Grizzlies to an 82-57 record this year and a first-place finish in the Pacific Coast League's Northern Division. He managed the three previous years at Corpus Christi, winning Texas League Manager of the Year honors in 2015, and he'd previously managed at Class A Lancaster and Lexington, as well as Rookie-league Greeneville.
Linares is the son of Julio Linares, the Astros' senior advisor for Latin American Development, who has been with the organization since 1973 and has spent more than 60 years in baseball.
"Rodney has been instrumental in developing many of our past, current and future Major League players over his significant tenure with the Astros organization, and we thank him for his contributions," Luhnow said.
Ensberg, an All-Star with the Astros in 2005, led Buies Creek to the Carolina League championship this season in his second year as manager (he managed at Tri-City last year). He'd held a variety of Minor League positions with the Astros following his retirement as a player in '08.
Robinson had been with the Astros for 10 years, including the past two as the hitting coach at Fresno. Jones spent one year as a player in Houston's Minor League system after playing seven years in Atlanta's system and one year of independent ball.
The Astros' next Triple-A manager will be for the Round Rock Express, which will hold a news conference on Thursday to announce its affiliation with the Astros beginning in 2019. Round Rock is owned by the family of Astros president Reid Ryan and has been the Rangers' Triple-A affiliate the past eight seasons. It is also a former Houston Double-A and Triple-A club.