Lindor set to begin rehab assignment at Triple-A
Kipnis nearing return as Indians DFA Miller after loss to Royals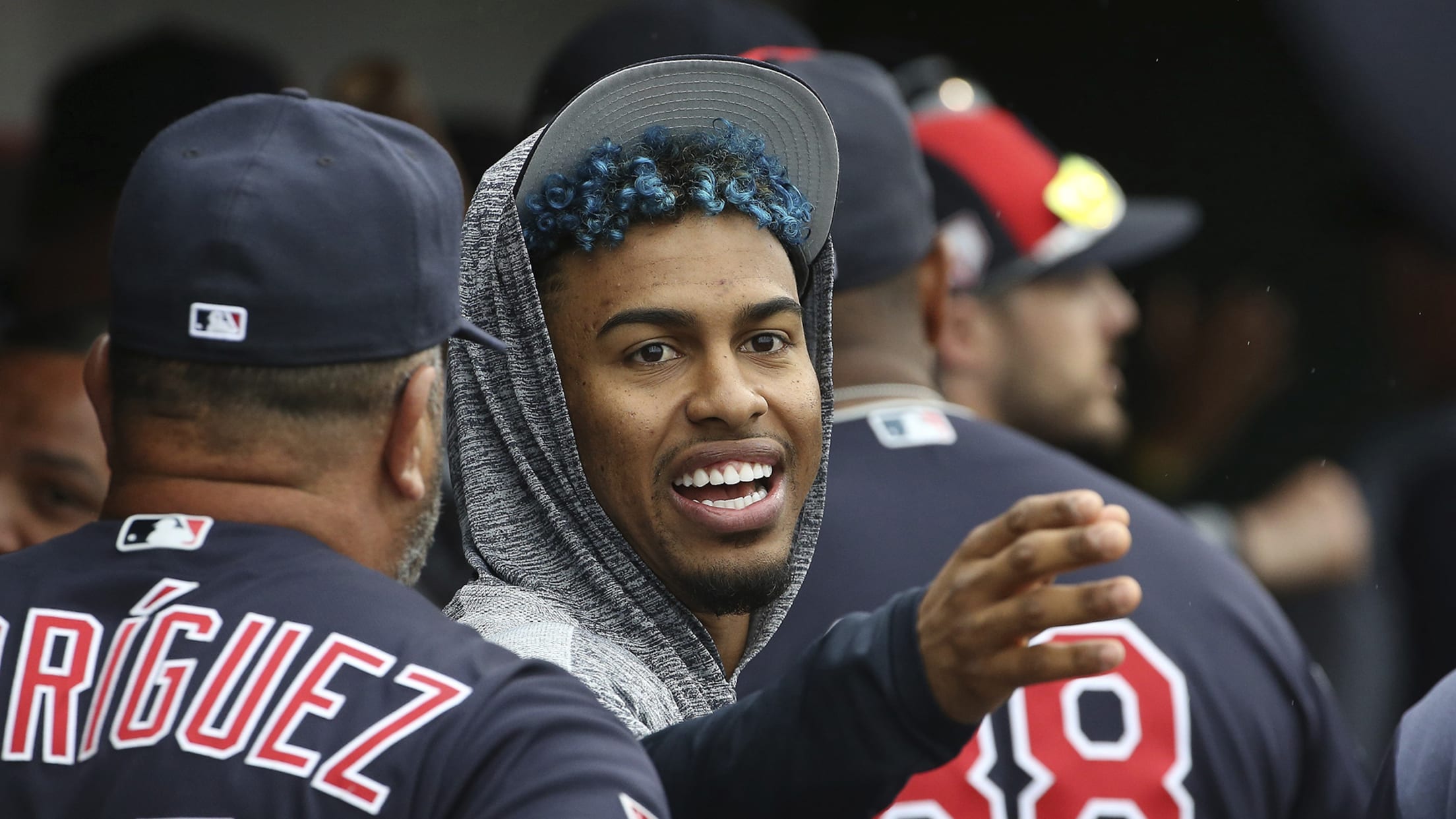 KANSAS CITY -- Francisco Lindor can see the light at the end of the tunnel. After 68 days of rehab, the All-Star shortstop left Kauffman Stadium after the Indians' 9-8 loss to the Royals on Sunday to meet Triple-A Columbus in Louisville, Ky., where he will begin his injury rehab
KANSAS CITY -- Francisco Lindor can see the light at the end of the tunnel.
After 68 days of rehab, the All-Star shortstop left Kauffman Stadium after the Indians' 9-8 loss to the Royals on Sunday to meet Triple-A Columbus in Louisville, Ky., where he will begin his injury rehab assignment. The Tribe wanted Lindor to work out for three consecutive days with the team before he was cleared to play in Minor League games. After Sunday's workout, he was giving the green light.
Lindor has been out since Feb. 6, when he strained his right calf while doing agility drills in Orlando, Fla., in preparation for Spring Training. Just as he was nearing the end of his rehab for that injury, the 25-year-old sprained his left ankle while running the bases during an intrasquad Minor League game in Goodyear, Ariz.
The Indians have not set a timetable for the length of his rehab assignment with the Clippers, but manager Terry Francona said on Saturday that he didn't think Lindor would need too many at-bats.
"One, almost protecting him from himself because he wants to play so bad and we respect that," Francona said. "But we want to make sure we don't look back and say, 'Man, we shouldn't have done this.'
"I just think it's more just checking the ups and downs of a game and making sure that he's OK the next day. Things like that. Things you can't replicate in a workout. I mean our guys have done a good job trying to do a bunch of stuff, but game conditions, it's a little different because you don't know what's coming at you and how long you sit and you run. You don't know which direction you're going, so it'll be good for him."
Miller DFA'd; Kipnis likely on his way

While Lindor is starting his Minor League assignment, it looks like his partner up the middle is wrapping up his. After Sunday's series finale, the Indians informed second baseman Brad Miller that he had been designated for assignment, meaning Jason Kipnis is likely on his way to Seattle where the team opens a three-game series on Monday.
When a player's contract is designated for assignment -- often abbreviated "DFA" -- that player is immediately removed from his club's 40-man roster. Within seven days of the transaction (had been 10 days under the 2012-16 Collective Bargaining Agreement), the player can either be traded or placed on irrevocable outright waivers.
"I really enjoyed playing for Tito obviously," Miller said. "That's why I'm frustrated. I want to be here. I like this group. It's a good team and I hoped I could be a part of it, but they got other plans."
The Indians signed Miller on March 24 after they declared that Lindor and Kipnis would open the season on the injured list. Miller was previously signed by the Dodgers on Feb. 27, but he was released on March 21. The Tribe knew it would have to make a decision between Miller, Eric Stamets and Max Moroff when Kipnis would rejoin the club. While Miller was one of just four Indians hitting at least .250 on the season, Stamets has hit .053 in 38 at-bats and Moroff is hitting .077 in 26 at-bats.
"They obviously acknowledged it wasn't fair," Miller said. "But I'm just a player. I go out there and play my hardest, and play for the guys next to me. I'm just trying to take it somewhere else. See what we got."