Allen, Lindor honored with BBWAA awards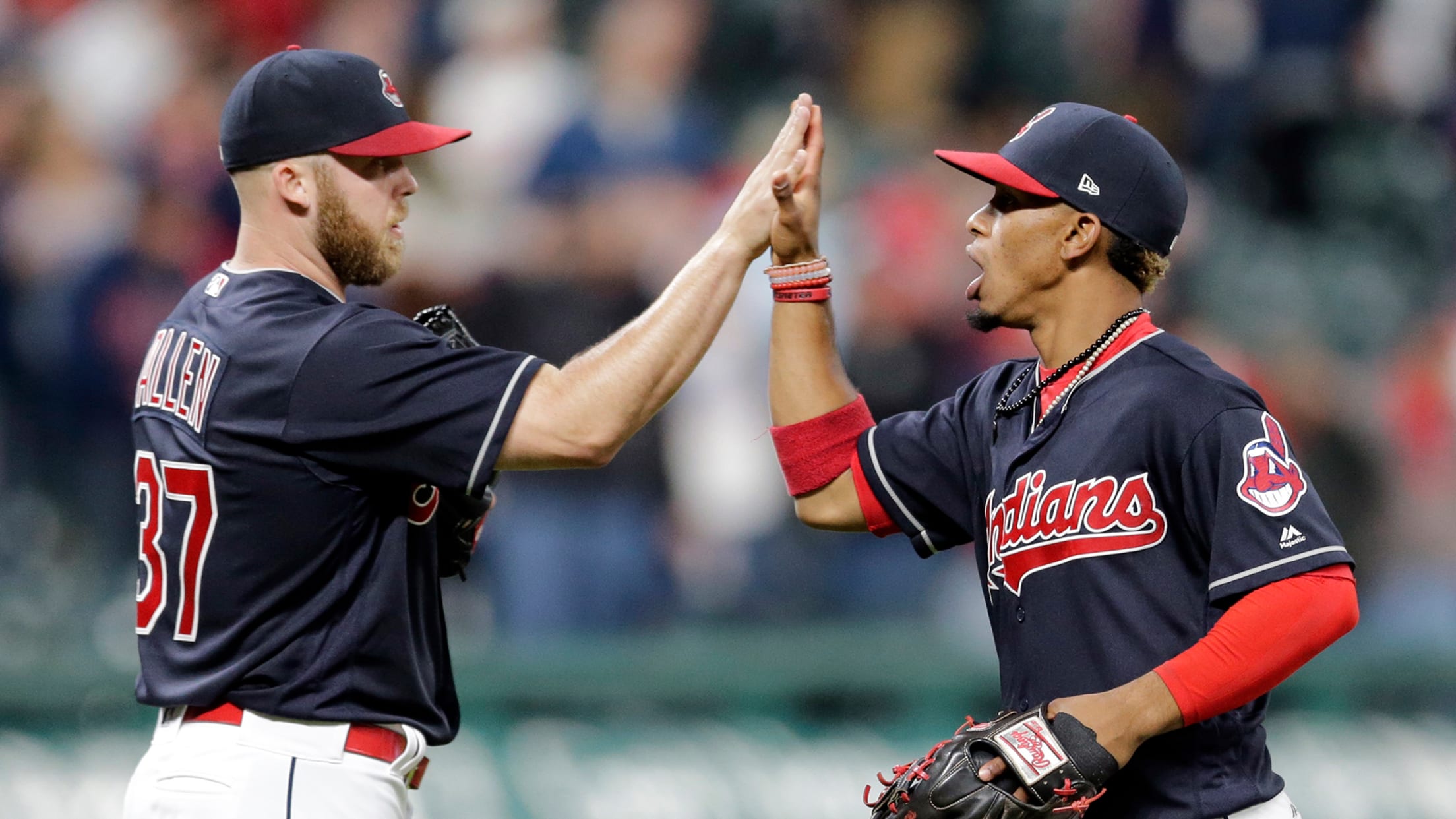 CLEVELAND -- The Cleveland chapter of the Baseball Writers' Association of America selected the winners of its annual awards for excellence on the field and assistance off of it.On Sunday, Francisco Lindor was named the 2018 winner of the Bob Feller Man of the Year Award for the most dynamic
CLEVELAND -- The Cleveland chapter of the Baseball Writers' Association of America selected the winners of its annual awards for excellence on the field and assistance off of it.
On Sunday, Francisco Lindor was named the 2018 winner of the Bob Feller Man of the Year Award for the most dynamic season to date in his dynamic career. And closer Cody Allen was voted the Frank Gibbons-Steve Olin Good Guy Award winner for being accommodating and reliable with the local media.
Though chapter members were hard-pressed to choose between Lindor and American League MVP Award finalist Jose Ramirez for the Man of the Year honor, there really was no wrong answer, and Ramirez did win the award in 2016. This was Lindor's first time getting this salute from the local scribes.
Lindor was a third-time All-Star in 2018, and he finished tied for the Major League lead with 129 runs. He became the first shortstop in MLB history with at least 35 homers, 40 doubles and 20 steals in a season, and the first shortstop in Indians history to win a second Silver Slugger Award. Lindor set the single-season franchise record for home runs (38) and extra-base hits (82) by a shortstop for the second consecutive year, and his runs-scored total was the 10th-highest in team history.
In addition to Ramirez, Corey Kluber and Trevor Bauer were also selected as nominees for the Man of the Year honor.
Allen, meanwhile, was recognized for always being accountable, approachable and insightful, in good times and bad. Though his free-agent walk year had challenges that led to a 4.70 ERA, the franchise's all-time saves leader (149) did not duck from the media and was a trusted voice on the state of the team. Back in June, Allen shared with MLB.com his emotional journey on the path to fatherhood.
Other Good Guy nominees for 2018 were Jason Kipnis, Andrew Miller, Bauer, Michael Brantley and Mike Clevinger.