Lindor getting second opinion on injured ankle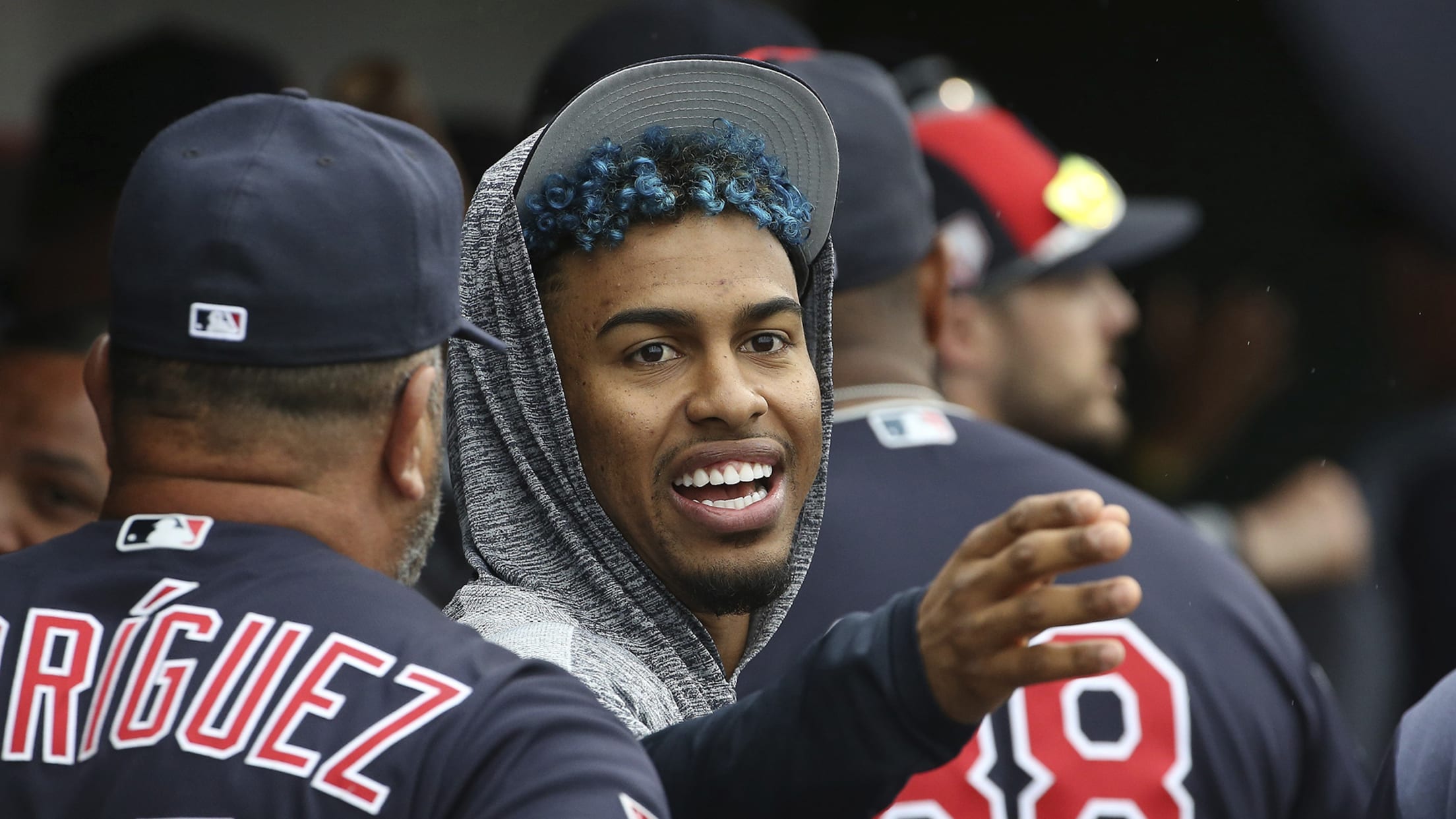 CLEVELAND -- Indians shortstop Francisco Lindor has officially left Goodyear, Ariz., and he is expected to meet with Dr. Robert Anderson in Green Bay, Wis., on Monday. "That's the idea," manager Terry Francona said. "I don't know what time today. And then he'll come back and stay with us for
CLEVELAND -- Indians shortstop Francisco Lindor has officially left Goodyear, Ariz., and he is expected to meet with Dr. Robert Anderson in Green Bay, Wis., on Monday.
"That's the idea," manager Terry Francona said. "I don't know what time today. And then he'll come back and stay with us for a little while. That's the idea."
Just as Lindor was nearing the end of his rehab for the moderate right calf strain that he sustained on Feb. 6, he suffered an acute left ankle sprain in an intrasquad game against Double-A Akron on Tuesday during a rundown between first and second.
The Indians' medical staff originally diagnosed the mild to moderate sprain, but they decided it was best for Lindor to seek a second opinion, which is when they set Monday's appointment with Dr. Anderson.
"I guess the way it's explained to me is they know what he hurt and where he hurt it, and all this," Francona said over the weekend at Target Field. "And I guess the challenge is, because I guess they have some experience with [Michael Brantley], is that it doesn't hurt that much, but if you reinjure it, it can really set you back.
"So I think they just feel like having the best look at it made sense. And I commend them for it. ... I think that's always a good thing."
Anderson performed the arthroscopic surgery on Brantley in October 2017. The former Indians outfielder sustained the injury on Aug. 8, 2017. It was originally called an ankle sprain, but it proved to be more complicated as time went on. He returned from the injured list on Sept. 30 and had 11 at-bats in the American League Division Series before undergoing surgery on Oct. 18. Because of this history, the Indians want to make sure they are extra careful with their All-Star shortstop.
The Tribe will have a better idea of Lindor's timetable once he returns from his appointment.
Kipnis running
Francona said Jason Kipnis has started to do ground-based running and he was able to run the bases. As of Saturday, the second baseman had still been on the AlterG treadmill. Kipnis is working his way back from a right calf strain that he sustained in a spring game on March 20.
CarGo to join Columbus
When the Indians signed Carlos Gonzalez on March 19, they were unsure how long the 33-year-old outfielder would need to stay at the club's spring complex in Goodyear, but Francona announced on Monday that Gonzalez will be traveling to Triple-A Columbus on Tuesday. He will arrive prior to the team's workout on Wednesday and he will be playing in the Clippers' game against Indianapolis on Thursday.
Tito excited for Opening Day
There was a lot of anticipation built up heading into Thursday's season opener at Target Field, but the Indians may even have more excitement for their return to Progressive Field on Monday.
"Home openers are always really special," Francona said on Sunday. "Openers are special, but home openers, you only get one a year and everybody gets introduced, and there's all this pageantry. And it's kind of the unofficially beginning of summer, or spring, even though it may not be. But yeah, it's a good day."
While coming home for the first time is exciting for everyone in the organization, it will likely be the most emotional for Leonys Martin, who played in his first game at Progressive Field since he sustained his life-threatening bacterial infection last August.
"From everything he battled through, heck yeah [I'm excited for him]," Francona said. "I try to remind myself to take a minute to enjoy those things. Because, like I said, you get so wrapped up in how we're going to find a way to win this game. But yeah, I will enjoy that."
This date in Indians history
1947: Pat Seerey recorded six RBIs with a three-run homer and a bases-clearing double in the Indians' 15-9 win against the Cubs.