Francona credits organized Mills for smooth spring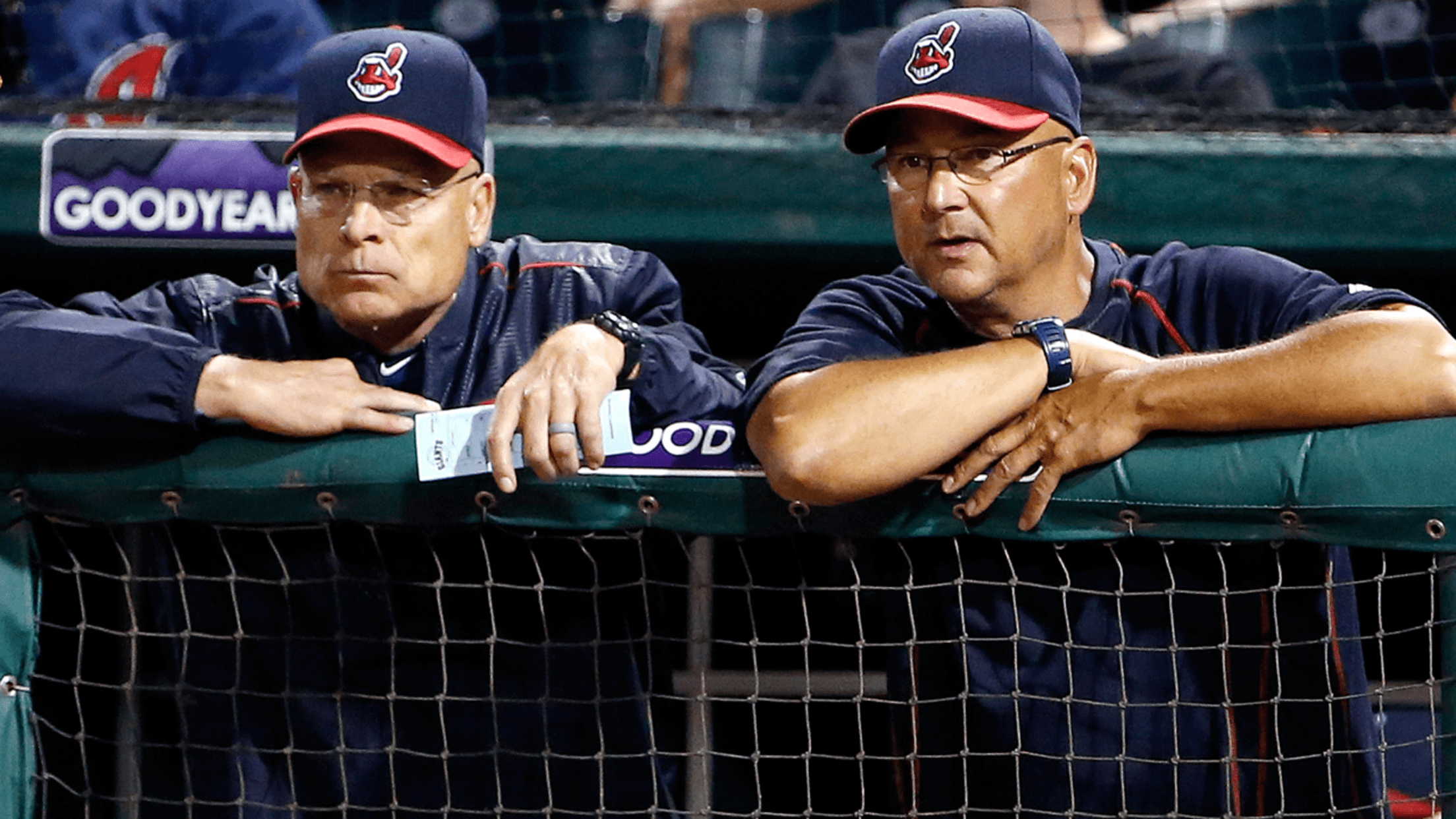 Indians manager Terry Francona, right, and bench coach Brad Mills have worked together with three MLB teams. (AP) (AP)
ARLINGTON -- Spring Training is the latest affirmation why Indians manager Terry Francona loves having bench coach Brad Mills by his side.Francona gave Mills credit for the Indians having a smooth-running Spring Training in Arizona. While the manager sets the overall philosophy for the club and dictates what he wants
ARLINGTON -- Spring Training is the latest affirmation why Indians manager Terry Francona loves having bench coach Brad Mills by his side.
Francona gave Mills credit for the Indians having a smooth-running Spring Training in Arizona. While the manager sets the overall philosophy for the club and dictates what he wants accomplished, it's left up to one of the coaches or a field coordinator to handle the day-to-day details and plan out each workout for the club.
Mills does that for his long-time friend.
2016 season: Tickets | Schedule | Gear
"We feel we accomplished everything we wanted to accomplish," Francona said. "Guys feel good about things. Mills does a great job with camp. He keeps everybody moving with no standing around. When you are disorganized, guys feel that. You might as well go home. When they feel organized, they will work."
Francona said Mills showed up at the Goodyear, Ariz., complex as early as 4:30 a.m. to get everything organized for the day.
"It allows me not to have to look over my shoulder and worry," Francona said. "I know everything is getting done. I felt better about this spring than I have in awhile."
Francona has known Mills since they went to the University of Arizona together. Mills was Francona's first-base coach with the Phillies in 1997-2000, and bench coach with the Red Sox from 2004-09. The Red Sox won two World Series while Mills was there. He then managed the Astros for three seasons before rejoining Francona in Cleveland in 2013.
Worth noting
• Outfielder Michael Brantley took batting practice on Saturday after giving his surgically-repaired right-shoulder four days of rest. Brantley is starting the season on the disabled list, but the Indians are still hoping he'll be ready sometime in April.
• The Indians, spending the weekend in Arlington, have three former Rangers players on their Opening Day roster: outfielder Marlon Byrd, infielder Mike Napoli and pitcher Ross Detwiler. Reliever Tommy Hunter, who is starting the season on the disabled list, also played with the Rangers, as did pitching coach Mickey Callaway and first base coach Sandy Alomar. Francona was on manager Jerry Narron's coaching staff with the Rangers in 2002.
• Facing left-hander Derek Holland on Saturday was a good way for the Indians to prepare for left-hander David Price on Opening Day. The Indians were fifth in the American League with a .265 team batting average against left-handers last season. But they were 11th with a .403 slugging percentage.