Brett: Schwindel made Opening Day roster
Hall of Famer announces decision on scoreboard during Monday's exhibition in Omaha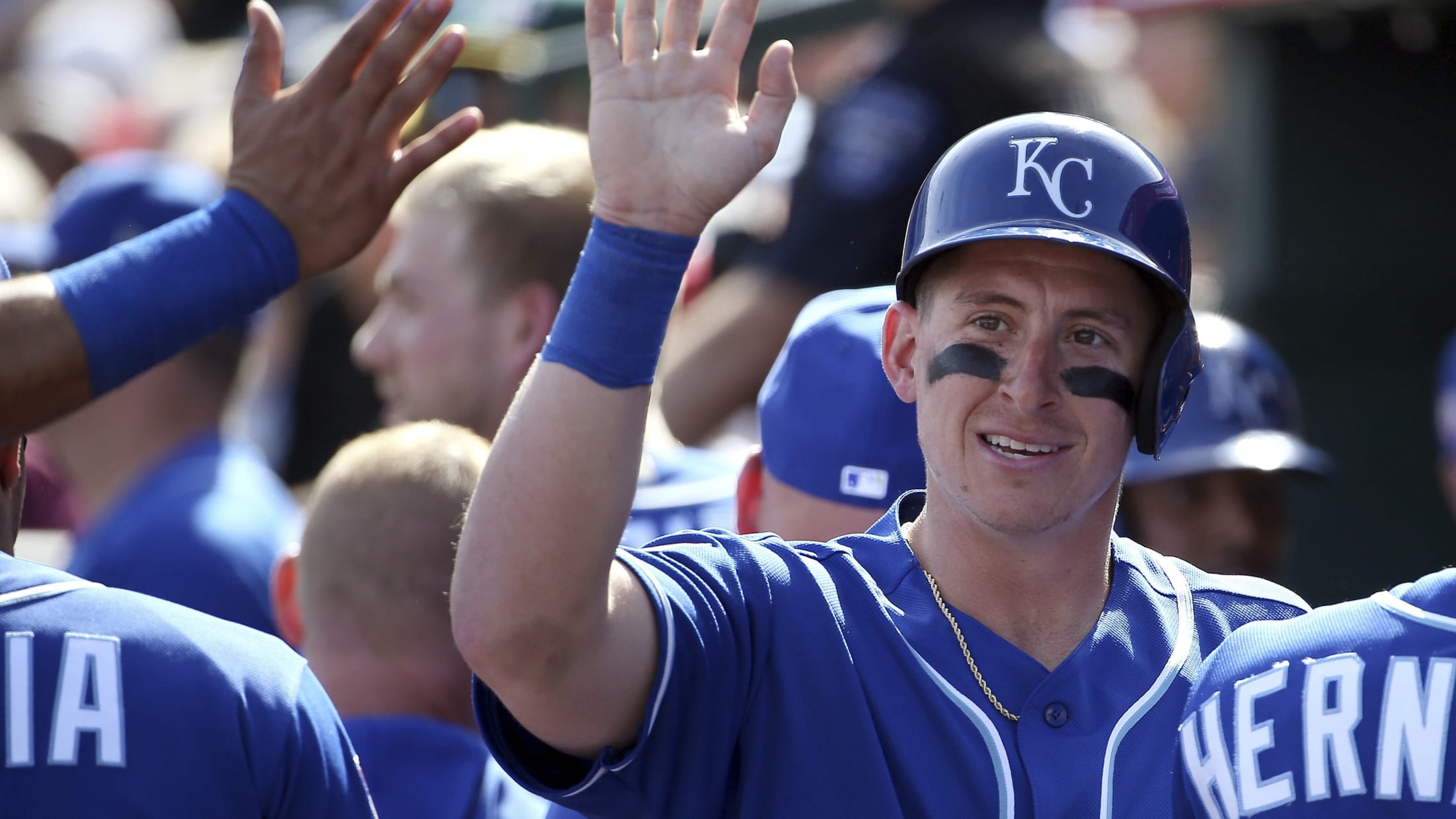 KANSAS CITY -- One of the worst kept secrets of Royals camp may finally have been confirmed: long-time prospect Frank Schwindel has made the 25-man roster. Schwindel was seen throughout Saturday morning getting high-fives and congratulatory handshakes from teammates. On Monday night, Hall of Famer George Brett announced on the
KANSAS CITY -- One of the worst kept secrets of Royals camp may finally have been confirmed: long-time prospect Frank Schwindel has made the 25-man roster.
Schwindel was seen throughout Saturday morning getting high-fives and congratulatory handshakes from teammates.
On Monday night, Hall of Famer George Brett announced on the scoreboard prior to the Royals-Triple-A Omaha exhibition game at Werner Park that Schwindel had been informed he had made the team.
The Royals, though, will not confirm that Schwindel is on the team. A team spokesman said the Royals will make their 25-man roster official on Wednesday.
The 26-year-old Schwindel hit .286 with 24 home runs and 93 RBIs at Triple-A in 2018. Schwindel has become somewhat of a fan favorite because he also hit 30 doubles and 17 home runs for Omaha in '17.
🚨🚨FRANK THE TANK AT CATCHER ALERT🚨🚨#RoyalsST pic.twitter.com/tVBJp6wvkx

— Kansas City Royals (@Royals) March 24, 2019
Schwindel has remained in camp throughout the spring, even serving as an emergency catcher when Salvador Perez went down to a season-ending Tommy John surgery two weeks ago.
A spot for Schwindel became open when Royals manager Ned Yost suggested last week that his team could go with 13 position players to start the season, because the Royals open with three off-days among the first nine days.