Notes: Franmil out of camp; sim game for Cookie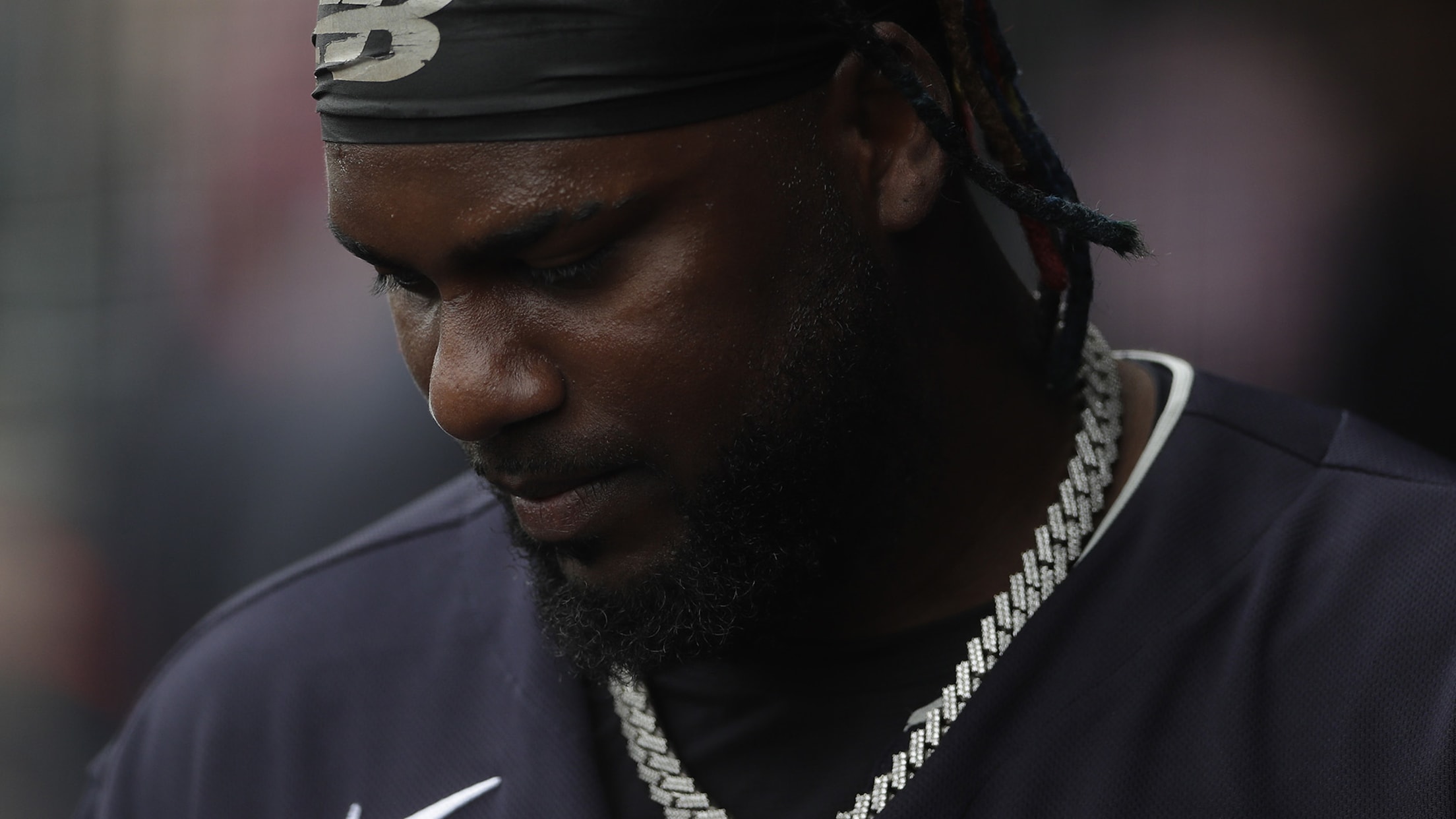 CLEVELAND -- While the Indians wait for Delino DeShields to test negatively for COVID-19 before he can arrive at Summer Camp, the club is now missing a second player. On Tuesday, manager Terry Francona said that outfielder Franmil Reyes is away from the team after he attended a Fourth of
CLEVELAND -- While the Indians wait for Delino DeShields to test negatively for COVID-19 before he can arrive at Summer Camp, the club is now missing a second player.
On Tuesday, manager Terry Francona said that outfielder Franmil Reyes is away from the team after he attended a Fourth of July event over the weekend without wearing a mask. The Tribe asked him to get tested for the coronavirus before coming back to camp.
"[He was] doing nothing wrong," Francona said. "I want to make sure everybody understands that there was nothing egregious. He just didn't have a mask on, and he was with people. … So we called him and told him that he needs to test again when it's appropriate, and that's for the medical people to tell us, before we can let him back to practice."
The Indians saw Reyes at the event on social media and contacted him immediately to inform him what they thought he should do.
"Again, he's not in the penalty box," Francona said. "I want to make that perfectly clear. It's just the way we have to operate right now. So hopefully, we'll see him soon."
Though the team would much rather have Reyes in camp, Francona is using the incident as a learning opportunity for the other players.
"It already has been," he said. "This is not to poke at Franmil. We've been around long enough to know he's a wonderful kid, and I don't ever want that to be disputed. But we have gone around to the other players and talked to them about it. Our guys have done a really good job. I know if you talk to most managers, they're probably saying the same thing, as they should, but it's how I feel. We get a lot of cooperation here without a lot of grumbling, at least to our face, so we appreciate that."
Carrasco throws a sim game
The Indians have not yet started intrasquad games and are relying on simulated innings to help ease their pitchers into game-like settings. On Tuesday, right-hander Carlos Carrasco threw three simulated frames against Yu Chang, Christian Arroyo, Mike Freeman and a few others. He had two solid innings before giving up homers to Arroyo and Chang in his third frame.
"I thought Cookie left some pitches in the middle of the plate his last inning," Francona said. "We were trying to get him through that third inning, and he left some pitches over the middle and boy, they went a long way. I didn't know Chang could hit a ball that far. So on one hand, it was great. Arroyo and Chang almost hit the scoreboard, so I was really happy. … But I thought [Carrasco] looked healthy. I thought he looked very healthy, which is really good."
Logan Allen took the mound against another group of hitters, including Jake Bauers, Greg Allen and Daniel Johnson.
"I think we all know, Logan's still a work in progress," Francona said. "That's not a cheap shot. I think he understands that. I think we really like what can be in there when the consistency starts to show through. You're looking at a left-hander who can get the ball into the 90s and has some movement, two other pitches. Again, the consistency will be a big deciding factor in how quickly he can help us."
This date in Indians history
July 7, 1948: The Tribe signed Satchel Paige, who later that year became the first player from the Negro Leagues to play in the World Series.