Gonzalez reflects on Jackie's stoicism, strength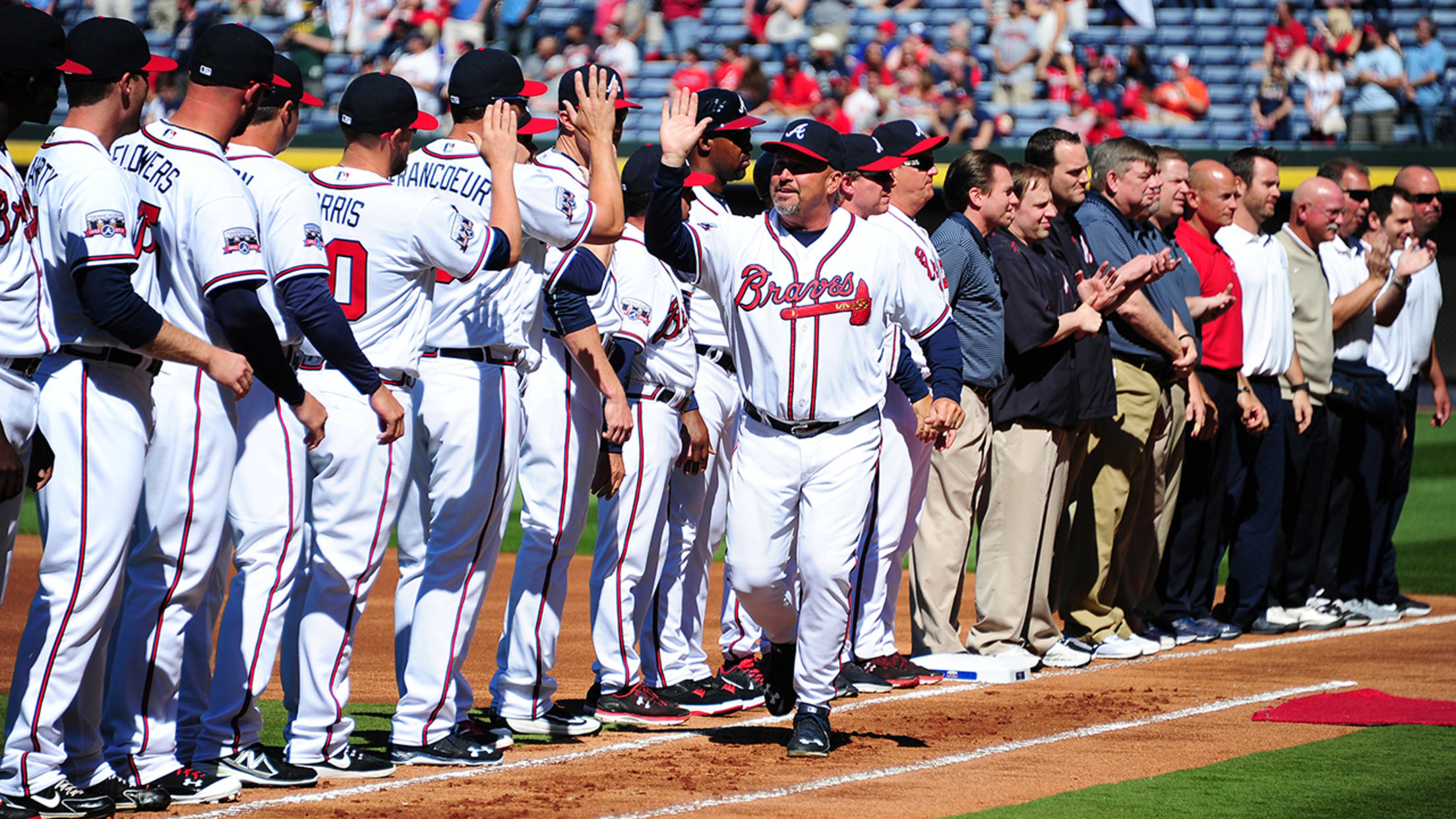 Manager Fredi Gonzalez looks to Jackie Robinson's story for inspiration and perspective. (Getty)
MIAMI -- Braves manager Fredi Gonzalez reflected on Friday's festivities prior to his team's 6-3 win over the Marlins. His attention turned to a special person who overcame a lot more than a losing streak, which the Braves had dealt with leading up to their first win of the season.April
MIAMI -- Braves manager Fredi Gonzalez reflected on Friday's festivities prior to his team's 6-3 win over the Marlins. His attention turned to a special person who overcame a lot more than a losing streak, which the Braves had dealt with leading up to their first win of the season.
April 15 is Jackie Robinson Day, the day Robinson made his Major League debut back in 1947, breaking the league's color barrier. Every player in the Major Leagues wears his No. 42 on that day in honor -- a tradition that started on April 15, 2004.
:: Jackie Robinson Day coverage ::
"Look out on the field today," Gonzalez said. "He not only broke the color barrier for African-Americans, but I think for Hispanics, also. It's a special day for a lot of different reasons."
It certainly makes wins and losses trivial in comparison.
"If you read his story and all the adversity that he has gone through, 0-9 is nothing," Gonzalez said, referring to the Braves' 2016 start. "You've got to put everything into perspective. So it's special."
Glenn Sattell is a contributor to MLB.com.