How every team's biggest FA signing performed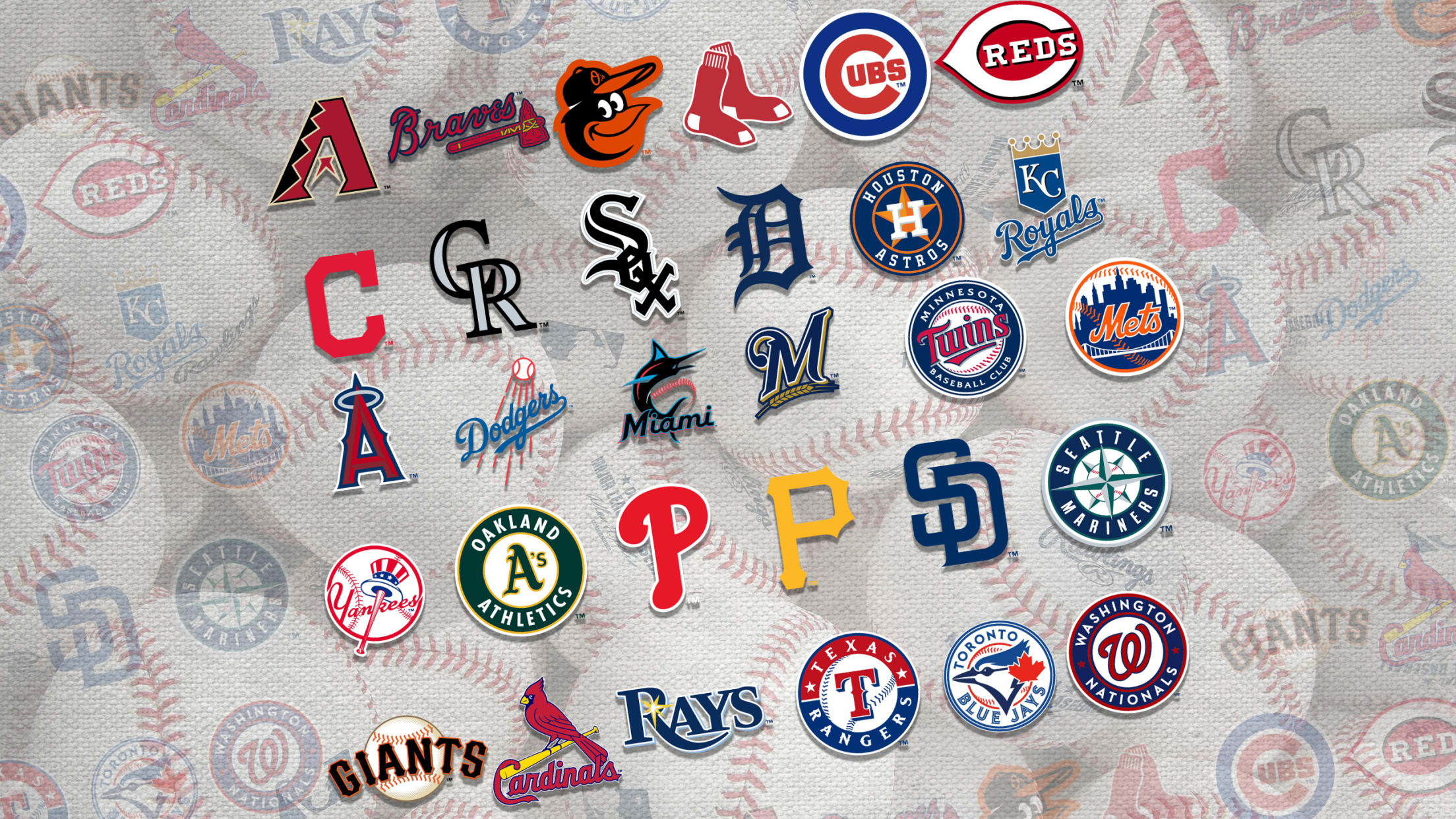 When the World Series ends, Major League Baseball will, of course, shift into offseason mode -- if some of you haven't done that already. We'll be looking at every team's needs, every free agent's likely landing spot and which players might end up getting traded. But before we get too
When the World Series ends, Major League Baseball will, of course, shift into offseason mode -- if some of you haven't done that already. We'll be looking at every team's needs, every free agent's likely landing spot and which players might end up getting traded.
But before we get too far into the upcoming free-agent market, let's take one more look back at last year. Today, we look at how the top free agent for each team fared in 2019 and whether he's a part of his team's plans in 2020. Keep in mind how each of these guys did when you rejoice about this coming offseason's signings … or when you fret about them.
American League East
Blue Jays -- Clay Buchholz, RHP (1 year, $3M): The former Red Sox pitcher only got a one-year deal from Toronto, and it's a good thing given he had a disastrous 6.56 ERA in 12 starts.
Orioles -- Nate Karns, RHP (1 year, $800K): He was the only Major League free agent signed by the Orioles, and he pitched 5 1/3 innings, which sounds about right.
Rays -- Charlie Morton, RHP (2 years, $30M): When the Rays signed Morton, it was widely assumed to be one of the smartest deals of the offseason -- a perfect match between team and pitcher. Those assumptions proved totally correct, as Morton is going to get some AL Cy Young Award votes.
Red Sox -- Nathan Eovaldi, RHP (4 years, $68M): They brought back their World Series hero, but Eovaldi ended up being hurt most of the year, posting a 5.99 ERA in 67 2/3 innings. He's got three more years to go on his deal.
Yankees -- DJ LeMahieu, 2B (2 years, $24M): LeMahieu was a good player in Colorado, but when he came to the Bronx, he somehow turned into a superstar. The Yankees know what they're doing.
AL Central
Indians -- Tyler Clippard, RHP (1 year, $1.5M): The Indians mostly stayed off the market last year and ended up just missing the playoffs. If they'd have gotten a couple of more Clippards, they could have sneaked in.
Royals -- Billy Hamilton, CF (1 year, $5.25M): Hamilton was going to be part of the crazy base-stealin' Royals, but he still couldn't hit and was released in the middle of the season. He did end up playing for the Braves in the playoffs.
Tigers -- Tyson Ross, RHP (1 year, $5.75M): Ross has been effective when healthy in his career, but he's had a hard time staying on the mound. The Tigers were hoping they would get the "good Ross" this year, but he gave up 28 runs in 35 1/3 innings.
Twins -- Nelson Cruz, DH (1 year, $14.3M with a $12M team option for 2020): Has any team ever picked up an option year faster than the Twins did with the veteran slugger, who set a career high in slugging (.639) at the age of 39? It felt like the whole team took on his personality.
White Sox -- Kelvin Herrera, RHP (2 years, $18M): The right-hander was part of the contingent that was supposed to help sell Manny Machado on coming to the South Side, but he didn't come, and Herrera was a mess all year (6.14 ERA).
AL West
Angels -- Matt Harvey, RHP (1 year, $11M): They thought they might capture lighting in a bottle if Harvey regained something close to his All-Star form, but he ended up getting designated for assignment in July.
Astros -- Michael Brantley, LF (2 years, $32M): Like so many other Astros, he was a great player when he arrived, and ended up even greater once he settled in.
Athletics -- Joakim Soria, RHP (2 years, $15M): Brought in to boost the bullpen, Soria wasn't great … but many other A's relievers were.
Mariners -- Yusei Kikuchi, LHP (3 years, $43M): Kikuchi was exciting at first, but his first year in America turned out to be incredibly difficult for him as he posted a 5.46 ERA in 32 starts.
Rangers -- Lance Lynn, RHP (3 years, $30M): The Rangers were just hoping for a reliable innings eater in Lynn. They ended up getting an AL Cy Young Award contender, and they have him for two more years.
National League East
Braves -- Josh Donaldson, 3B (1 year, $23M): The Braves ended up getting all they could have hoped for out of this deal ... the question now is whether they will bring him back.
Marlins -- Sergio Romo, RHP (1 year, $2.5M): Romo was perfectly fine for the Marlins, and perfectly fine for the Twins after Miami traded him for a Minor Leaguer before the Trade Deadline, which was probably the plan all along.
Mets -- Jeurys Familia, RHP (3 years, $30M): Familia struggled mightily for the Mets (42 walks in 60 innings), and the biggest reason they missed the playoffs was that he and their other big-ticket reliever acquisition, Edwin Díaz, ended up having disastrous seasons.
Nationals -- Patrick Corbin, LHP (6 years, $140M): The top free-agent pitcher on the market was more than worth it his first year, and he even got a World Series appearance out of it.
Phillies -- Bryce Harper, RF (13 years, $330M): Harper was probably the Phillies' best player this season (35 homers, 114 RBIs, .882 OPS), but he still hasn't come close to replicating his 2015 MVP season. Bottom line: When you sign for a contract like this, you best get your team in the playoffs sooner rather than later.
NL Central
Brewers -- Yasmani Grandal, C (1 year, $18.25M): Another high-value short-term signing for the Brewers, for whom Grandal was a key player down the stretch to clinch an NL Wild Card spot. He'll hit the market again this year, but this time without a qualifying offer as the rules prohibit a player from getting one twice. That should open up the market for him a bit.
Cardinals -- Andrew Miller, LHP (2 years, $25M): Miller was inconsistent and not the shutdown guy he had been in the past, but by the time the playoffs came around, he had mostly rounded into form.
Cubs -- Craig Kimbrel, RHP (3 years, $43M): He held out until June and never found his bearings, with a particularly rough September. He still has a couple of years to make good on this deal.
Pirates -- Jung Ho Kang, 3B (1 year, $3M): He was surprisingly re-signed after a series of off-field issues, but he had the worst year of his career (.617 OPS).
Reds -- Zach Duke, LHP (1 year, $2M): The Reds made most of their additions through the trade route rather than free agency, and it's a strategy they look like they're embracing in 2020 as well. Duke (5.01 ERA) didn't bring them much, but he didn't cost much, either.
NL West
D-backs -- Adam Jones, RF (1 year, $3M): He had a great start but fizzled as the season went on. Jones still surely had a hand in a surprising season for a team that's starting to look exciting.
Dodgers -- A.J. Pollock, CF (5 years, $60M): Pollock basically had the same year he's had his entire career: Good speed, good power, good bat … and mostly couldn't stay on the field.
Giants -- Derek Holland, LHP (1 year, $7M): Holland was an absolute mess for the Giants (5.90 ERA) and wasn't much better after being traded to the Cubs for cash in July.
Padres -- Manny Machado, 3B (10 years, $300M): Is Machado an upper-tier, top-10 MLB player? He might not be. But you are a lot better with Machado on your team than you are without him.
Rockies -- Daniel Murphy, 1B (2 years, $24M): It was thought that Murphy would be a perfect fit with the Rockies, both culturally and with his power bat. Culturally it might have worked out, but he had the worst year of his career with the bat, by far.