Kapler aware of public criticism after 1st year
Phillies skipper says entire coaching staff will return in 2019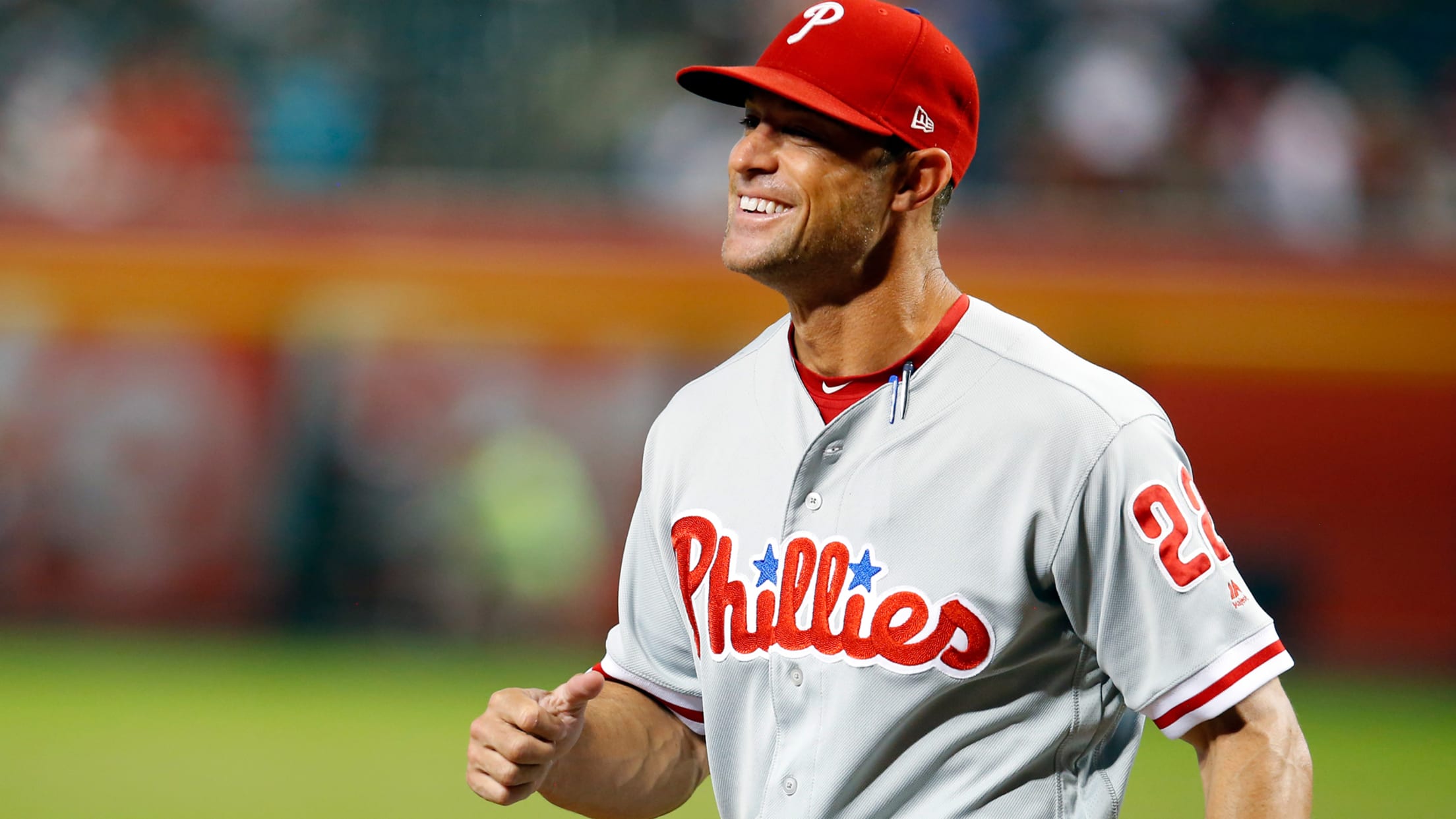 DENVER -- Gabe Kapler knows everything that everyone is saying and writing about him.He changes the Phillies' lineup too much. He pulls his starting pitchers too early. He plays too many players out of position. He makes too many pitching changes. He does not make a lineup or in-game decision
DENVER -- Gabe Kapler knows everything that everyone is saying and writing about him.
He changes the Phillies' lineup too much. He pulls his starting pitchers too early. He plays too many players out of position. He makes too many pitching changes. He does not make a lineup or in-game decision unless Philadelphia's research and development department tells him it's OK. He speaks hyperbolically about his players' performances. He does not hold his players accountable.
"I know what people think of me," Kapler said before Tuesday night's game against the Rockies at Coors Field. "I know how people are responding to me. Some of it I can do something about, and I will. There are other things that I'm just … first, I'm not willing to compromise my integrity to be a character.
"My job is to help the Philadelphia Phillies win baseball games. It's not to be a persona. But it doesn't mean I don't feel. Yes, I promise I get mad. I promise there are conversations that get loud. I promise I pound my fist from time to time. I'm not going to do it for show. It's not who I am."
Philadelphia had the second-best record (63-48) in the National League on Aug. 5. Kapler was a favorite to be named NL Manager of the Year. But the Phillies have the worst record (15-30) in the NL since then. Some fans are upset, wondering if Kapler will, or should, return next season.
He will. Kapler said everybody on his coaching staff will return, too.
"They've done a tremendous job," he said. "I think they are already seeking process improvement for 2019."
Asked how Kapler feels he fared in his rookie season, he only said he is holding himself accountable.
"How can I be better?" Kapler asked rhetorically. "What can I do differently? How can I support our staff better? How can I support our players better? How can I put them in a better position to succeed? Those are all the questions that I ask myself every single day, without fail."
Kapler will not ask himself if he should have called a team meeting during the current 45-game slide, during which they are 15-30 entering Tuesday's game. He never did, and he will not second-guess that decision. He said it is not his style to yell and scream and break things.
"I think, honestly, people have a hard time with it," Kapler said. "They want me to be that character. It's hard. It's not who I am. However, I think one of the things that's been missed in this season is that I feel what people feel. I suffer with people. I am extremely, extremely competitive. I [freaking] hate to lose. So all these things I share in common. People don't tend to really read it on me. And I think that's confusing for people. That's OK."
Of course, team meetings don't necessarily need to be a manager reading his players the riot act. Sometimes it is good just to hear a message from their leader.
"I need more than, 'Sometimes it works, and sometimes it doesn't work,'" Kapler said. "That's just my personality. I'm not flipping a coin. I'm not throwing [stuff] against the wall to see what sticks. I just don't do that. I want a reason. If I'm going to get the group together and have a conversation, I want a reason for it. I want to be very confident that it's going to be helpful."
Kapler expects things to be different next season. He said he and his coaches will improve. He said his players will improve. And, of course, Philadelphia is going to try to spend a ton of money to sign at least Manny Machado or Bryce Harper. Other moves are expected, too, because the Phillies must upgrade a mediocre offense and defense, which is the worst in the baseball.
"I think people are very aware of the resources that the Philadelphia Phillies have," Kapler said. "I don't think that there's any shortage of information on how we intend to be especially competitive in 2019."
These final two months of bad baseball have not changed that.
"What's very true is that we haven't played good baseball for quite some time," Kapler said. "You cannot argue with that fact. It's unacceptable. But it's a fact. You also cannot argue with the fact that we played very good baseball for a half-plus of the season. And finally, you can't argue with the fact that we have tremendous resources and a very young and talented core group of players. So if you look at all of those things combined, I think you have an especially attractive destination."