Kapler grateful for fans' generosity at holidays
Philly community rallies to help families affected by California wildfires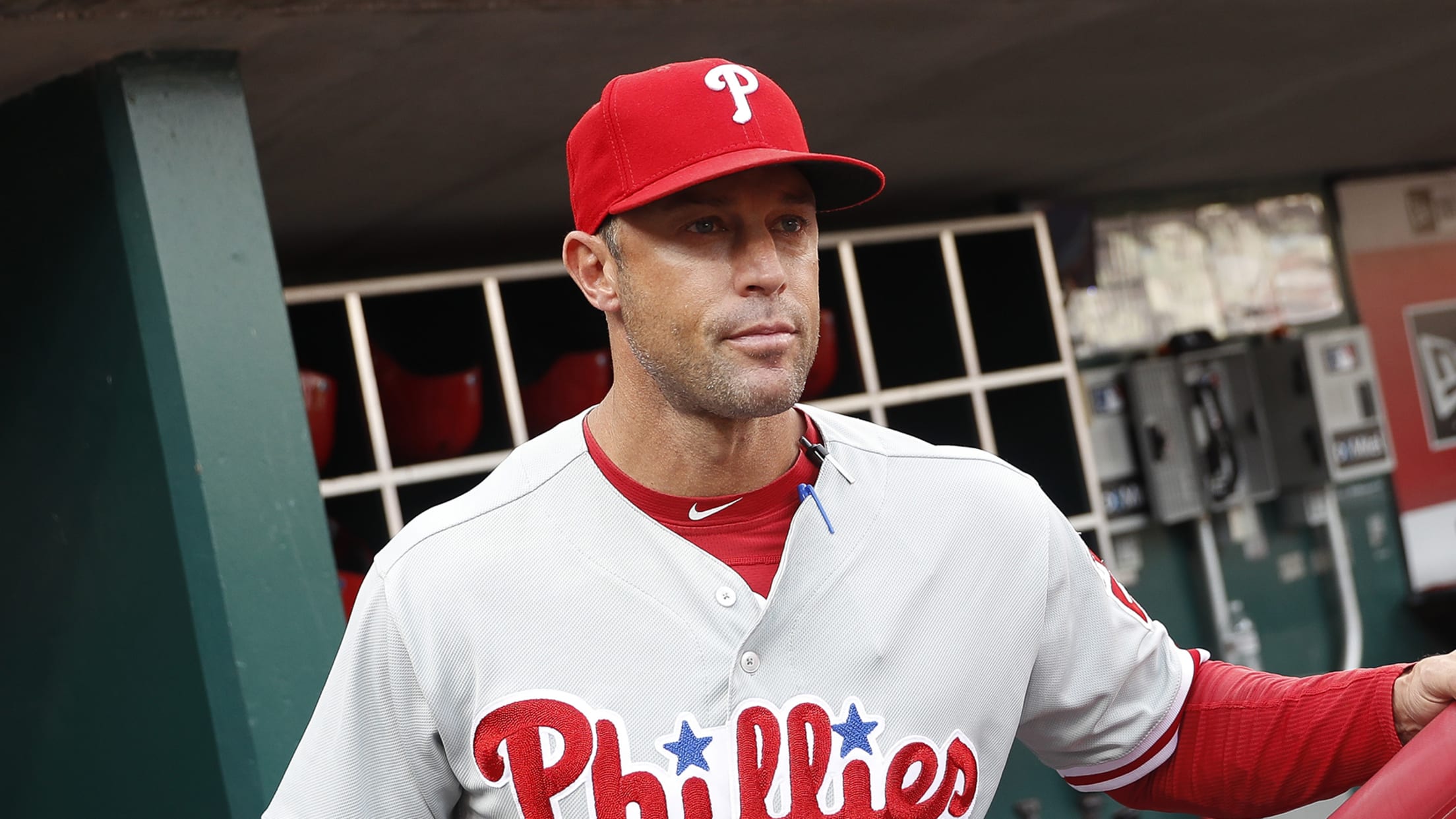 Philadelphia Phillies manager Gabe Kapler stands in the dugout in the second inning of a baseball game against the Cincinnati Reds, Saturday, July 28, 2018, in Cincinnati. (AP Photo/John Minchillo) (John Minchillo/AP)
PHILADELPHIA -- Gabe Kapler has thoughtfully shifted the focus from himself, his family and his home to others.Kapler understands that because he is the Phillies' manager, everybody wants to hear his story and have him share his feelings about his Malibu home burning to the ground last month in the
PHILADELPHIA -- Gabe Kapler has thoughtfully shifted the focus from himself, his family and his home to others.
Kapler understands that because he is the Phillies' manager, everybody wants to hear his story and have him share his feelings about his Malibu home burning to the ground last month in the Woolsey Fire that ravaged Southern California. But Kapler, who spent parts of 12 seasons in the big leagues, is keenly aware that he is better off than most people. He is not seeking sympathy. He and his family, he said, will be fine.
Others, however, need help. Kapler has asked people to help them. Phillies fans have responded to say they have.
"I am so grateful for the Phillies fans and Philly community for their generosity," Kapler said. "I know how many asks there are for people's time, money and attention, especially at this time of year. The response has been absolutely incredible, and I know that there are lives that are better specifically because of the donations and awareness from our city."
Kapler has asked people to donate to the California Community Foundation's Wildfire Relief Fund. The fund supports "intermediate and long-term recovery efforts for major California wildfires, as well as preparedness efforts." Earlier this month, Kapler autographed Phillies scoreboard Christmas ornaments in the Majestic Clubhouse Store at Citizens Bank Park. Those proceeds will benefit the Wildfire Relief Fund.
It needs all the support it can get.
"In terms of recovery," Kapler said, "it's going to take a while. Malibu is working hard to bounce back. Right now, sites are being evaluated for hazardous materials, and that's expected to be completed by January. Once that's done, debris removal will start. After the lots are cleared, people can start looking at rebuilding or repairing damage.
"I think the important thing to remember is that this is going to be a long process. People are going to be without housing for a long time. Going through insurance is a challenge, and, of course, insurance doesn't cover or replace everything. Tens of thousands of families were displaced, some temporarily, some permanently, and restoring their lives back to normalcy is likely to be a challenging path for many."