Kapler soliciting Phils on areas for improvement
Manager: 'There is nothing that will be sacred or off limits'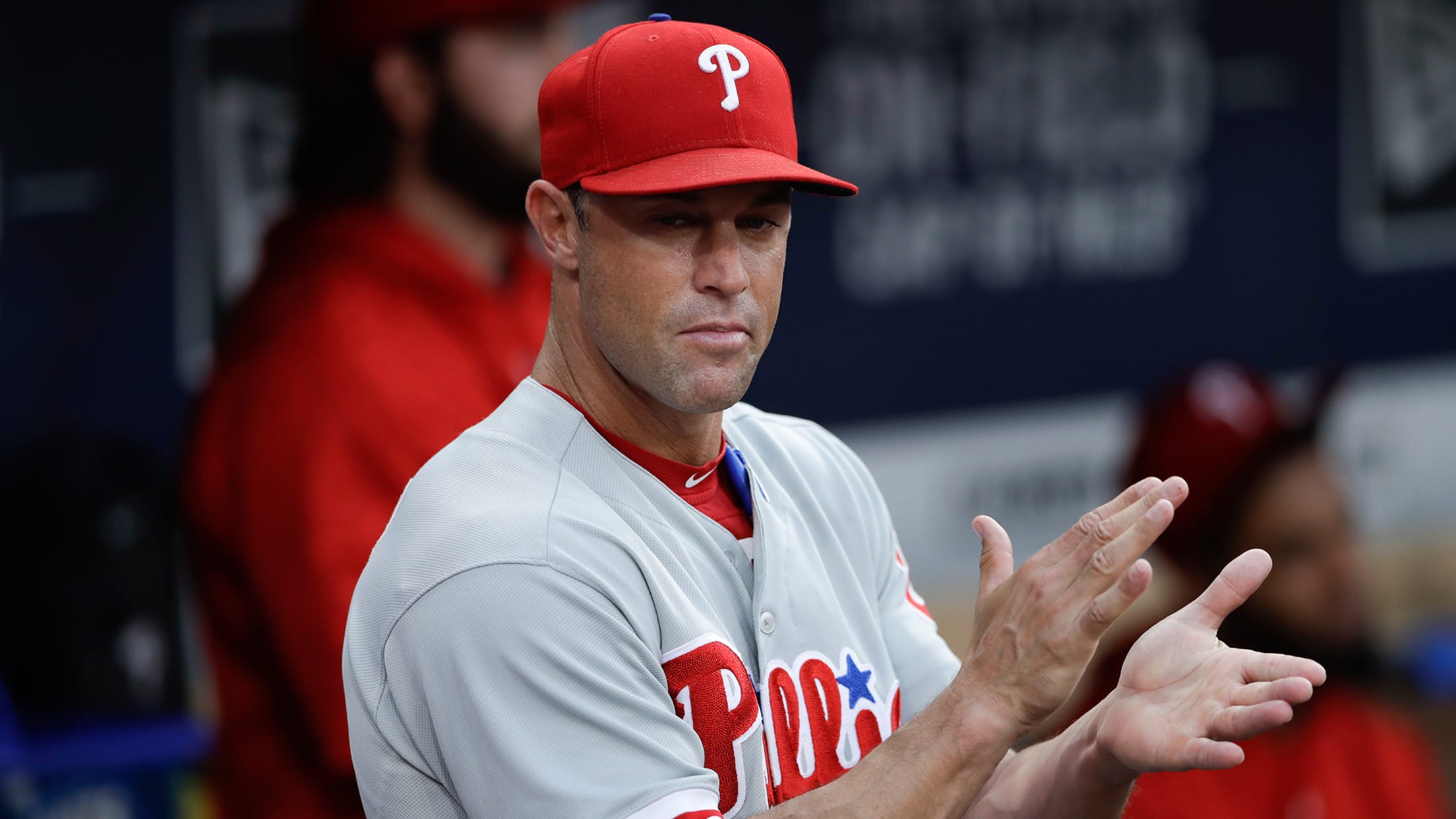 DENVER -- Gabe Kapler needs to be better in 2019. He knows this."I have a lot of room to grow and improve," he said in a text message Thursday morning.Kapler is searching internally and externally for help. He is conducting exit interviews this week with players, asking them about the
DENVER -- Gabe Kapler needs to be better in 2019. He knows this.
"I have a lot of room to grow and improve," he said in a text message Thursday morning.
Kapler is searching internally and externally for help. He is conducting exit interviews this week with players, asking them about the season, what did and did not work. He has sent anonymous surveys to his coaches and support staff, which includes athletic trainers, clubhouse attendants and media relations staff. He wants them to review his performance.
"I'm collecting as much information as I can because I know that adjustments need to be made for 2019," Kapler said.
"An area where we clearly fell short was in appropriately preparing our players for the grind of a pennant chase in August and September. The preparation for August and September of 2019 is beginning now. There are specific mental and physical challenges being issued to our players for the offseason so that everyone comes into Spring Training able to maintain for seven months."
But Kapler is reflecting on more than just August and September, when the Phillies went from 15 games over .500 on Aug. 7 to two games below .500 entering Thursday's series finale against the Rockies at Coors Field. He is reflecting on his job performance, too.
Most important, it involves the manager-player relationship. Kapler's players seem to support him, although they acknowledge that he is different than other managers. He does not talk like other managers. He does not act like them. He does not do things like them.
But he listens to the players. He reacts. They appreciate that. They are still trying to figure him out.
"The clubhouse is a space that needs constant attention," Kapler said. "Integrating personalities and ego is a continual focus, and I am driven to communicate ever more effectively. Everyone has their own desires about playing time, about positions, about roles. There is always a balance to strike between making people comfortable and seeking out advantages for our ballclub."
Maybe next season the Phillies do not option right-hander Zach Eflin to Triple-A to add a bench bat for a few days. Maybe they do not pinch-hit for Scott Kingery in the second inning. Maybe they give their starting pitchers more leeway to pitch out of jams and deeper into games. The research and development department might dictate those are the correct tactical decisions, but they also come at a cost in the clubhouse.
"I'm very cognizant of the emotional and mental toll decisions have for our players," Kapler said. "We're all individual humans, with our own individual needs, but also striving for a collective goal. I think I learn more about the individuals that make up our group every day, and I think this is an area that will continue to improve. I believe we have been successful in building up trust. I also believe we can do this more; never quitting even when we get tired or uncomfortable."
This is a critical offseason for the Phillies. Kapler knows this. The Phillies need to get better. He needs to get better.
"We will mine every single edge we can during the offseason," he said. "There is nothing that will be sacred or off limits."