Kapler standing with Neris in closer's role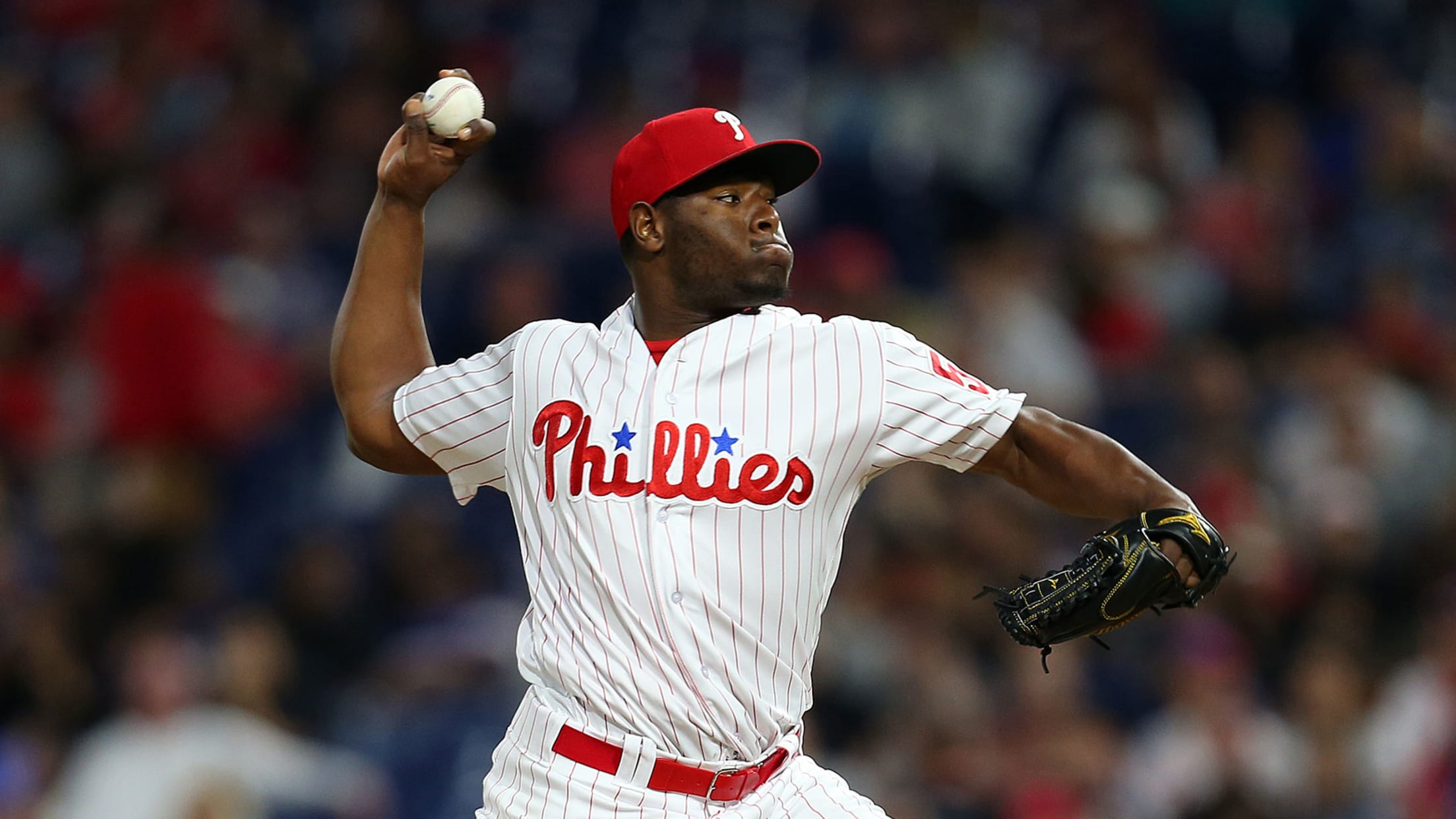 Hector Neris of the Phillies delivers a pitch against the Mets during the ninth inning of a game at Citizens Bank Park on May 11, 2018, in Philadelphia. Neris gave up back-to-back home runs to blow the save as the Mets defeated the Phillies, 3-2. (Rich Schultz/Getty Images)
PHILADELPHIA -- Phillies manager Gabe Kapler still has confidence in Hector Neris. He just might not turn to the right-hander in a save situation on Saturday night against the Mets.Neris has blown two saves in the past week, including Friday night, when he allowed back-to-back homers for the Mets' only
PHILADELPHIA -- Phillies manager Gabe Kapler still has confidence in Hector Neris. He just might not turn to the right-hander in a save situation on Saturday night against the Mets.
Neris has blown two saves in the past week, including Friday night, when he allowed back-to-back homers for the Mets' only runs in a 3-1 loss.
Kapler said after the game the Phillies will continue to use Neris if he is the "best option at any given scenario." The first-year manager stood by that Saturday.
Kapler said if Neris doesn't appear in a save situation Saturday night, it has to do with his recent usage, not his struggles. Neris has pitched three times in the past four days, including Thursday and Friday.
"Even if he is the best guy for the situation, we might not use him [on Saturday]," Kapler said. "But it's not going to be because we think he's not going to be effective. At any point, if he's the best guy to get three outs in the ninth inning in our estimation, he'll have that opportunity to do so."
Neris has blown three saves in 11 chances this season, and his season ERA hit 5.17 after allowing the three runs to the Mets. The 28-year-old also had some struggles in the early months of the 2017 season before becoming a reliable closer.
Neris converted his final 20 save opportunities last year and posted a 2.49 ERA in 42 games after June 21.
"It's nice to have that history to lean on," Kapler said. "The one thing we have seen from Hector are the flashes of the split being really nasty and him getting really big outs, big important outs. So that confidence never wavers, in part because we've seen it before."
Worth noting
• Right-hander Victor Arano will throw 20 pitches on a rehab assignment with Double-A Reading on Monday, Kapler said. Arano, a reliever, has been on the disabled list since April 30 with a strained right rotator cuff.
Stephen Pianovich is a contributor to MLB.com based in Philadelphia.