Lux arrives at Dodgers Summer Camp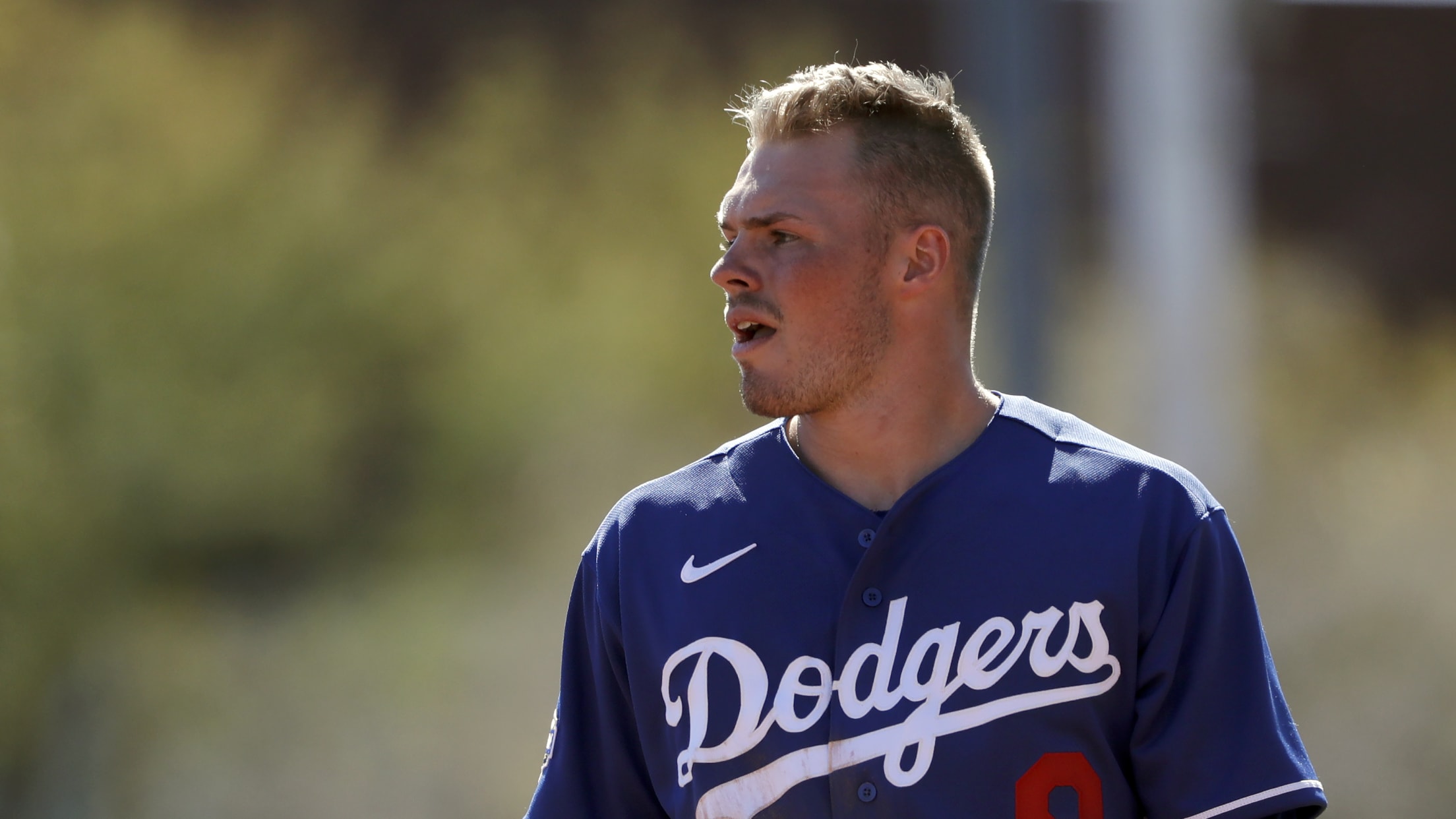 LOS ANGELES -- Second baseman Gavin Lux, the club's top-rated prospect and No. 2 overall in the game according to MLB Pipeline, reported to Dodgers Summer Camp on Friday. Manager Dave Roberts reconsidered after saying Lux would play in Friday night's intrasquad game, choosing instead to give the infielder a
LOS ANGELES -- Second baseman Gavin Lux, the club's top-rated prospect and No. 2 overall in the game according to MLB Pipeline, reported to Dodgers Summer Camp on Friday. Manager Dave Roberts reconsidered after saying Lux would play in Friday night's intrasquad game, choosing instead to give the infielder a few days of workouts before game action.
Roberts said he couldn't discuss why Lux had been one of seven 40-man players that did not report when camp opened a week ago. Still among the missing are closer Kenley Jansen, setup man Pedro Baez and outfielder A.J. Pollock.
In addition to Lux, the Dodgers significantly expanded their Summer Camp player pool by adding catcher Carson Taylor, second baseman Michael Busch, right-handed pitcher Landon Knack, right-handed pitcher Edubray Ramos, right-handed pitcher Bobby Miller, right-handed pitcher Ryan Pepiot and outfielder Anthony Garcia.
Miller (first round), Knack (second round) and Taylor (fourth round) were picked in last month's Draft. Ramos and Garcia were Spring Training invitees. Busch (first round) and Pepiot (third round) were taken in last year's Draft. The Dodgers now have 59 players in their player pool.
Lux, a first-round pick in 2016, was promoted from Triple-A into the Dodgers' starting lineup last season when Max Muncy was sidelined with a wrist fracture. Lux became the youngest player to slug a postseason pinch-hit homer at 21, but also averaged .240 in September and .222 in the playoffs.
Worth noting
• Joc Pederson, who hit each of his 36 home runs last year off right-handed pitchers, slugged a two-run homer off lefty Alex Wood in Friday night's intrasquad game. Those were the only runs in 5 2/3 innings off Wood, who is already built up to be the fourth starter when the season begins. Last year with Cincinnati, Wood was limited to 35 2/3 innings due to a back injury.
Julio Urías, the third starter, threw three scoreless innings for the other squad. Chris Taylor and Anthony Garcia, activated earlier in the day, homered off 21-year-old prospect Gerardo Carrillo.
• Management responded to position player input on the new center-field batter's eye by tarping over the sections of seats in the right- and left-field pavilions closest to the batter's eye. Max Muncy suffered an injured left ring finger earlier this month when hit by a pitch that he couldn't visually pick up against the new batter's eye, part of the $100 million outfield renovation.
Ken Gurnick has covered the Dodgers for MLB.com since 2001.