Astros nearing DL decision on Springer
All-Star outfielder's left quad injury continues to linger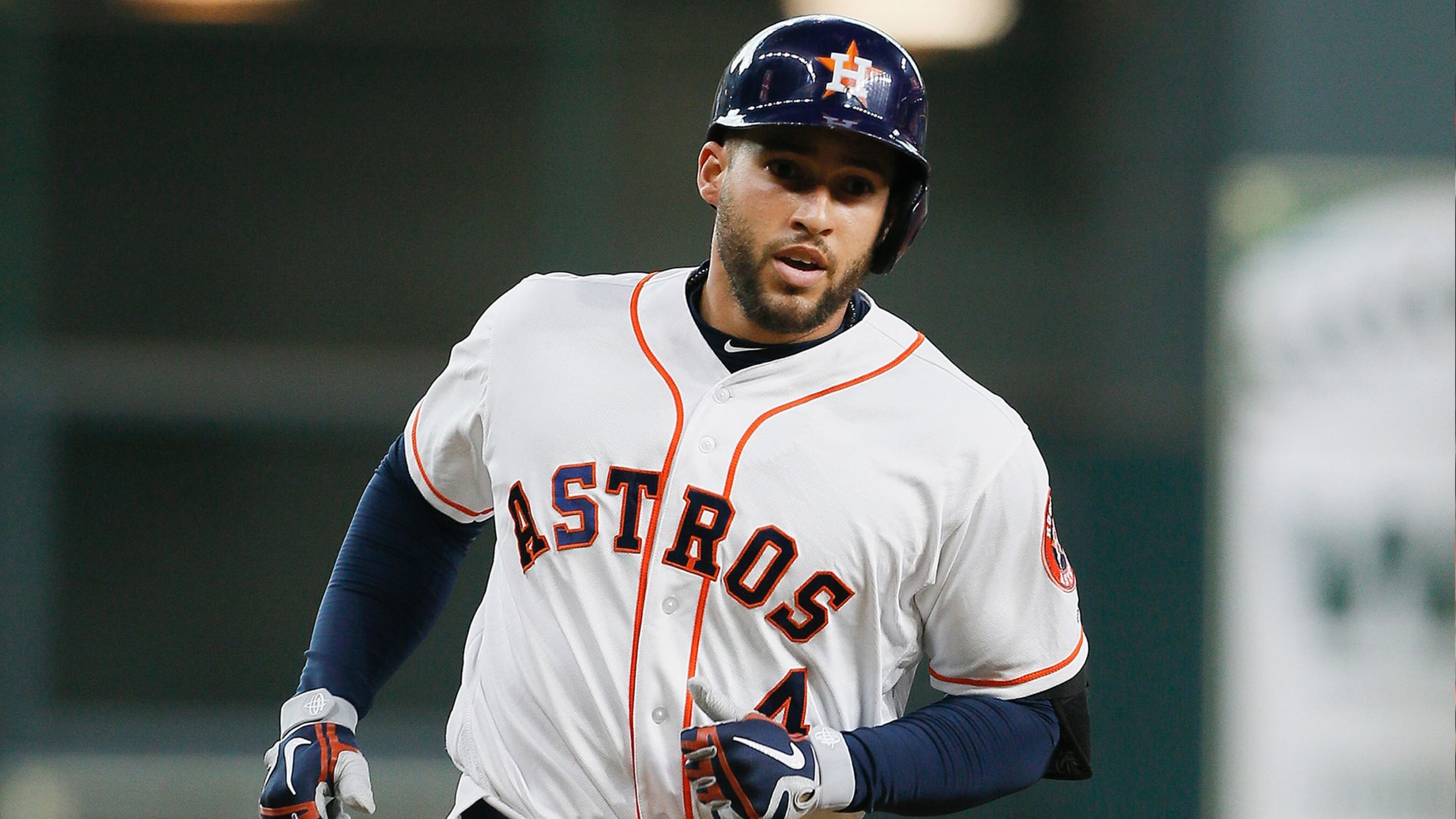 ANAHEIM -- George Springer wasn't in the Astros lineup on Saturday, and he won't be in the lineup on Sunday, either.The outfielder is still battling left quad soreness and hasn't played since Sunday in Oakland. Astros manager AJ Hinch said the team will wait until Monday to decide whether to
ANAHEIM -- George Springer wasn't in the Astros lineup on Saturday, and he won't be in the lineup on Sunday, either.
The outfielder is still battling left quad soreness and hasn't played since Sunday in Oakland. Astros manager AJ Hinch said the team will wait until Monday to decide whether to put Springer on the 10-day disabled list.
As Hinch put it, the team's main concern with Springer is his soreness affecting his burst while playing in the outfield.
"I'm waiting for some confidence that he can go and get after it," Hinch said. "If you look at some of the plays that were made yesterday -- Josh Reddick's diving play in right-center, a play down the line, Marwin Gonzalez having to go all the to the left-field fence, Michael Trout's triple. There are just plays that are going to have be made in the outfield that are full-bore, instinctual, go-get-the-ball plays, and until he's confident and has no fear, I'm not going to play him."
Springer had just returned from the DL last Friday after a 10-day stint with a sore left thumb. During his three games back last weekend vs. the A's, Springer was 3-for-13.
Affecting the Astros' decision-making is the fact that putting Springer on the DL would keep him out until September due to MLB rules preventing teams from placing a player on the DL more than three days retroactively. With a key series coming up next against the Athletics, the team doesn't want to rule out Springer until it feels it has to.
However, Hinch was also frank about not wanting Springer back unless the outfielder is truly 100 percent. He essentially invoked Murphy's Law, which says anything that can go wrong, will go wrong.
"It's not a pace-yourself sport," Hinch said. "I can almost assure you on Monday that he's going to get on first base and [Jose Altuve] is going to hit a ball in the gap and he's going to have to score from first. I can't control that once I put his name in the lineup."
Worth noting
Brian McCann, Jake Marisnick and Chris Devenski all got Saturday off during their rehab assignments, but they're scheduled to jump back into action on Sunday.
McCann will DH on Sunday for Triple-A Corpus Christi and is lined up to catch seven to nine innings on Monday.
Marisnick will play center field on Sunday for Double-A Fresno.
Devenski will pitch Sunday for Corpus Christi and try to bounce back from allowing a homer to Athletics prospect Tyler Ramirez on Friday. But as Hinch told it, the homer was comically not Devenski's fault.
"Devenski gave up a homer last night that went sort of Jose Canseco-style-caught, thrown-over-the-fence, homer," Hinch said. "That was his homer. That was how [Corpus Christi manager Omar Lopez] texted me. Basically, 'Don't punish Devenski for the homer, we threw it over the fence.'"
Jack Baer is a contributor to MLB.com based in Southern California.