Soto still aims to rejoin White Sox in 2017
Veteran catcher underwent elbow procedure in May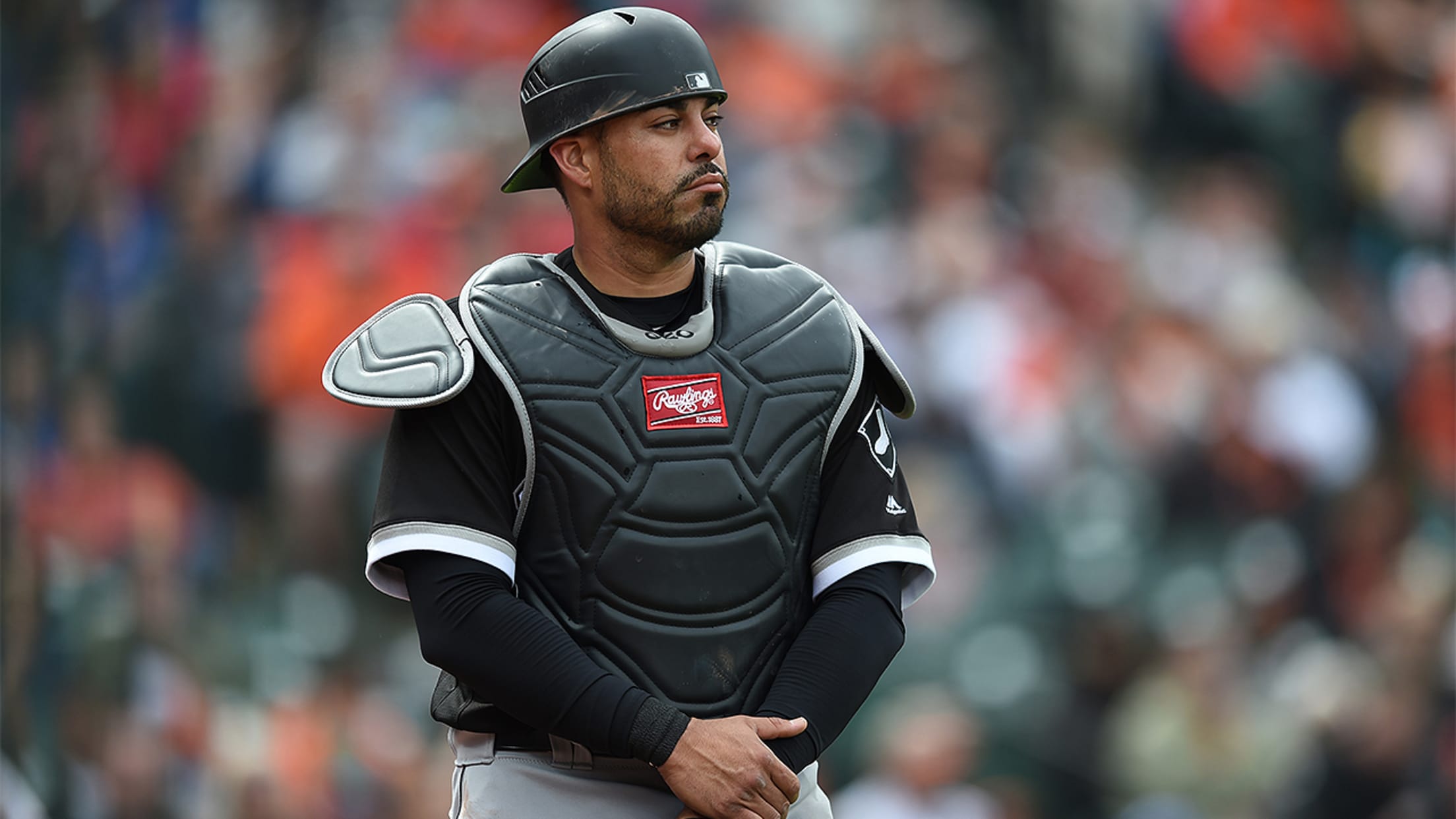 "Everything feels normal inside of my arm. Still waiting on the progress to develop the strength," Geovany Soto says. (AP)
CHICAGO -- Geovany Soto hopes to return to the White Sox during the 2017 campaign. But the veteran catcher, who had elbow surgery on May 16, won't make any promises beyond optimism."To be honest, I want to believe so. But nothing is definite," Soto said. "We still have to see
CHICAGO -- Geovany Soto hopes to return to the White Sox during the 2017 campaign. But the veteran catcher, who had elbow surgery on May 16, won't make any promises beyond optimism.
"To be honest, I want to believe so. But nothing is definite," Soto said. "We still have to see how everything responds. Everything has been going great. I want to feed off of that.
"Right now, it has been great progress. They are taking great care of me here, the medical staff and the strength and conditioning. Everybody is just trying to work hard to be the best I can be the sooner I can be."
Soto, 34, underwent arthroscopic surgery for debridement with loose body removal on his right elbow after being placed on the disabled list for the second time on May 10 with right elbow inflammation. His recovery was scheduled to take a minimum of 12 weeks. He is batting .190 with three home runs and nine RBIs over 13 games in 2017, his second run with the White Sox.
As of Thursday, Soto -- who is signed through this season -- has not resumed any sort of baseball activity.
"No, not really," Soto said. "A lot of heavy training for my arm and my body and legs. Everything feels normal inside of my arm. Still waiting on the progress to develop the strength.
"Physically, everything is 100 percent inside the arm. They are just waiting on the healing and on the process of strengthening. Physically everything else feels 100 percent."
Kevan Smith and Omar Narvaez have taken over behind the plate in Soto's absence. Soto has tried to help them when they work together at home.
"Give them my two cents of whatever the situation might be to try to help them," Soto said. "But all the coaching staff and Chief [bullpen catcher Mark Salas] and all the catching guys are on top of everything too. I just want to be able to be here for them and to be able to be a hand or an ear for them to talk."
New addition to the Garcia family
Avisail Garcia and his wife, Anakarina, welcomed their first son, Avi, who was born on Thursday. He joins their daughter, Annarella, as part of the Garcia family.
"I'm going to give him as much time as he needs," White Sox manager Rick Renteria said of Garcia, who probably won't go on the paternity list. "If he wants to come in tomorrow late to be able to come out and play tomorrow night, I'll do that. Anything I can to do accommodate, whatever he wants to do in order to allow him to be here."
Welcome to the family, Avi García! Congrats @AvisailGarcia and family. #BabySox pic.twitter.com/cnf56EezaF

— Chicago White Sox (@whitesox) August 24, 2017