Marquez giving back to hometown in Venezuela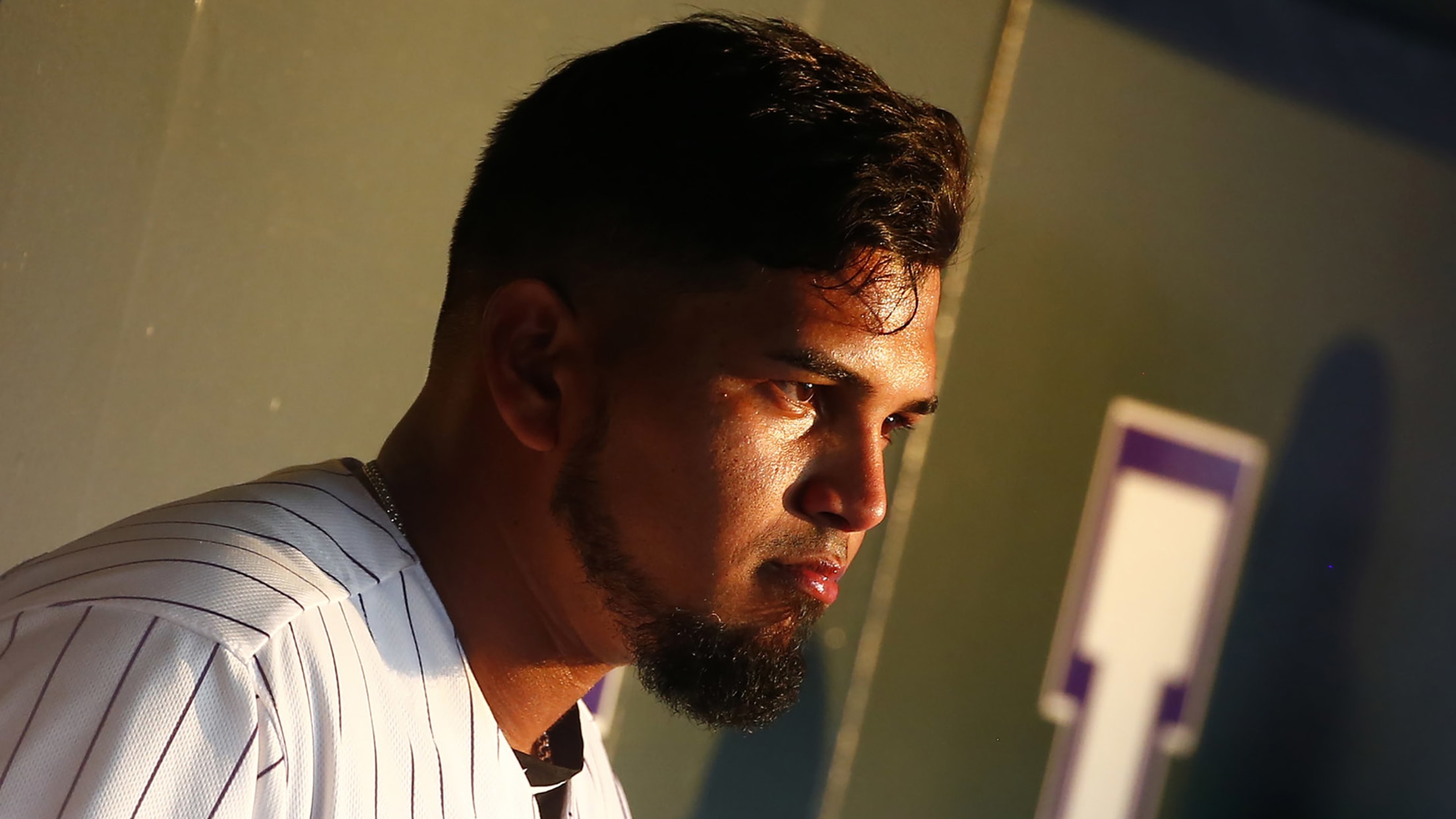 Colorado Rockies starting pitcher German Marquez watches from the dugout during the sixth inning of the team's baseball game against the Pittsburgh Pirates on Saturday, July 22, 2017, in Denver. (AP Photo/Jack Dempsey) (Jack Dempsey/AP)
DENVER -- Growing up in San Felix, Venezuela, Rockies right-hander German Marquez learned from his father that the best gifts aren't the ones you receive.German Marquez Sr. works in an aluminum factory, and through the company he had his family would hand out toys to the children in town on Christmas
DENVER -- Growing up in San Felix, Venezuela, Rockies right-hander German Marquez learned from his father that the best gifts aren't the ones you receive.
German Marquez Sr. works in an aluminum factory, and through the company he had his family would hand out toys to the children in town on Christmas Eve.
"On the 24th, we would be excited and be ready to go," said Marquez, who said his dad will soon retire from the aluminum factory. "I shared a lot of this with my family. A lot of the toys came from where he worked."
This Christmas, the 23-year-old Marquez, after establishing himself as one of the National League's top young pitchers in 2018, will keep the tradition going.
Working through his agent, Daniel Szew of L.A. Sports Management, and in conjunction with Timbuk Toys, Marquez is handing out toys in his hometown for the holiday. Timbuk Toys donated a number of toys and sold more at a 30 percent discount. A total of 310 toys were recently shipped to San Felix, according to Timbuk Toys owner, founder and president Sallie Kashiwa.
• Rockies' community programs
"I feel like it's important for kids to be looking forward to toys at Christmas time," Marquez said. "With the situation the country is going through, it's part of my obligation to give back to the community because I have the resources and ability to.
"It's difficult, like the rest of Venezuela, but people get up in the morning, they go to work, and they go out and fight just to get some food on the table daily."
Marquez went 14-11 with a 3.77 ERA that ranked eighth-lowest in club history for a starter who qualified for the league title. His .241 batting average against was sixth-lowest in team history. But he spent the year working on becoming more than a just a pitcher, but a force for good in his hometown.
About five months ago, he set up Team Marquez.
"It's not like a full-blown, registered foundation," Marquez said. "It's a group of family members that cook for people, go to hospitals in the area and help out where they can."
The Christmas toy distribution was Marquez's next step.
"I remember him handing out some toys last year, but it wasn't really through him but through one of his friends' foundations," said Szew, who translated for Marquez during the phone interview. "This year, we got to talking once he was a little more established. It was really his idea, and he was really on board."
Marquez is looking to do something similar in the Denver area during the season.
"We would use this as an opportunity to collect more donations from the customers who come to meet him, while creating a marketing opportunity for him and for Timbuk Toys," Kashiwa said.