Notes: Bautista likely won't need surgery
Hard-throwing righty suffered strained flexor mass Saturday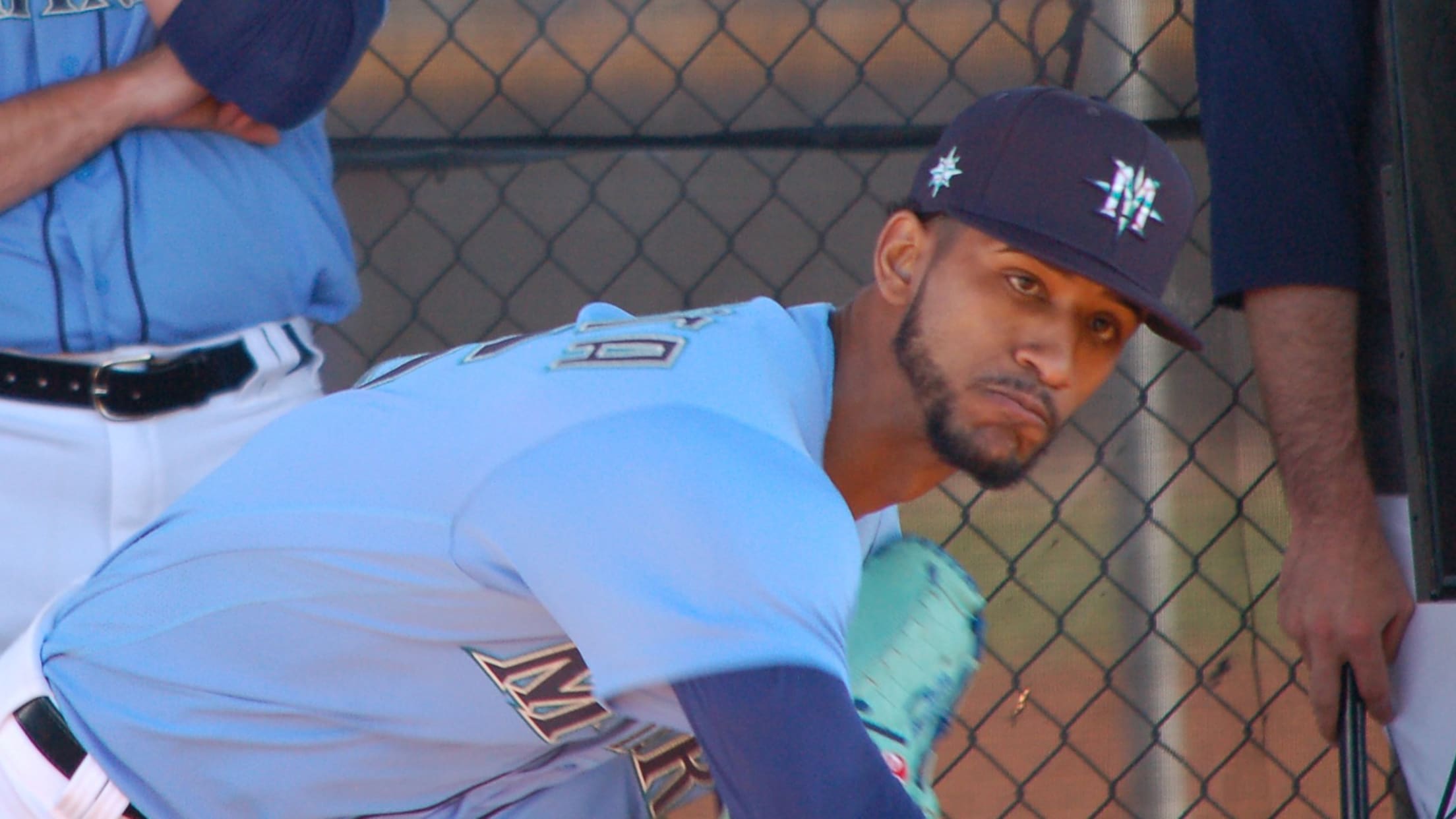 SEATTLE -- Moments after lighting up the T-Mobile Park radar gun with a 101-mph fastball on Saturday, Mariners reliever Gerson Bautista felt a twinge in his right elbow. Tests on Sunday revealed a strained flexor mass, which means the 25-year-old right-hander won't be available when Seattle opens play in Houston
SEATTLE -- Moments after lighting up the T-Mobile Park radar gun with a 101-mph fastball on Saturday, Mariners reliever Gerson Bautista felt a twinge in his right elbow. Tests on Sunday revealed a strained flexor mass, which means the 25-year-old right-hander won't be available when Seattle opens play in Houston on July 24.
Manager Scott Servais said Monday the good news is Bautista won't likely require surgery. Left unspoken was the difficulty of returning in time to participate in the 60-game schedule. Mariners outfielder Mallex Smith missed all of Spring Training last year with a strained flexor mass, and he needed six weeks to heal.
Some MLB pitchers have returned in four weeks from mild flexor mass strains, while others have missed two months or more. But elbow issues often lead to Tommy John surgery for pitchers, so the Mariners are pleased that the initial diagnosis didn't indicate a more serious problems.
Since being acquired from the Mets in December 2018 in the Robinson Cano deal, Bautista has opened eyes in both his Spring Trainings with a live arm and an intriguing fastball/slider combination. But he strained his right pectoral muscle in the 2019 camp and now -- after throwing well in Arizona earlier this spring -- is sidelined again.
"I feel bad for him," Servais said. "He stayed in Arizona the whole time. Both he and Yohan Ramirez were down in Arizona and working out and throwing as much as anybody that's come into this camp with a group of guys down there and some guys from other teams, friends of theirs who were doing live ABs and different things like that throughout the entire downtime.
"He threw well in early spring and we had very high hopes of him making our club and working himself into a meaningful role in our bullpen. So that is a blow in that regard. But trying to make the positive out of it, it's not going to be something that sets him back for 18 months or anything like that. He will be back."
Stay hot, young man, stay hot
It's difficult to be any more impressive than Kyle Lewis has been in the early going of Summer Camp, as the rookie outfielder went 3-for-3 with three home runs and two walks in his first two intrasquad games.
"We want to wrap him in Saran wrap right now and just stick him in a box somewhere and we'll put him on the plane to go to Houston [to open the season on July 24]," Servais said. "He's been great. He looks phenomenal. We really saw it from the first workout here, and it's carried over to the games.
"The sky is the limit. I keep saying that with Kyle, but the bat, the power is there, and I'm really encouraged by what I've seen in the outfield as well. His jumps have been very good in center field, he's very comfortable out there. I think teams will challenge him early on, because they haven't seen him in center field that much. But for right now, I couldn't ask for anything more than what we've seen out of Kyle Lewis."
Reinforcements on the way
Servais said Monday morning that reliever Zac Grotz has been cleared to join the Mariners' workouts and three other previously unseen players -- center fielder Mallex Smith, utility man Dylan Moore and catcher Joe Hudson -- were on the field playing catch and doing some running prior to the afternoon intrasquad game.
That leaves veteran reliever Yoshihisa Hirano as the only Mariner who hasn't been seen yet since Summer Camp opened on July 3.
The Mariners announced that three people tested positive on their initial COVID-19 tests prior to camp, but they have not released their names. Major League Baseball has instituted a COVID-19 list this season, although clubs will not announce which players are placed on it due to privacy laws regarding individuals' health.
Players may address their status if they wish, though they are not required to do so. Merely being placed on an injured list or held out of camp is not confirmation that a player has tested positive for COVID-19. For example, potential exposure to a person who has the virus can be sufficient cause.
While there are only 11 days until Opening Day, Servais said it's still possible for late-arriving players to be part of the initial 30-man roster.
"I wouldn't rule it out, but the clock is ticking," he said. "Hopefully soon we'll be able to get a few more guys into camp. If it goes three or four more days, you're probably behind the eight ball a little bit on jumping on the plane and heading to Houston with us. But the No. 1 thing here -- and I don't want to get away from this as we're all getting excited and getting close to playing competitive games against other teams -- is the safety of our players and coaching staff.
"That is the No. 1 thing on my mind every day, that we're following protocols and our guys are doing the right thing away from the ballpark. We do need to keep things in perspective. We're just happy to be playing. If some guys start a little late, then so be it. We'll get them out here when they're healthy and ready to go."