Stanton made pitcher say 'Wow!' after HR 
No one hits the ball harder than Stanton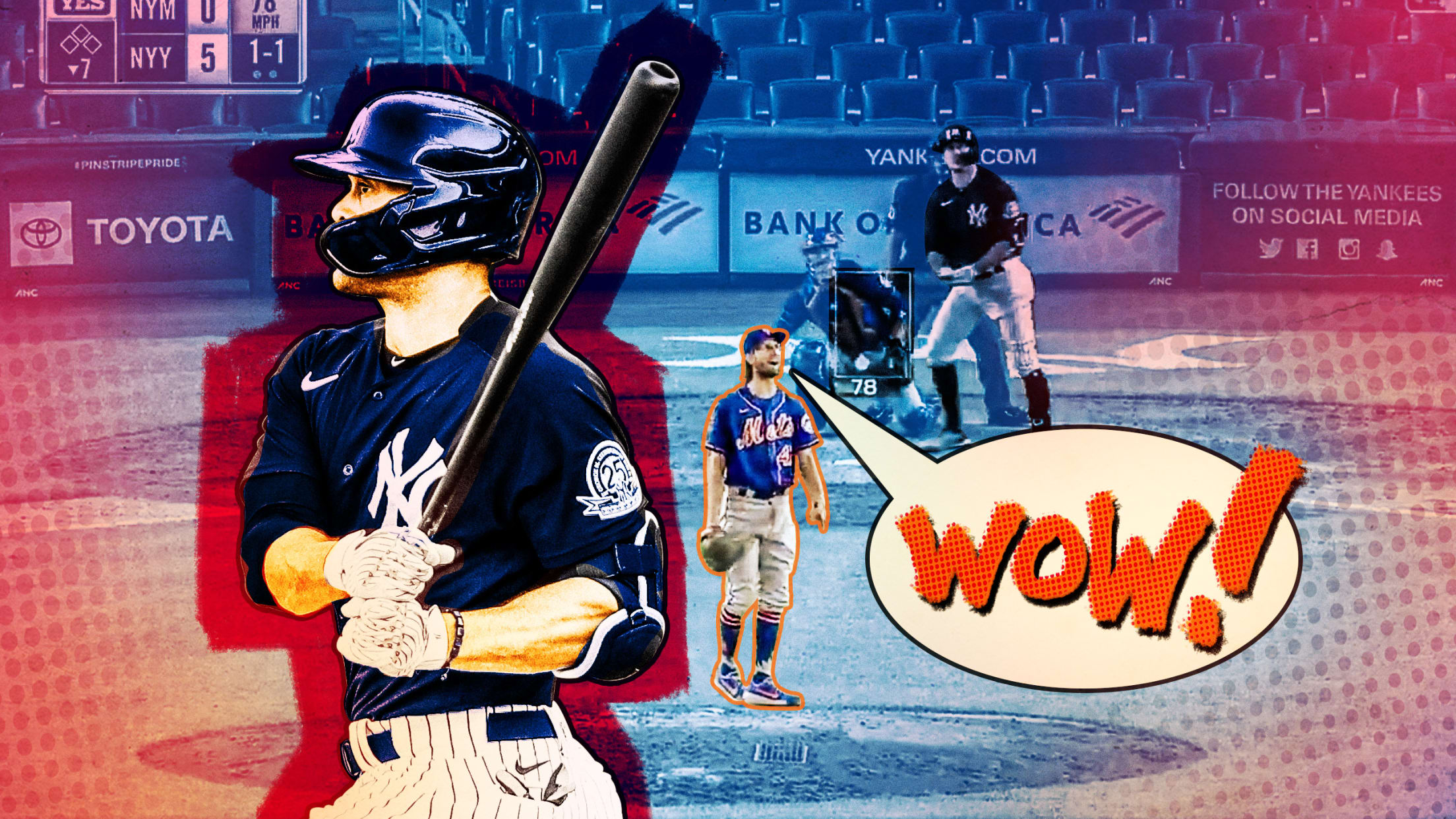 (Tom Forget / MLB.com)
When a pitcher gives up a home run, they'll usually react with anger or a deep, soul-sucking sadness as they slump their shoulders and wonder how they could have failed so tremendously. But occasionally, when a baseball meets the bat of a truly great hitter, they can only react with
When a pitcher gives up a home run, they'll usually react with anger or a deep, soul-sucking sadness as they slump their shoulders and wonder how they could have failed so tremendously.
But occasionally, when a baseball meets the bat of a truly great hitter, they can only react with awe.
That's what happened on Sunday night when the Yankees and Mets played an exhibition game at Yankee Stadium. While the Bronx Bombers showed off the kind of power that helped them hit 306 home runs last season, Giancarlo Stanton made the loudest noise.
In the bottom of the seventh inning, Mets reliever Chasen Shreve tried to sneak a breaking ball into the bottom of the strike zone. Stanton was ready for it and crushed it 448 feet. Shreve could only look up and say, "Wow."
.@Giancarlo818 hit this baseball very far. 😳 pic.twitter.com/GCbvbFd8sI

— MLB (@MLB) July 20, 2020
Yeah, this would be our reaction, too: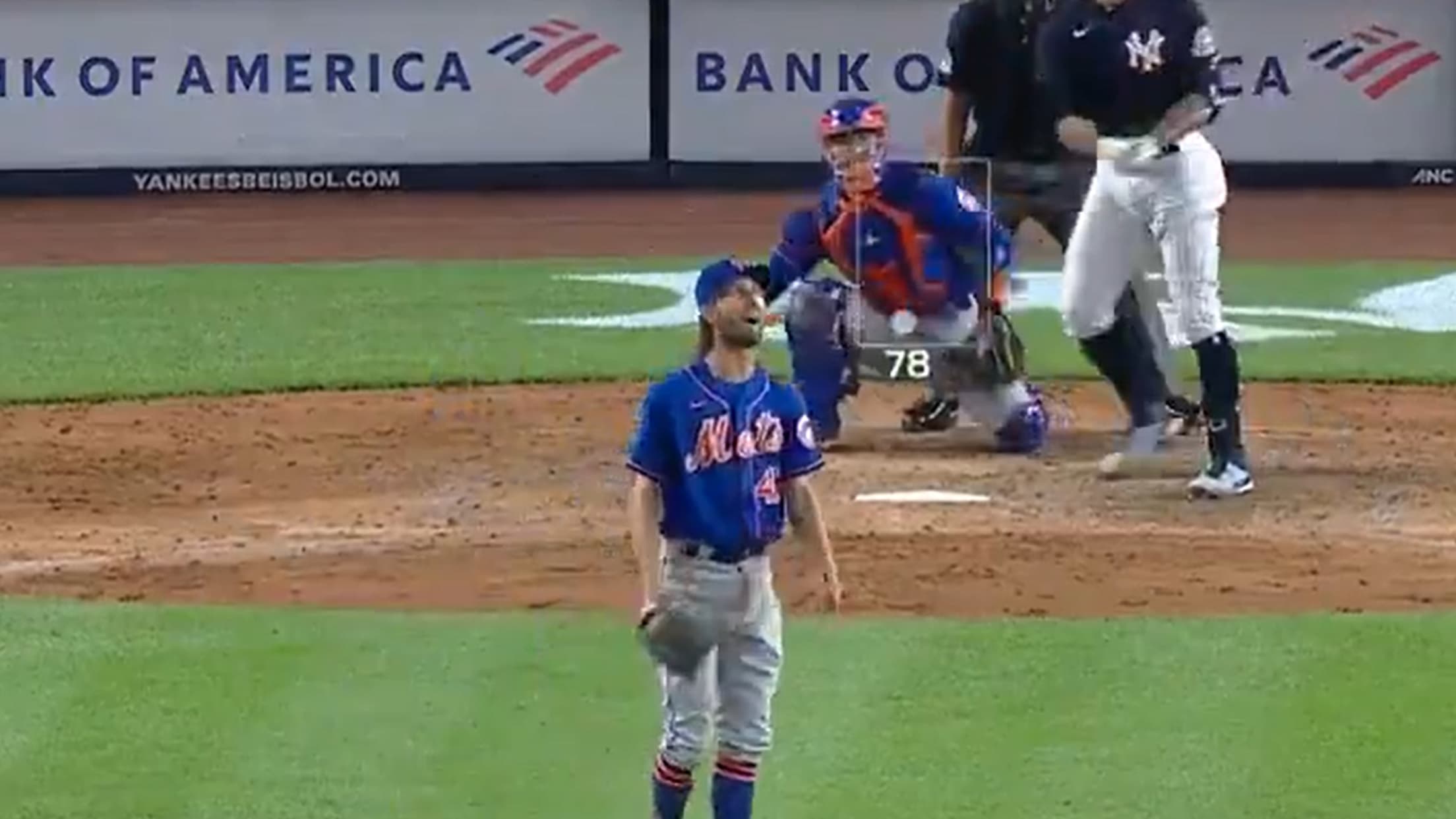 It's not surprising that Stanton hits baseballs hard enough to stupefy his opponents. Since the Statcast era began in 2015, no player has hit more balls 113 mph or harder. Despite missing half of 2015, 40 games in 2016 and almost all of last season, Stanton has more than doubled the number of laser beams that second-best Nelson Cruz has hit.
Giancarlo remains firmly in his own tier in terms of hitting the ball hard

most balls hit 113+ MPH in the @statcast Era (2015-):

1. Stanton: 160
2. Cruz: 79
3. Judge: 77

2x more than 2nd place and he missed half of 2015 and basically all of 2019!!!!!!! WTF!!!!!!!!!!!!!!!!!! https://t.co/HpDeX5xrZ3

— Céspedes Family BBQ (@CespedesBBQ) July 16, 2020
Stanton also has the record for the highest exit velocity on a hit with an absolutely terrifying 122.2 mph single in 2017. It may not be his most impressive looking highlight, but I'm sure the infielders were glad they weren't positioned in front of it:
Michael Clair writes for MLB.com. He spends a lot of time thinking about walk-up music and believes stirrup socks are an integral part of every formal outfit.