A pair of Stanton HRs unlike any you've seen
Giancarlo Stanton allowed himself to enjoy his ninth-inning grand slam for just a few moments after the Yankees' victory in Game 1 of the American League Division Series on Monday night before switching his focus to Game 2, saying, "I've got more to do tomorrow." He wasted no time backing
Giancarlo Stanton allowed himself to enjoy his ninth-inning grand slam for just a few moments after the Yankees' victory in Game 1 of the American League Division Series on Monday night before switching his focus to Game 2, saying, "I've got more to do tomorrow."
He wasted no time backing up that statement in Tuesday's 7-5 loss to the Rays in Game 2 of the ALDS, crushing home runs in his first two at-bats against Tampa Bay starter Tyler Glasnow, with the second traveling a whopping 458 feet.
"Yeah I don't think it was [458 feet]," Stanton said with a smirk, indicating he thought it was farther. "But that doesn't matter, either. … I put a good swing on it and that's all I was worried about. You kind of black out sometimes on those."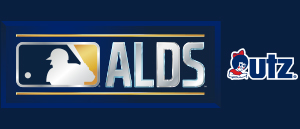 Stanton mashed homers off Indians relievers Cam Hill and Phil Maton in each of the two games in Cleveland last week before his grand slam on Monday night against Rays reliever John Curtiss. Stanton stepped to the plate less than 24 hours later and launched a game-tying solo blast in the first and added a three-run long ball in his next plate appearance, penciling his name into numerous history books.
Stanton became just the third Yankee to homer in four straight postseason games, joining Lou Gehrig (1928-32) and Reggie Jackson (1977-78). He's also the third player to homer in each of his team's first four games of a single postseason, joining Juan González (1996) and Jeffrey Leonard (1987). He will have the chance to be the first to homer in a club's first five games of a postseason on Wednesday.
"Yeah, that's pretty cool," Stanton said. "But that's stuff that you look at after the year's done. But definitely cool. I didn't know any of that."
The list didn't stop there. Four consecutive postseason games with a home run is tied for the third-longest single-postseason streak behind Daniel Murphy (2015, six straight) and Carlos Beltrán (2004, five straight).
• Longest HRs in postseason since 2015
With five homers and 11 RBIs in the Yankees' first four playoff games this season, Stanton is the first player in Major League history to launch at least five homers and record 10 or more RBIs in any four-game span in a single postseason, according to STATS.
New York may not have walked away with the victory in Game 2, but the club surely received some encouraging signs that Stanton's bat could be the one to lean on throughout the rest of the series. Even though he didn't record a hit in either of his final two plate appearances, Stanton proved he's far from slowing down.
After homers with 114.8 mph and 118.3 mph exit velocities, Stanton became the first player to have at least three batted balls with an exit velocity of at least 110 mph in a single postseason game tracked by Statcast (since 2015) with a 110.8 mph lineout in the eighth.
Giancarlo Stanton tonight:

114.8 mph HR
118.3 mph HR
110.8 mph lineout

He's the 1st player with 3+ batted balls with a 110.0+ mph exit velocity in a single postseason game tracked by Statcast (since 2015).

— Sarah Langs (@SlangsOnSports) October 7, 2020
His first rocket on Tuesday came on a curveball at the top of the strike zone. It was the eighth postseason homer hit with at least a 114 mph exit velocity in the Statcast Era, until Stanton made it nine two innings later. He's now responsible for four of those nine. The first bullet also had a 15-degree launch angle, which is the lowest on any postseason home run tracked by Statcast.
"I don't know if I've ever seen a letter-high curveball hit out to not straight-away right but to the right of straight-away right on a line like he did," Yankees manager Aaron Boone said. "It's one of those swings that only Giancarlo kind of produces."
His second blast was a three-run no-doubter that went 458 feet and was 118.3 mph off the bat, the hardest-hit postseason HR since Statcast began tracking in 2015. Stanton took his time watching that one disappear into the San Diego sky.
"I thought it was going to hit the scoreboard where that was going," Boone said. "And then obviously, a great at-bat in his last at-bat where he smokes the ball to left. So it's really good to see him continuing to have these kind of at-bats, and looking forward to seeing him go out there and continue it tomorrow."