Shoulder strain keeping Stanton sidelined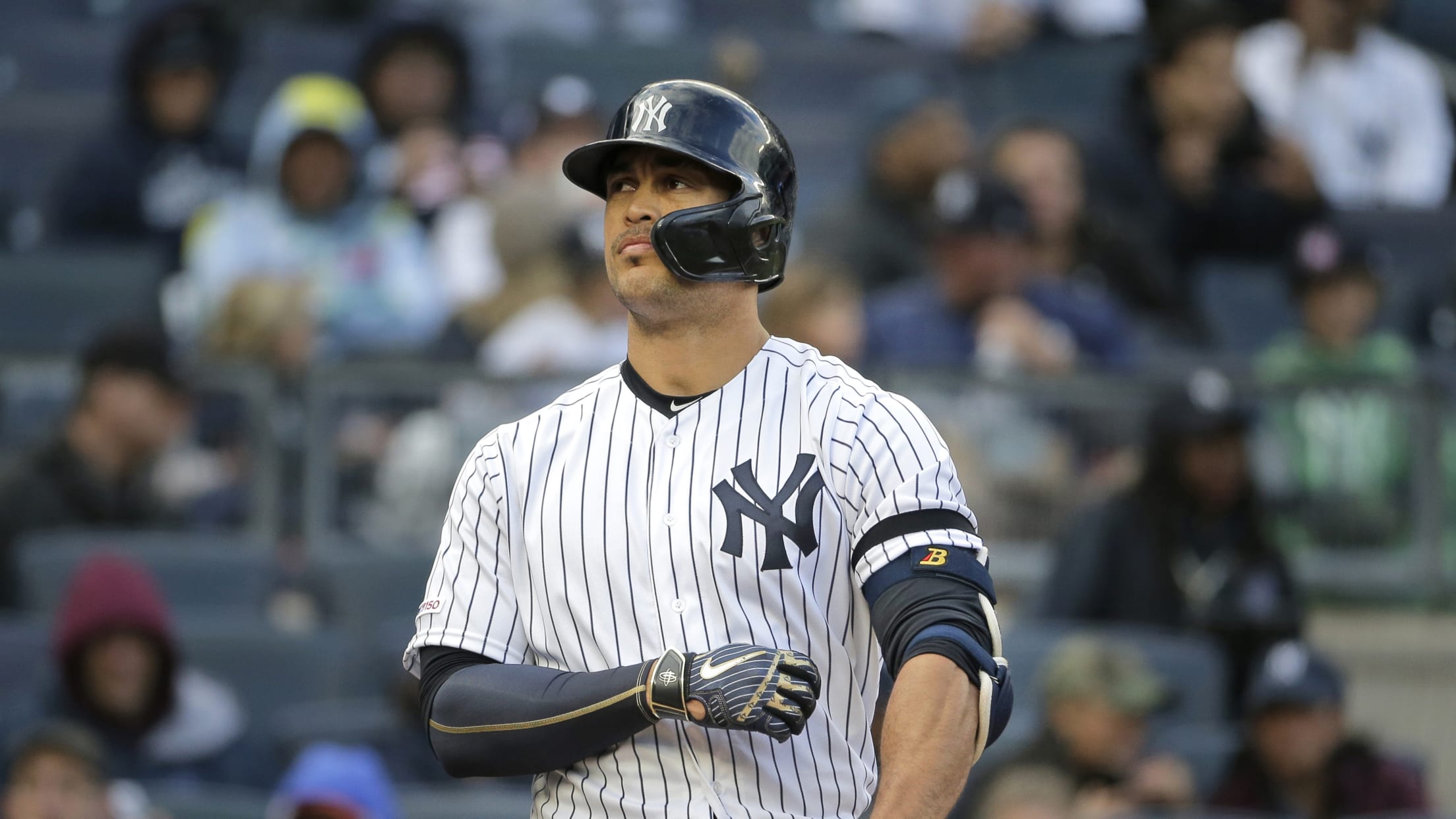 NEW YORK -- Nearly three weeks after Giancarlo Stanton received a cortisone injection to treat his left shoulder, having been evaluated by a California-based specialist, the Yankees announced that the slugger is attempting to rehab a left shoulder strain. Manager Aaron Boone initially claimed on Tuesday that he did not
NEW YORK -- Nearly three weeks after Giancarlo Stanton received a cortisone injection to treat his left shoulder, having been evaluated by a California-based specialist, the Yankees announced that the slugger is attempting to rehab a left shoulder strain.
Manager Aaron Boone initially claimed on Tuesday that he did not know what the diagnosis was for Stanton's lingering injury, at one point saying, "He doesn't have a perfect shoulder by any means. He's dealt with varying degrees of just a dead period or some soreness in there and whatnot."
Immediately following Tuesday's rainout against the Orioles, a Yankees spokesperson clarified that Stanton's injury is a left shoulder strain.
Stanton was initially placed on the injured list with a left biceps strain, sustained on March 31. According to the Yanks, that injury has healed.
"I'm playing catch-up from the biceps injury, so I took a little step back," Stanton said on May 6. "[The diagnosis was] just give it some extra time. The biceps blowing out, the whole arm had to get strength to build with each other. Just give it more time."
Stanton is at the Yankees' Player Development complex in Tampa, Fla., where Boone said that he is continuing to hit off live pitching and perform defensive drills, despite the shoulder issue.
"I think it's been something that's been a minor nagging thing with him," Boone said. "I think part of it with being down with the biceps, trying to attack that as well because he's just dealing with some fatigue stuff and being a little dead."
The 29-year-old Stanton played in each of the Yanks' first three games this season, going 2-for-8 (.250) with seven walks and four strikeouts. He batted .266/.343/.509 with 38 homers and 100 RBIs in 158 games last year, his first in New York.