Giants acquire utility man Valera from Orioles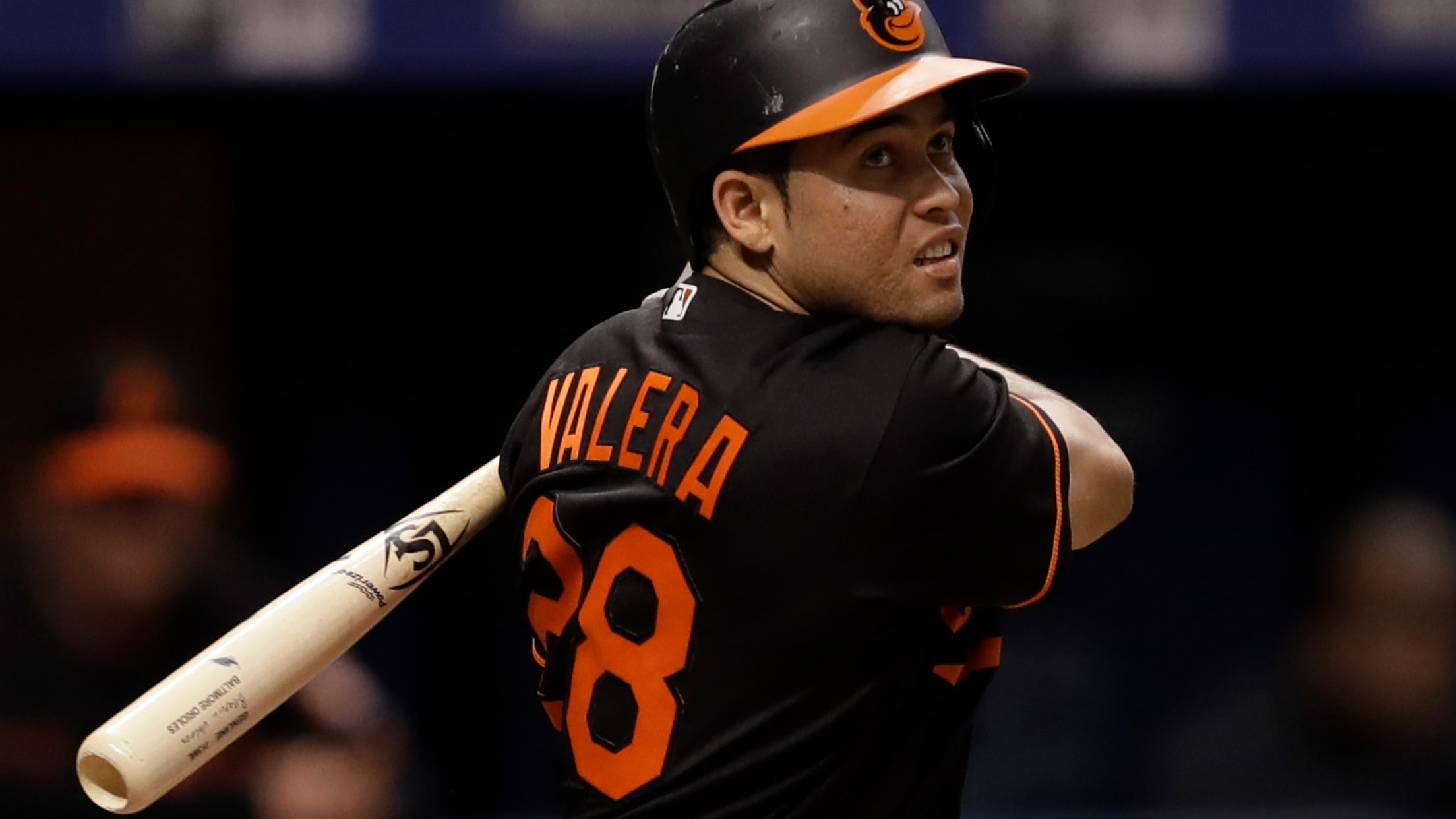 Keeping with their stated desire to improve the versatility of their roster, the Giants acquired infielder/outfielder Breyvic Valera from the Orioles on Saturday in exchange for cash considerations.Valera, 26, batted .234 with a .567 OPS in 32 games between the Dodgers and the Orioles last year. He spent the bulk
Keeping with their stated desire to improve the versatility of their roster, the Giants acquired infielder/outfielder Breyvic Valera from the Orioles on Saturday in exchange for cash considerations.
Valera, 26, batted .234 with a .567 OPS in 32 games between the Dodgers and the Orioles last year. He spent the bulk of the 2018 season in the Minors, hitting .261 with a .738 OPS, nine home runs, 39 RBIs and seven stolen bases in 94 Triple-A games. A switch-hitter, Valera has experience playing second base, third base and shortstop, as well as all three outfield spots.
Valera, who was designated for assignment on Friday, was part of the five-player package the Dodgers sent to Baltimore for infielder Manny Machado last summer. He will likely have the opportunity to compete for a utility role with the Giants during Spring Training.
President of baseball operations Farhan Zaidi previously acquired Valera during his time with the Dodgers, as he was the return for outfielder Johan Mieses in a trade with the Cardinals last April. Valera is the fifth player Zaidi has added this offseason, joining outfielder Mike Gerber, Rule 5 Draft picks Travis Bergen and Drew Ferguson and switch-pitcher Pat Venditte.
The Giants' 40-man roster now stands at 39.
Maria Guardado covers the Giants for MLB.com. She previously covered the Angels from 2017-18. Follow her on Twitter.